CancerRoadTrip
An Award Winning Travel Blog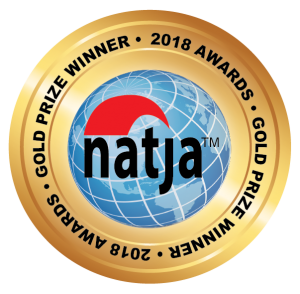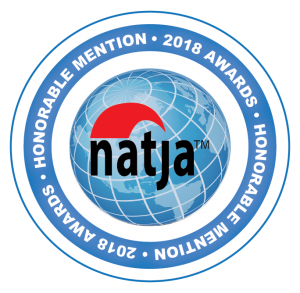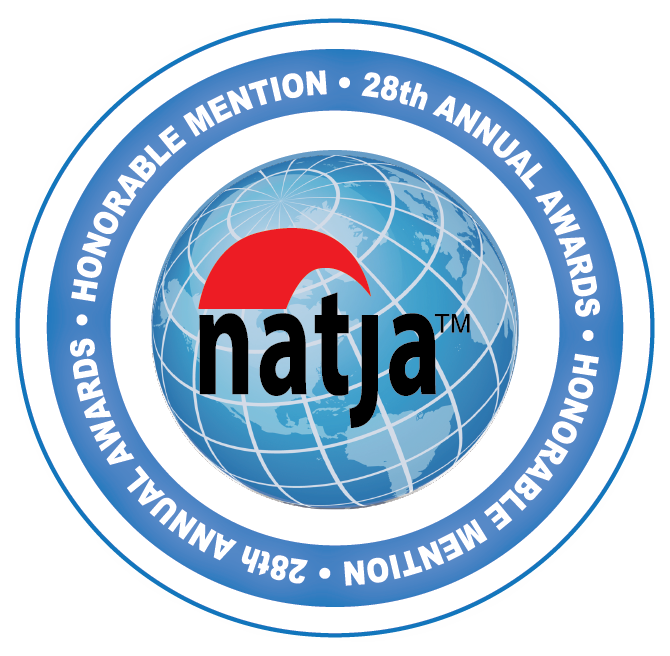 About CancerRoadTrip
It all started in 2009.
Diagnosis: Supposedly incurable cancer  (lymphoma)
After years of uncertainty and treatment, I saw that there were many common elements to this cancer experience, regardless of the type of cancer one faced: Fear, social isolation, friends falling away.
I created a website, www.AntiCancerClub.com and poured my experiences into designing an app that addressed many of the social needs of people going through cancer.
In Silicon Valley, I met with potential investors. A beta platform was needed. So I hired a firm to do the coding.
But instead of providing me with a beta platform, the firm I had hired registered all my intellectual property with the U.S. Patent Office as their own, and then refused to speak to me (for months).
Lawyers told me it would take 3 years and at least half a million dollars to fight them. That expense was just not in my budget.
I had to close down the fledgling company; lay people off (one person had to file bankruptcy); and find a home for my beloved cat.
I had to sell my house of 18 years to pay for the business and legal expenses I'd incurred.
So I found myself not broke, but quite homeless, with the uncertainty of cancer hanging over me.
I really had no idea where I would go or what I would do. The stress was literally killing me. My hair was falling out; I was vomiting blood. I didn't really expect to be alive in 18 months.
It was time for a road trip.
CancerRoadTrip started off as a travel blog.
But along the way I found some peace and wisdom on the road. And it occurred to me:
If I could have a CancerRoadTrip to heal, why can't others?
And so the idea for a documentary film series was born, to explore various cultural perspectives of health and healing through the eyes of fellow cancer patients.
Each quarter we bring together leaders in mind/body health with seven people impacted by cancer, in one amazing location. We call them Travelers.
The conversations, the culture and the adventure are all captured on film for inspiration and education.
Then we give back. Part of the film income is donated to cancer causes.
Nearly 40% of us will have a cancer diagnosis. But there is little to no care for the social, psychological and spiritual dimensions of the disease.
Cancer isn't a disease; it's an epidemic with vast societal, social, personal and business costs and ramifications. We need to address these issues.
It's my hope that this docuseries will become a source of inspiration for creating a more conscious and meaningful life for all of us.
Here's an overview of the project: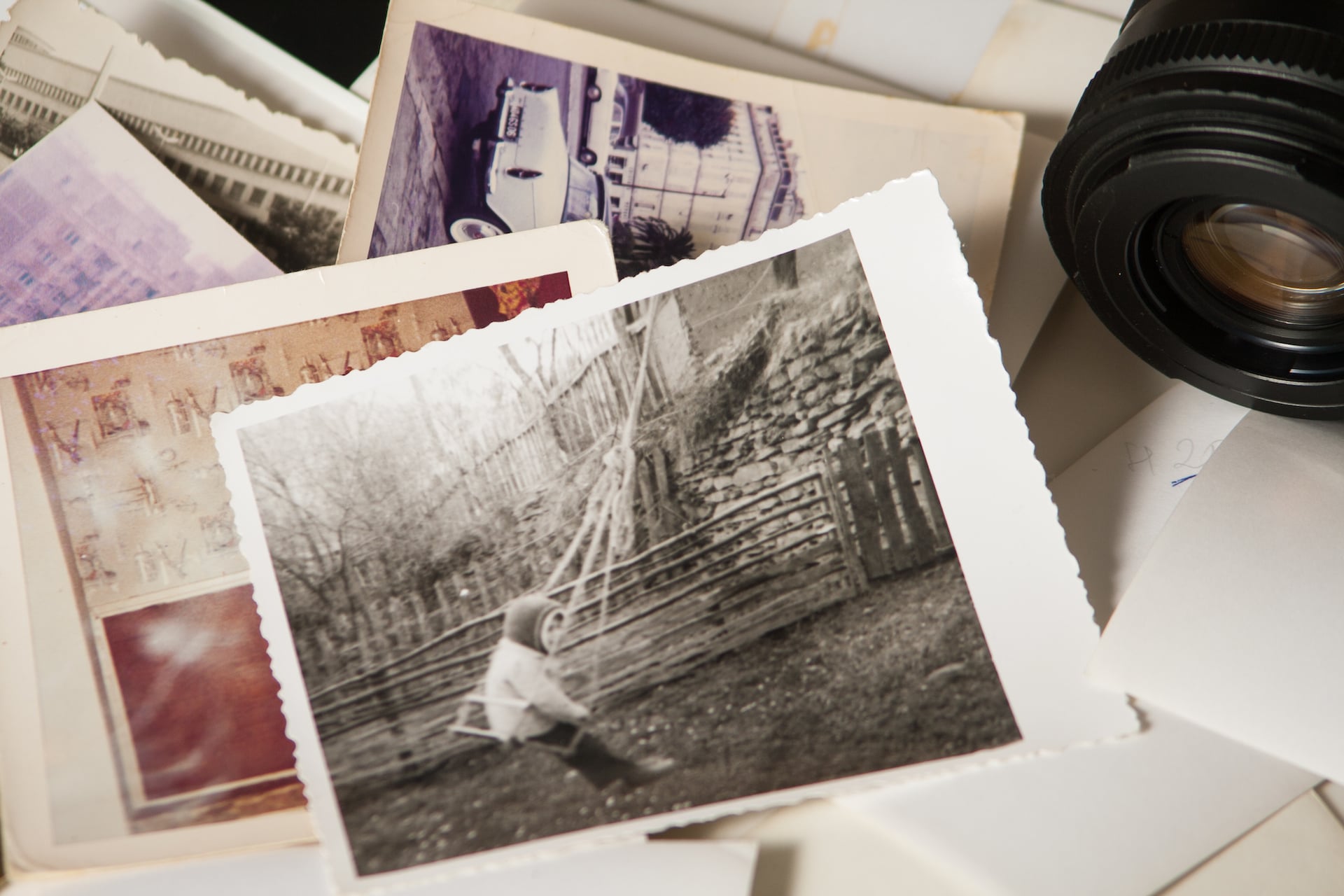 Help fund our CancerRoadTrip healing retreats for people with cancer and have your name in the film credits
It's simple.
Donate and your name and thoughts will be in the film.
Advisory Board
CancerRoadTrip is guided by an extraordinary group of people: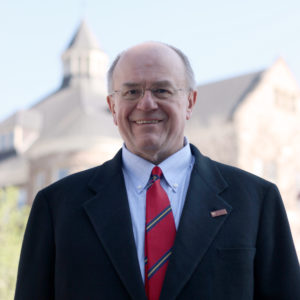 Bud Bilanich
Bud Bilanich, The Common Sense Guy, is an organization effectiveness consultant, executive coach, bestselling author and influential blogger. He is Harvard educated and author of more than 10 books on leadership and career success. His clients include Pfizer, Merck, Glaxo SmithKline, Johnson and Johnson, Abbot Laboratories, Bristol-Myers Squibb, PepsiCo, AT&T, Chase Manhattan Bank, Citigroup, General Motors, UBS, AXA Advisors, Cabot Corporation, The Aetna, PECO Energy, Olin Corporation, Minerals Technologies, The Boys and Girls Clubs of America and several small, family owned businesses.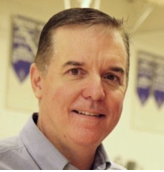 Dave Bjork
Dave Bjork is a Research Evangelist and Precision Medicine Advocate in the Boston area. He is a graduate of the Wharton School with 20 years experience advocating for cancer research. Most recently he was Vice President of Development at the National Foundation for Cancer Research, and is currently Director of Development at FRAXA Research Foundation. Dave is a lung cancer survivor.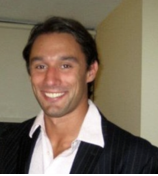 Jonno Boyer-Dry
Jonno Boyer-Dry is currently on the Growth and Business Development team at Driver, a startup company that provides a revolutionary treatment access platform for cancer patients. Prior to joining Driver, Jonno was an associate attorney at Wilson Sonsini Goodrich & Rosati and co-founder of CSource, a chabot built to help cancer patients. Jonno is a Hodgkin's lymphoma and Bone Marrow Transplant survivor. He holds a B.A. from Wesleyan University and a JD from the University of Pennsylvania.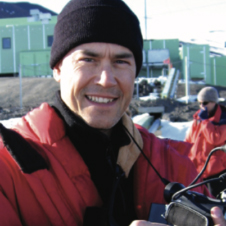 Paul Devlin
Paul Devlin's pursuit of parallel careers in independent filmmaking, network sports broadcasting and entrepreneurship have earned him 5 Emmys, over a dozen film festival awards (including top honors at Berlin and Hot Docs), and an Independent Spirit Award nomination.
Paul's critically-acclaimed films have screened in over 60 countries – at film festivals, in theaters and on domestic and international television (including HBO, PBS and BBC), attracting audiences of millions worldwide. Paul is also on the Board of Directors of Nila Inc., which designs and manufactures LED lighting for broadcast industries and Core Learning Exchange, which develops software that revolutionizes teachers' capacity to individualize instruction easily.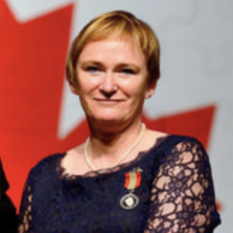 Dr. Robin McGee
Dr. Robin McGee (www.thecancerolympics.com, Twitter @TCOrobin), is a Registered Clinical Psychologist, mother, wife, educator and friend. Living in Nova Scotia, she has worked in health and education settings for over 30 years. She has been very active in advocacy, mentorship, and fundraising on behalf of cancer patients. In particular, she has been involved in provincial, national, and international initiatives aimed at improving standards of cancer care. She has been awarded the Canadian Cancer Society's highest honour, the National Medal of Courage. Robin was also decorated by the Governor General of Canada with the Sovereign's Medal for Volunteers. Her book The Cancer Olympics has won seven literary awards, and was among the best 55 self-published books of 2015. Proceeds of sales go to cancer support programs.
​She is currently in treatment for a recurrence of her colorectal cancer.
Ann Ogden-Gaffney
Ann Ogden-Gaffney is a 2-time cancer survivor with a passion for food and cooking. Before founding Cook for Your LIFE, Ann had a 30 year career in Fashion that took her all over the world, including living for 12 years in Paris. Her recent book, Cook For Your LIFE was a 2016 James Beard Nominated Cookbook. In a combined effort with Columbia University in New York, Ann is also developing a health oriented food program specifically for the Spanish speaking community.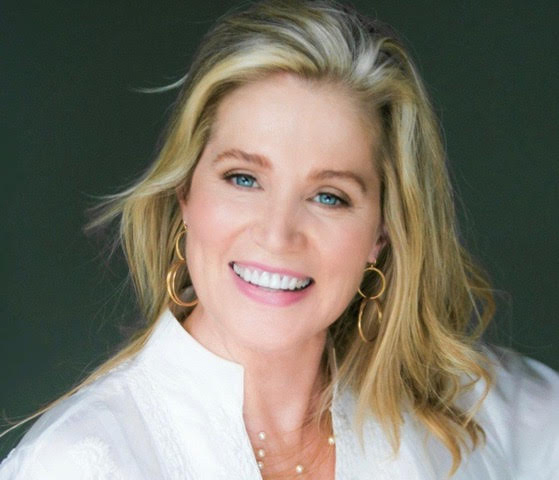 Laura Plumb
Laura Plumb is a graduate of the Kerala Ayurveda Academy and American Institute of Vedic Studies, and a leading educator on wellness and natural medicine, offering clinical services in Ayurvedic medicine and Whole Food Cooking and Nutrition. Laura also serves as a contributing Ayurvedic educator at the UCSD Center for Integrative Medicine and Ambassador for Banyan Botanicals.
Best-selling author of Ayurveda Cooking For Beginners, Laura is also the host of a 53-part television show called VedaCleanse and a 12-part series called Divine Yoga on Life Mantra television. Laura is recognized as one of the Top 100 Trailblazers in Yoga and Ayurveda by Spirituality and Health Magazine.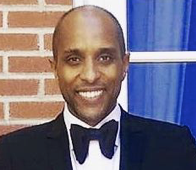 Charles F. Porter
Charles F. Porter is a successful Hollywood film, tv and stage actor, author and two time cancer (and transplant) survivor living with Hodgkins lymphoma. He graduated from Duke University with a Bachelor of Arts in Cultural Anthropology. Charles brings a wealth of film experience, knowledge and insight to #CancerRoadTrip.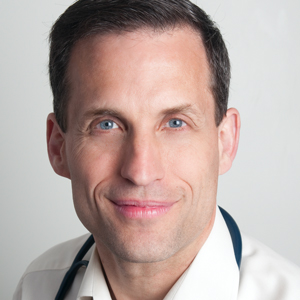 Rob Rutledge, M.D.
Rob Rutledge, M.D. is a Radiation Oncologist in Halifax, Nova Scotia, and an Associate Professor in the Faculty of Medicine at Dalhousie University.
In 1999, Rob co-created the 'Skills for Healing' Cancer Weekend Retreats to teach a powerful and integrated approach cancer and healing. His book, the Healing Circle, captures the inspirational stories from these retreats. He is also CEO and Chair of the Healing and Cancer Foundation.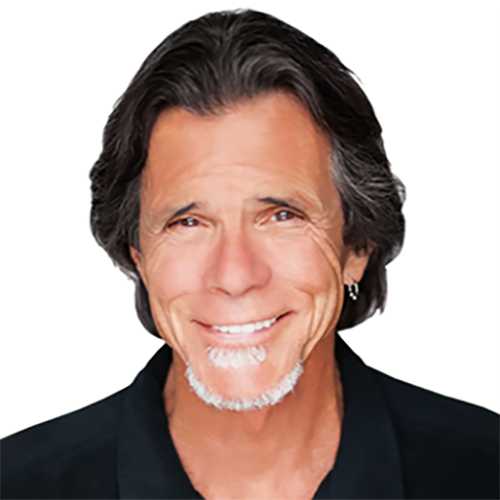 Brad Willis
Brad Willis is a former NBC Network News foreign correspondent who covered Afghanistan, Iraq, Africa, Asia and Latin America. He lost his career to a broken back and failed surgery, then faced Stage IV cancer, most likely from exposure to toxins in the Persian Gulf War. He healed himself through the ancient wisdom of Ayurveda and yoga, and now devotes his life to helping others experience the power of self-healing and achieve optimal wellness. He is the author of Warrior Pose, A War Correspondent's Memoir.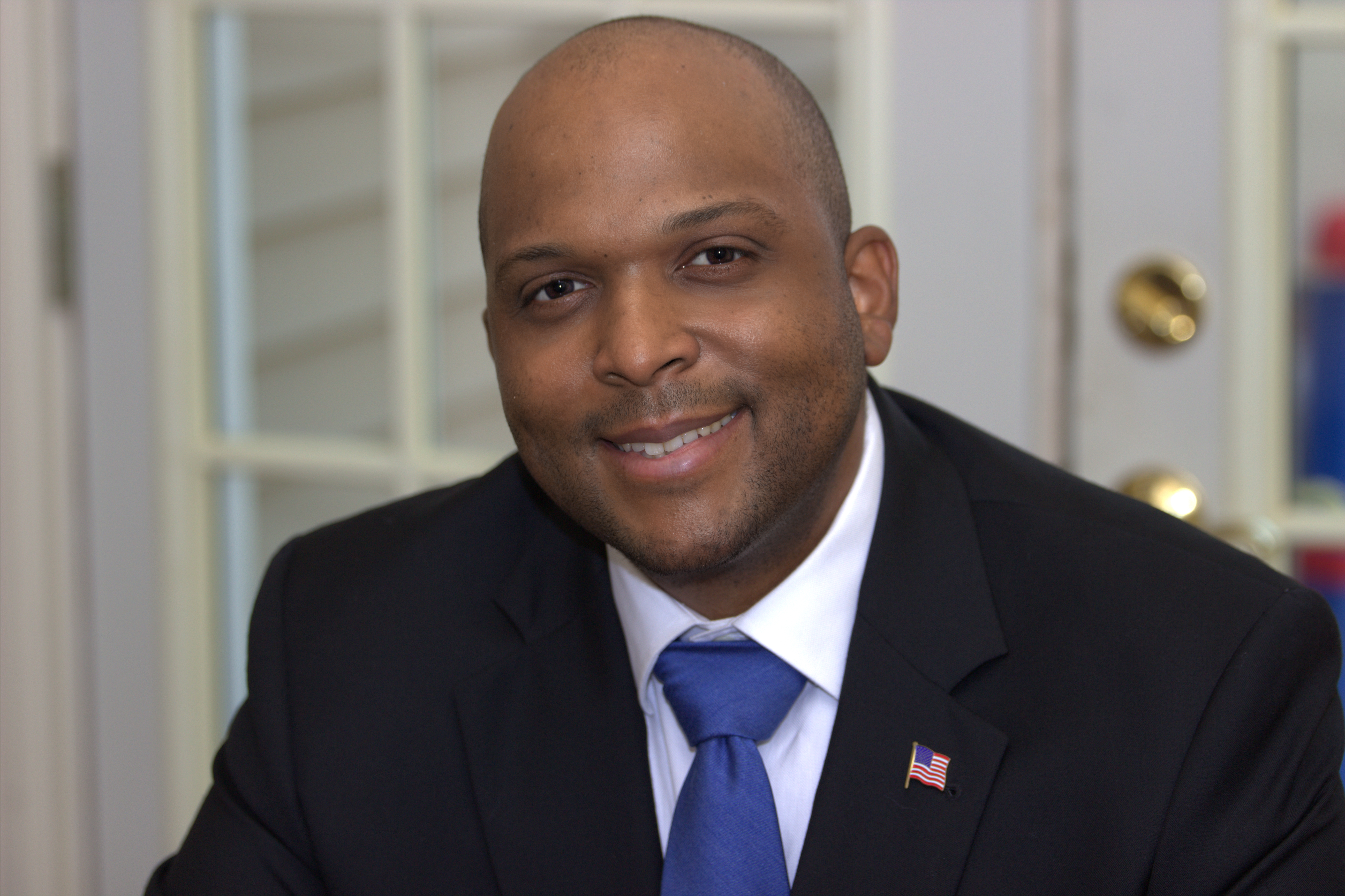 Jonathan Wright
Jonathan Wright is the Chief Legal Officer and Chief Privacy Officer at QPharma, Inc. ("QPharma"), a pharmaceutical compliance software company and wholesale distributor, based in Morristown, New Jersey, where he oversees the firm's legal matters, including mergers and acquisitions and contracts.
Mr. Wright is also Chair of the Association of Corporate Counsel of New Jersey (ACCNJ) Pro Bono Committee and Health Law Committee Chair; an Advisory Board Member Devereux Advanced Behavioral Health and serves as an Adjunct Professor of Business Law at Berkeley College.
Jonathan is an author, a speaker and a mentor for causes he believes in.
Jean Palmer
Jean Palmer, M.S., has 35 years of training experience in both the public and private sector teaching people how to become effective presenters, communicators, leaders, team players and managers. 
Some of her clients are the American Red Cross, Smithsonian Institution, Motorola, National League of Cities, US Senate and Westinghouse.
She is the founder of professional women's networks in Alexandria, Virginia; Ames, Iowa; and Santa Fe, New Mexico.   
Testimonials
Here's what people are saying about CancerRoadTrip:
Pat Wetzel has created an oasis for hope, inspiration and guidance through her Anti-CancerClubthat has touched millions of people around the world. She is among those rare and valuable souls who devote themselves to giving back and lifting others up…. and she does it with loving kindness, dedication and brilliance!
— Bhava Ram
Author, Cancer Survivor and former NBC War Correspondent
Twitter: @bhava_ram I stumbled across Anti-CancerClub when I was dealing with my own cancer journey and found it to be a treasure trove of invaluable, evidence-based information that finally offered perspectives on an integrative approach to coping with my diagnosis. It gave me hope that I could empower myself to move beyond cancer, and inspired me to try different avenues I would have been reluctant to explore had I not been introduced to it through the information presented on this platform.
Pat Wetzel is a true gem for the global cancer community, her tireless efforts to offer us the ability to make informed decisions, and turn cancer into an opportunity to transform oneself and transcend this disease stigma, are what drives me to always forge ahead in a positive light.
— Kirstin Nussgruuber, CNC, EMB
Founder, Eat Holistic LLC
Twitter: @eatholisticllc Pat Wetzel is a powerhouse.  Her many initiatives via AntiCancerClub have changed the face of cancer support both nationally and internationally.   Her savvy with social media has burst open the world of communication within the cancer community.  Through her commitment and exuberance, she has offered cancer patients and their families inspiration, learning, and practical help.   I for one benefit from her teaching and example every day.
– Dr. Robin McGee
Survivor, patient advocate, and author of The Cancer Olympics
Twitter: @TCORobin The quest for healing after cancer is no minor undertaking. Through CancerRoadTrip, Pat seeks to provide opportunities for individuals to accomplish what medicine can not: Healing, Wholeness. Who wouldn't want to be a part of this grand adventure?!
— Stephanie Zimmerman
Award Winning Documentary Film Producer, Childhood Cancer Survivor, Pediatric Oncology Nurse Pat Wetzel is the epitome of what travel adventure embodies. Her grit and passion in becoming a sailplane pilot combined with her true spirit of living life to the fullest despite a cancer diagnosis and living beyond it is a winning combination for the ride of your life on CancerRoadTrip. She is a brilliant woman and her story is mesmerizing! She has inspired me and taught me that my life's Journey is to be nourished and to take on those new adventures that make it even better.
— Terri Coutee
Founder/Director, DiepCFoundation
Twitter: @6state Pat Wetzel is the first friend I found in the cyber world, once I had made the decision to start writing about my experiences with cancer… I've watched her work now for almost three years, reaching out to the cancer community around the world… creating a compendium of knowledge for supporting health and healing…
And now she's going on this amazing ROAD TRIP. I know Pat, and this is no ordinary hike around the planet. She's on a quest for knowledge, inspiration, spiritual expression, humor and health and the best part of all this is the fact that she's not the only one who will benefit from this wonderful world-wide adventure.
I think the world of Pat, and I would support her to the ends of the Earth. And come to think of it, with this impending ROAD TRIP, I guess that's exactly what I'm doing.
Please support her too. In doing that you'll be helping all of us in this International Anti-Cancer Club by way of the life-shifting contributions she'll continue to share.
— Khevin Barnes
Male Breast Cancer Survivor. Magician. Playwright. Activist.
Twitter: @Cancer_Speaker Affiliates
Affiliates provide income to #CancerRoadTrip, without costing you anything additional. We receive a small commission on all sales.  Our affiliate partners have been carefully selected. I believe in them; they offer good service and value. Or in the case of Amazon, convenience plus! Look for their logos in various posts and please know that supporting these companies through our website also helps to support us!
We greatly appreciate your business!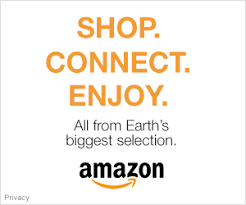 When you shop on Amazon through our site, we earn a small commission, at no added cost to you. Your purchases help us support this website. If you're an Amazon customer already, we truly appreciate your support!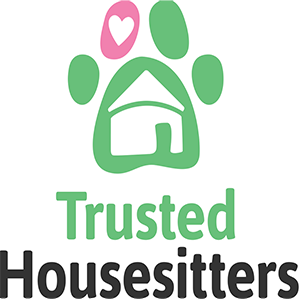 I used Trusted Housesitters to extend my travel budget. And along the way I've made new friends: humans, cats, dogs and even a fish! This service matches homeowners and vetted house sitters. Pets get to stay home with individual attention while their owners travel and travelers have affordable places to stay in return for pet care. If you're responsible and like animals, this is a great service!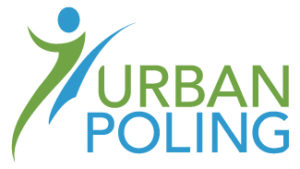 Urban Poling is a great company. They heard about #CancerRoadTrip and contacted me with a wonderful gift of three sets of walking poles.
"Give them a try", they said. I did, and I LOVE these! They bring an intention to my walking; increase the calorie burn; and provide an overall body workout.
Use code code PWCRT for a 10% discount! Just for #CancerRoadTrip followers.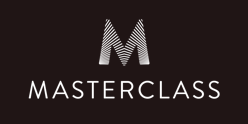 Masterclass is a phenomenal online resource for learning from thought leaders. Guest teachers include people like Steve Martin, Herbie Hancock, Thomas Keller, Wolfgang Puck, Alice Waters (those are for my foodie fans!), David Mamet, Jane Goodall, James Patterson and so many more! I highly recommend these classes if you're looking for quality instruction from the best of the best!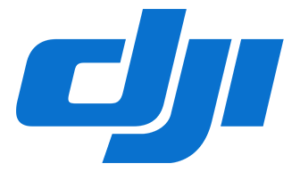 As a pilot, I always think of the world three dimensionally. You can too with DJI and their drones. If you've ever dreamed of flying, DJI is the company to shop. I personally have had excellent experiences with them and their products and highly recommend them.