"A journey of a thousand miles begins with a single step."
Life isn't always easy.
There are times when all we know is shattered and unrecognizable and the only option is to somehow move ahead.
Cancer can be one of those times.
"I can be changed by what happens to me. But I refuse to be reduced by it."
It's Time for a Road Trip
"Sometimes the most scenic roads in life are the detours you didn't mean to take."
Would you like to go on a CancerRoadTrip?
Join Us
Seven Travelers
With Seven Stories
In One Bucket List Destination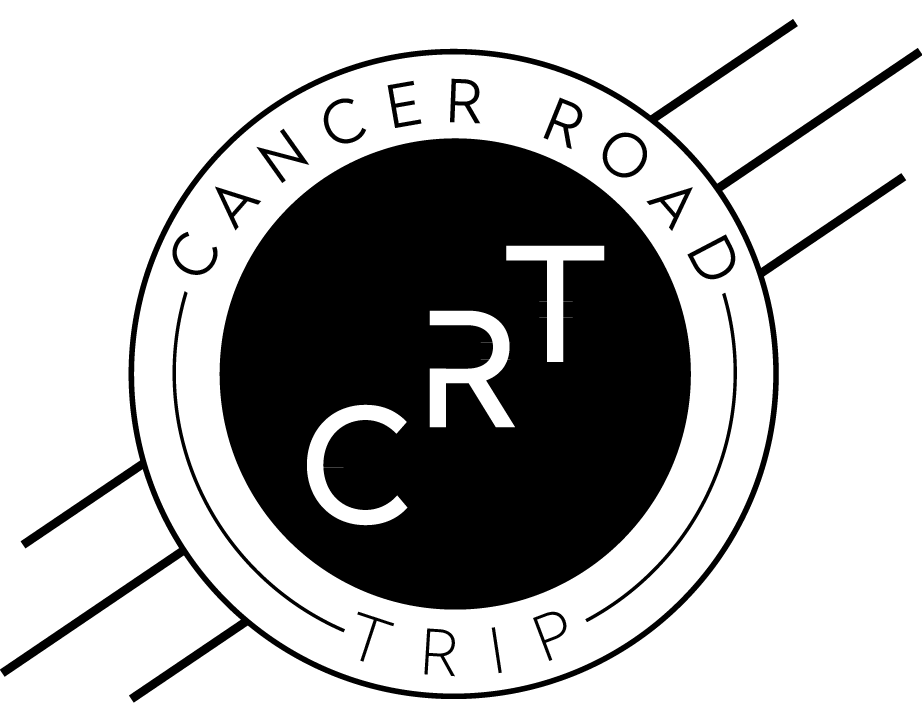 Lockdown Santa Fe
Recent Locations
Spring blooms, but the people are absent.

The Ngorongoro Crater
Recent Locations
The sound of cowbells once filled the Ngorongoro Crater as Maasai herders wandered the fields.

Africa In Black and White
Recent Locations
"To see in color is a delight for the eye...b&w is a delight for the soul."

Tree Climbing Lions And Other Cats
Recent Locations
My soul is among lions. –Bible

Photos from Safari: Drive-Bys
Recent Locations
A photo safari focuses, naturally, on wildlife. But rushing by the windows of our vehicle was a rich life of its own.

Photographing Wildlife in Lake Manyara
Recent Locations
"If I have ever seen magic, it has been in Africa." –John Hemingway (American author)

Elephant Love in the Serengeti
Recent Locations
They say an elephant never forgets. What they don't tell you is, you never forget an elephant. –Bill Murray

On the High Road To Taos: Chimayo
Recent Locations
"Taking an image, freezing a moment, reveals how rich reality truly is." — Anonymous

Photographing Monument Valley
Recent Locations
"When words become unclear, I shall focus with photographs." — Ansel Adams

Photography of The California Central Coast: From The Beach To the Vineyard
Recent Locations
"There is a voice that doesn't use words. Listen." –Rumi

Festival of the Cranes
Recent Locations
"In order to see birds it is necessary to become a part of the silence." ― Robert Lynd

White Sands, NM
Recent Locations
I will stir the smooth sands of monotony. –Peter O'Toole

Fall Color New Mexico
Recent Locations
"Every leaf speaks bliss to me, fluttering from the autumn tree." – Emily Brontë

Street Photography
Recent Locations
"It is more important to click with people than to click the shutter."- Alfred Eisenstaedt

Inside The Georgia O'Keeffe House In Abiquiu
Recent Locations
"If you take a flower in your hand and really look at it, it's your world for a moment." ― Georgia O'Keeffe

Inside The Georgia O'Keeffe House: Ghost Ranch
Recent Locations
"To create one's own world takes courage." ― Georgia O'Keeffe

The Botanical Garden in Santa Fe
Recent Locations
"The earth laughs in flowers." ― Ralph Waldo Emerson

Photographing Chaco Canyon
Recent Locations
"A photograph shouldn't be just a picture, it should be a philosophy." ― Amit Kalantri

The Mesas, Buttes and Badlands of Bisti Wilderness
Recent Locations
"I love it. It is wild with adventure." – Henry Starr

Georgia O'Keeffe Country: Abiquiu
Recent Locations
This cluster of talent is one of those "Paris in the Forties" moments, where intense artists doing intense work have coalesced together.  

Exploring From Vashon Island
Recent Locations
It only rains twice a year in Seattle: August- April and May-July.

Powwow: The Gathering of Nations
Recent Locations
"Treat the earth well: it was not given to you by your parents, it was loaned to you by your children."–Ancient Indian Proverb

Puye Cliff Dwellings: Earth, Spirit, Fire and Art
Recent Locations
After nourishment, shelter and companionship, stories are the thing we need most in the world. –Philip Pullman

Ojo Caliente Encore!
Recent Locations
Thousands have lived without love, not one without water. –W. H. Auden

An Artist's View of Luxor, Egypt
Recent Locations
"Art is a wound turned into light." ~ Georges Braque

The Mayan Ruins of Chichen Itza and Chaccoben
Recent Locations
The traveler sees what he sees, the tourist sees what he has come to see –Gilbert K. Chesterton

Winter Zen in Santa Fe: Upaya and Ojo Caliente
Recent Locations
"Walk as if you are kissing the Earth with your feet." ― Thich Nhat Hanh

Ireland: Killarney and the Beara Peninsula
Recent Locations
May the road rise up to meet you.

Road Trip: The Old American West
Recent Locations
I am unabashedly in love with the American West.

Photo Mission: Winter at Taos Pueblo
Recent Locations
"Nothing burns like the cold." ― George R.R. Martin, A Game of Thrones