Affiliate programs provide income to #CancerRoadTrip, without costing you anything additional. We receive a small commission on all sales. Click on any of the logos in the sidebar of the posts, or on this page, to shop to support #CancerRoadTrip. We greatly appreciate your business!
Our affiliate partners have been carefully selected. I believe in them; they offer good service and value. Or in the case of Amazon, convenience plus! Look for their logos in various posts and please know that supporting these companies through our website also helps to support us!
When you shop on Amazon through our site, we earn a small commission, at no added cost to you. Your purchases help us support this website. If you're an Amazon customer already, we truly appreciate your support!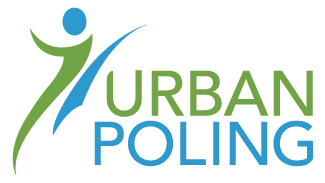 Urban Poling is a great company. They heard about #CancerRoadTrip and contacted me with a wonderful gift of three sets of walking poles .
"Give them a try", they said. I did, and I LOVE these! They bring an intention to my walking; increase the calorie burn; and provide an overall body workout.
Use code code PWCRT for a 10% discount! Just for #CancerRoadTrip followers.
MasterClass All-Access Pass for on-line excellence:

Masterclass is a phenomenal on line resource for learning from thought leaders. Guest teachers in include people like Steve Martin, Herbie Hancock, ThomasKeller, Wolfgang Puck, Alice Waters (those are for my foodie fans!), David Mamet, Jane Goodall, James Patterson and so many more! I highly recommend these classes if you're looking for quality instruction from the best of the best! You can also get a MasterClass All-Access Pass which is worthwhile if you plan to take more than one course.

I used Trusted Housesitters to extend my travel budget. And along the way I've made new friends: humans, cats, dogs and even a fish! This service matches homeowners and vetted house sitters. Pets get to stay home with individual attention while their owners travel and travelers have affordable places to stay in return for pet care. If you're responsible and like animals, this is a great service!

CityPass is available in a number of U.S. Cities and it can save you significant money on local attractions. The pass provides access to popular tourist attractions at significant savings. Chances are you're interested in visiting most of the attractions they cover. Why not save some money and support CancerRoadTrip at the same time?

Viator is a global tour company owned by TripAdvisor, offering big end, quality tour services for travelers. It's a great way to get your feet down in a new place and learn from local sources what's hot and what's not.

As a pilot, I always think of the world three dimensionally. You can too with DJI and their drones. If you've ever dreamed of flying, DJI is the company to shop. I personally have had excellent experiences with them and their products and highly recommend them.