Has Your Family Been Impacted By Cancer?
Chances are the answer is yes. According to the American Cancer Society, nearly 40% of us will have a cancer diagnosis.
Take a moment to watch the CancerRoadTrip Project video.
Our Mission:
To use the power of film to tell a global human story
of health, happiness and healing post cancer.
#TravelHeals
 #CancerRoadTrip
We Are Asking For Your 2019 Tax Deductible Support
To discuss how your generous contribution can help support CancerRoadTrip,
please contact:
Octavio Hinojosa, Director of Development
(512) 470-9982
 What is CancerRoadTrip?
CancerRoadTrip is a documentary film series that explores the psycho/social/spiritual aspects of life after cancer.
We use "road trip" as a metaphor for the cancer journey. There are twists and turns; ups and downs; bumps along the way. It is a journey.
As a journey, the idea of travel is important for two reasons:
Anyone who has been through cancer just needs a break. Travel provides a much needed respite to search for some peace and clarity in order to move forward.
Travel also opens our hearts, souls and minds to new opportunities. And after cancer, we need new options to craft a new life.
Each quarter CancerRoadTrip gives seven people-we call them Travelers–an amazing trip. We capture their experiences and conversations on film for education and inspiration.
And we share it all with the cancer community via the web.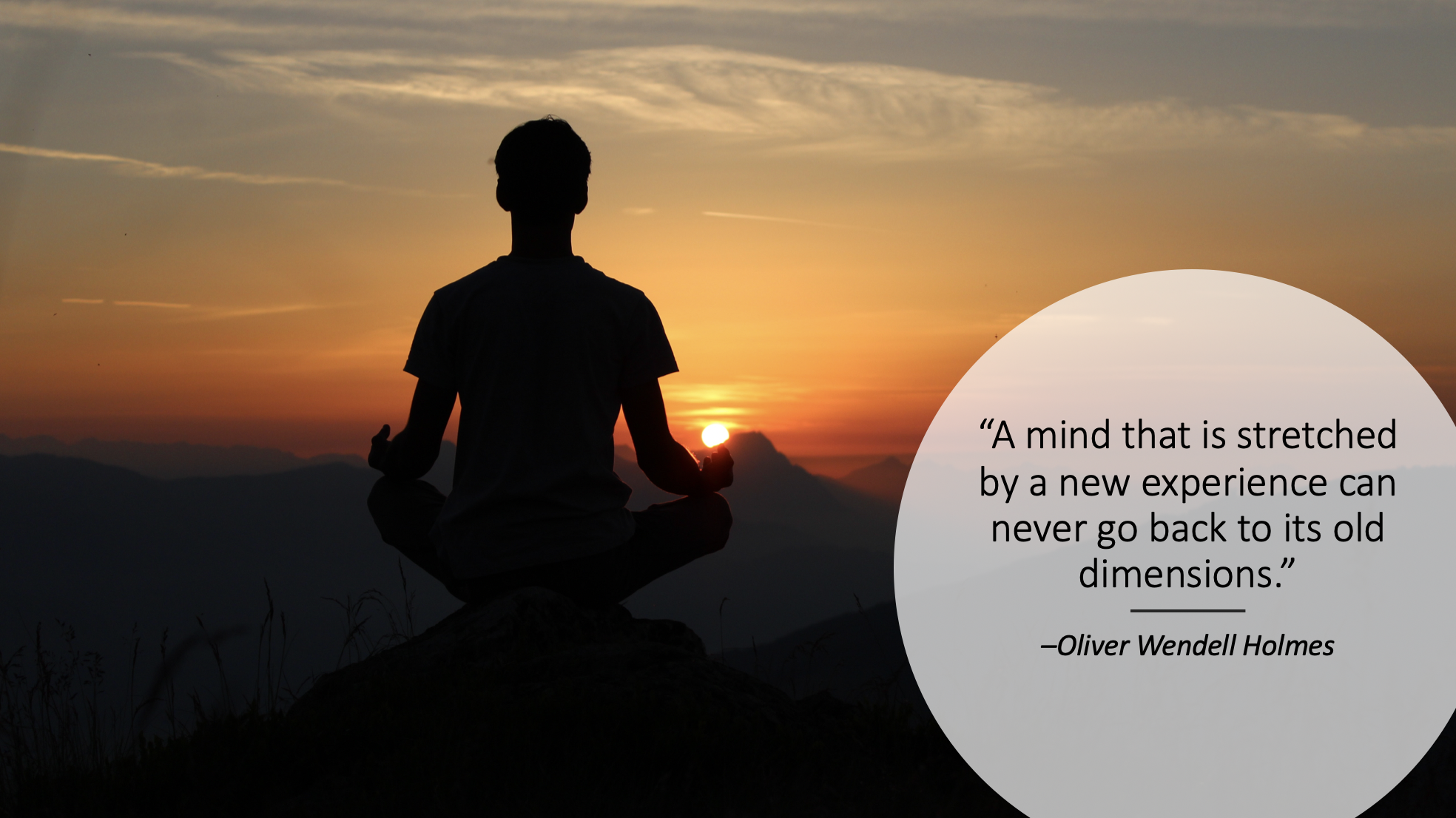 Why Is This Needed?
Post treatment, survivors and their families face a host of psychological, social, physical and spiritual issues.
Our current medical system does not address this need.
Our CancerRoadTrip docuseries does.
The Cancer Experience
The cancer experience can be divided into three parts:
Diagnosis: The process of diagnosis can be quick or it can go on for months. It can be promising or fearful. Diagnosis determines the next phase which is treatment.

 

 
Treatment: Treatments can include surgery, chemotherapy, immunotherapy, radiation and other modalities. The timeframe can range from weeks to years.

 
Post Treatment: After treatment, patients are in a difficult place. Is the cancer gone? Will it come back? Issues of mortality, physical changes to one's body, mental changes such as chemo brain, and social/psychological/spiritual issues become the dominant concern.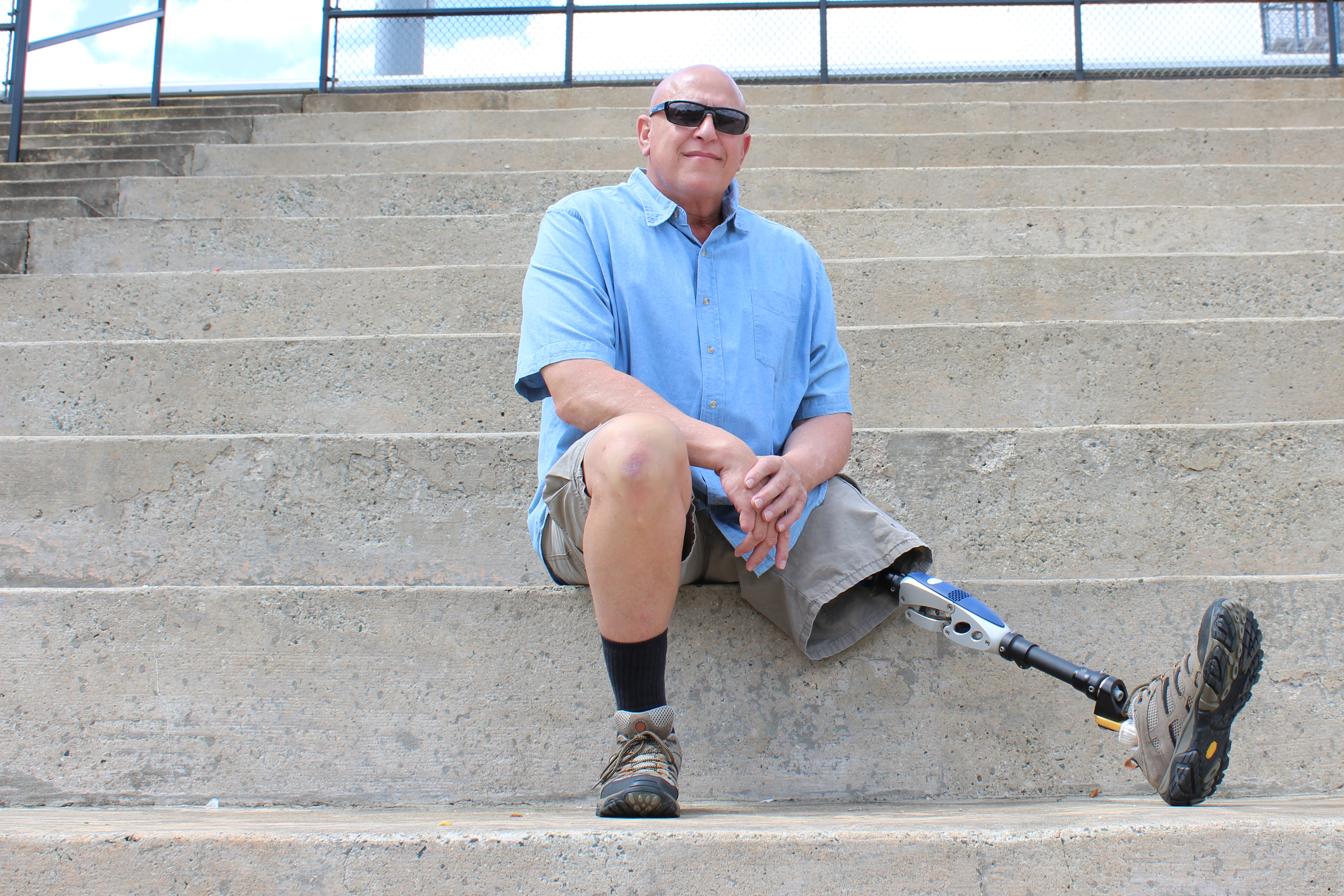 During treatment, survival is the goal. Afterwards, healing becomes the new mission.
The Need
In the U.S., nearly 40% of us will have a cancer diagnosis (Amercian Cancer Society).
1.8 million people will be diagnosed this year. About half of them will join the ranks of the 15 million living post treatment. 
With earlier detection and better treatment, more people are surviving cancer. The number of survivors is expected to grow to over 20 million in the next few years.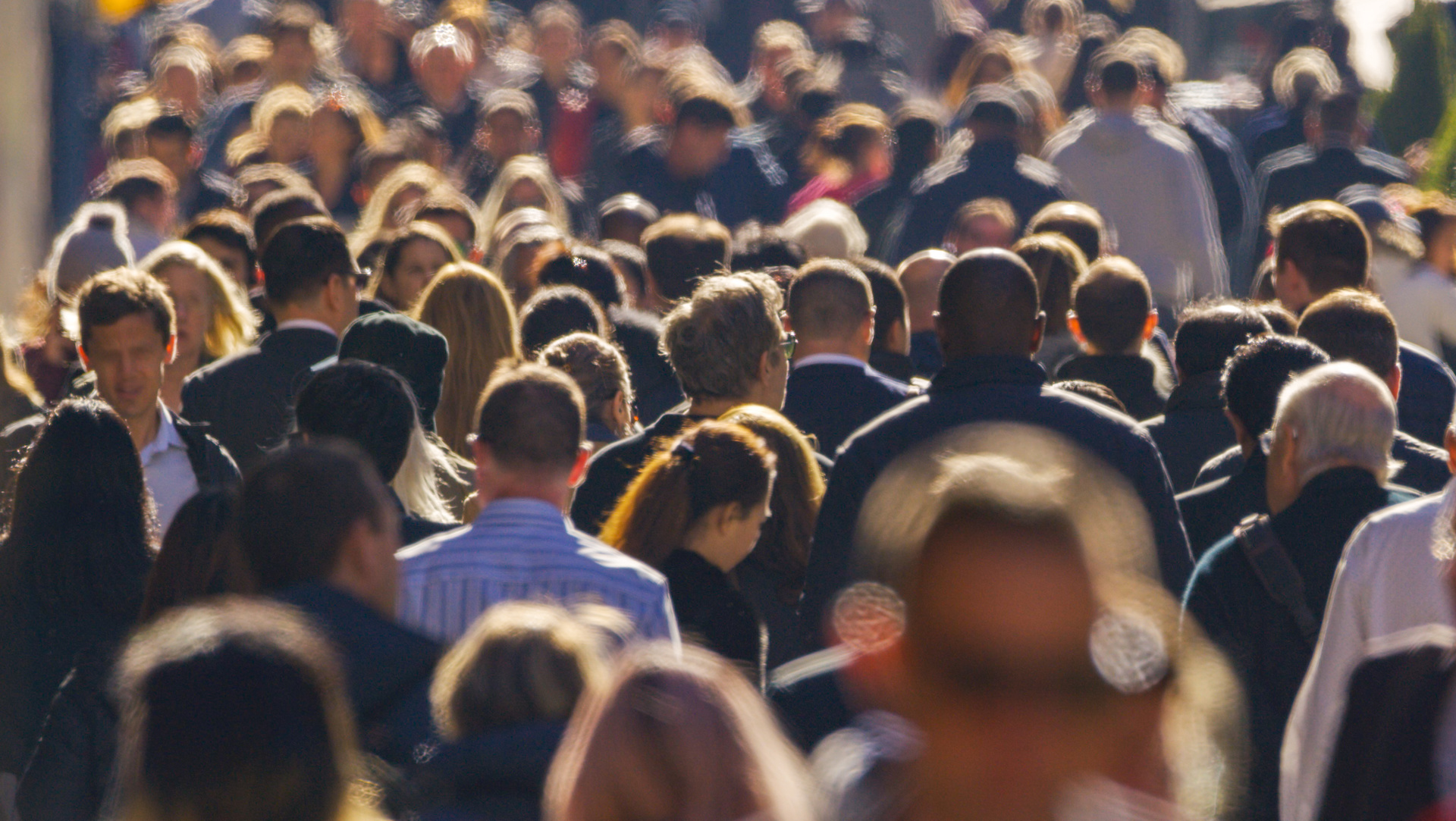 We Are Asking For Your 2019 Tax Deductible Support
To discuss how your generous contribution can help support CancerRoadTrip,
contact Octavio Hinojosa, Director of Development,
(512) 470-9982
Suggested Donor Levels:
Visionary: Over $100,000
Creator: Up To $100,000
Storyteller: Up to $50,000
Artist: Up to $25,000
Entertainer: Up to $10,000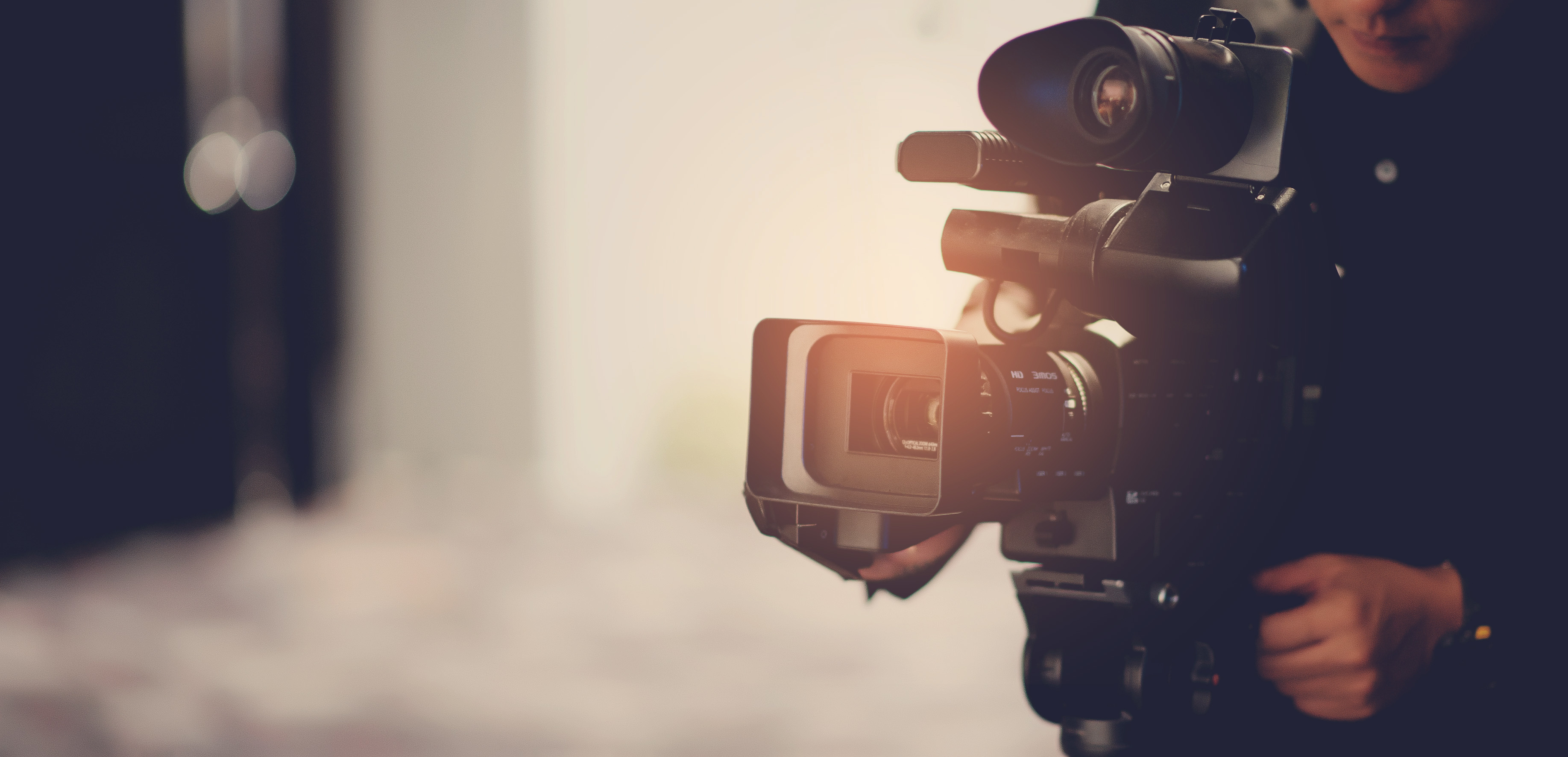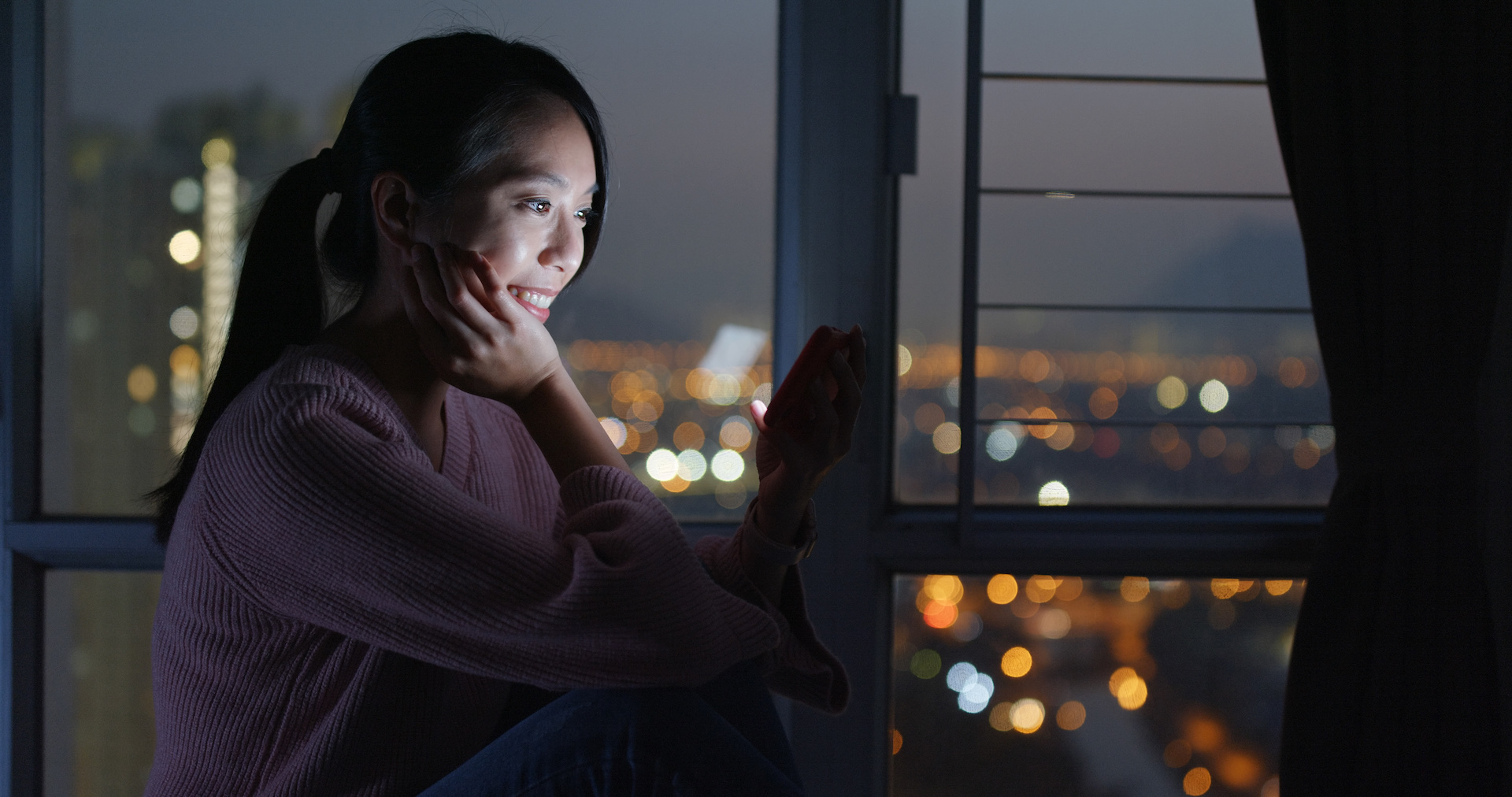 Capturing Today's Audience
We are making film excerpts available for binge watching via the website and for social media distribution.
The reality of today's world is that people have limited attention spans.
So, one can binge watch one's favorite Traveler; watch a Food & Culture series; or binge watch by location!
The documentary film will also be formatted to suit the viewing preferences of a modern audience.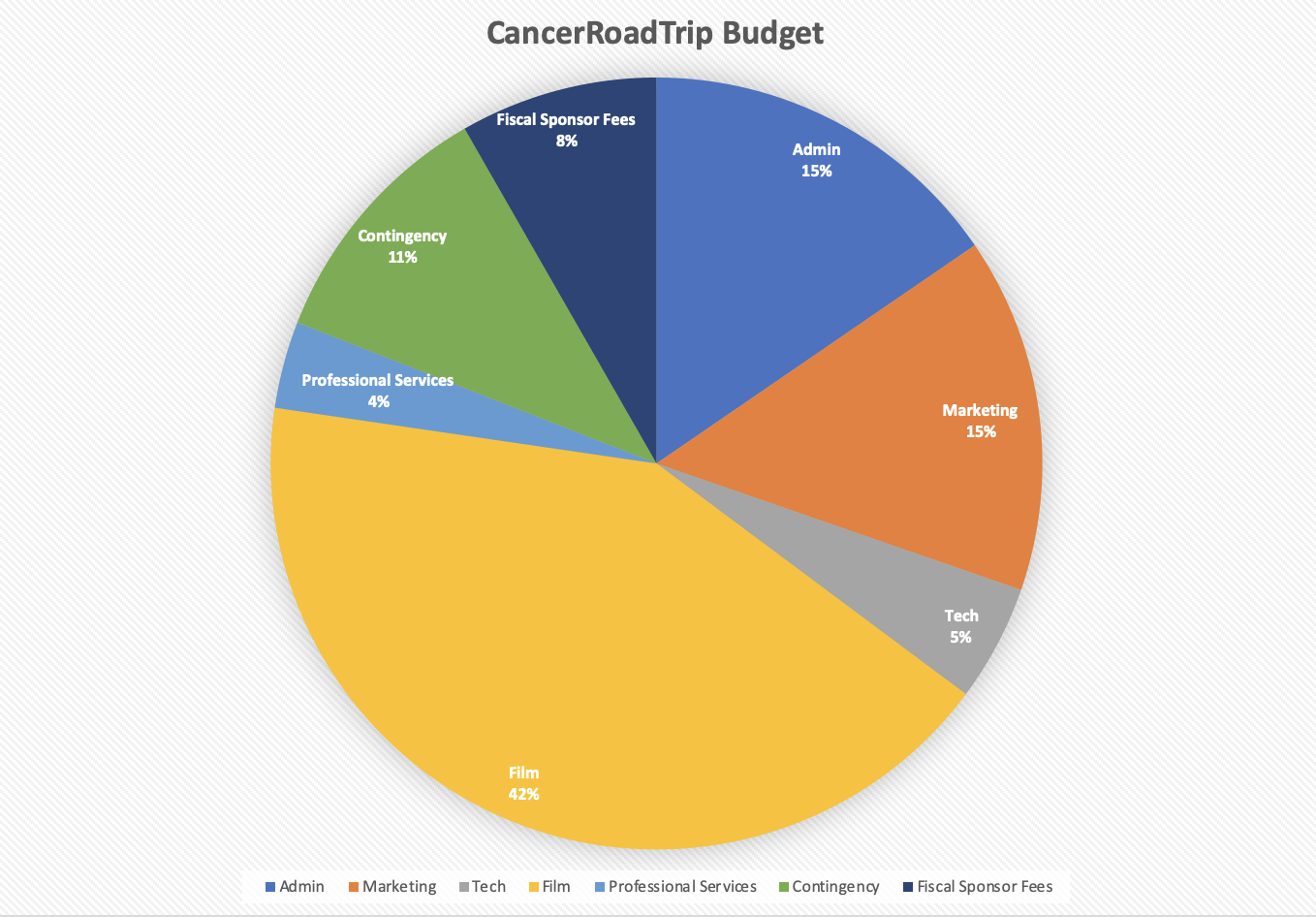 CancerRoadTrip is A Social Entrepreneurship Company
Thanks to the fiscal sponsorship of The New Mexico Film Foundation, we are able to accept tax deductible donations.  
We are also building out our social media networks (we currently generate 500,000-1,000,000 impressions/month) for corporate sponsorships. 
Our first film budget is just over $1 million. This includes significant legal and tax startup costs and modest marketing. 
We need your help in making this a reality.
The People Behind CancerRoadTrip
Seven Travelers are selected each quarter for a CancerRoadTrip.
Four of the seven Travelers have been chosen for our first film in 2020: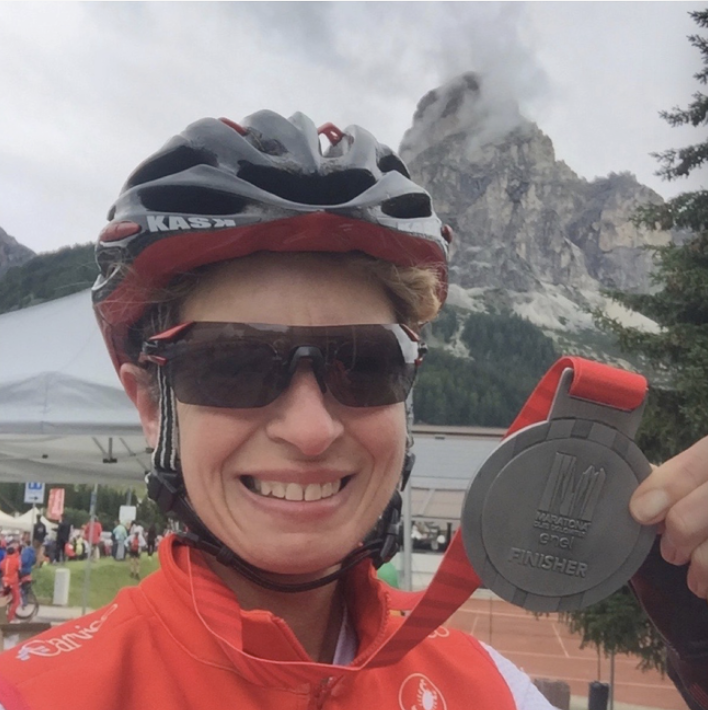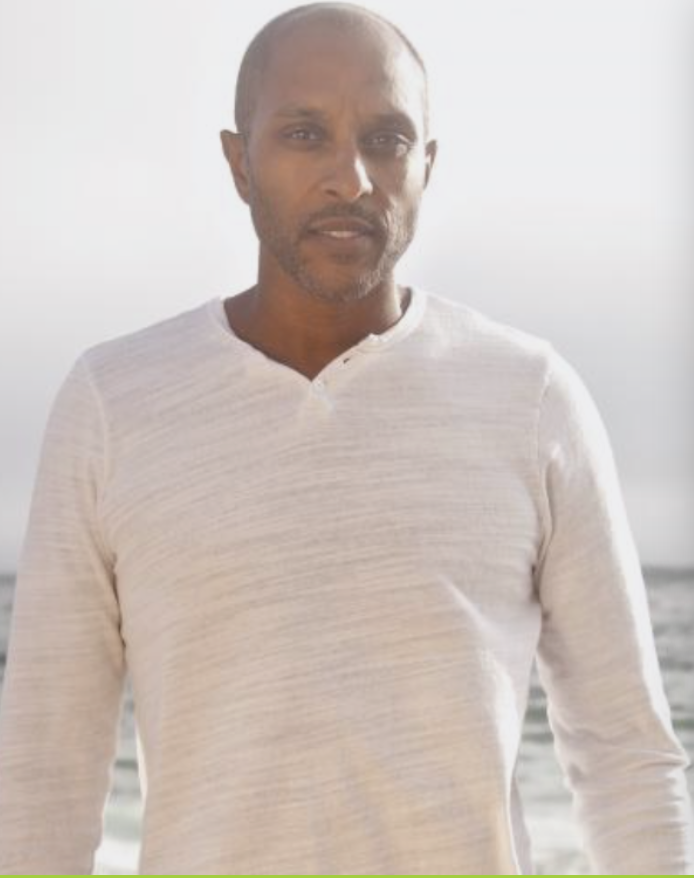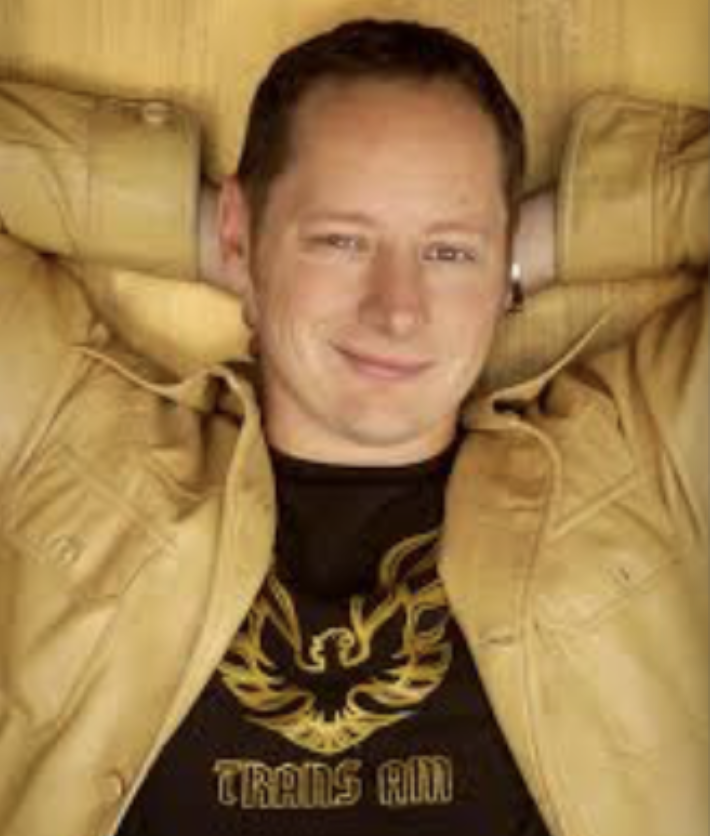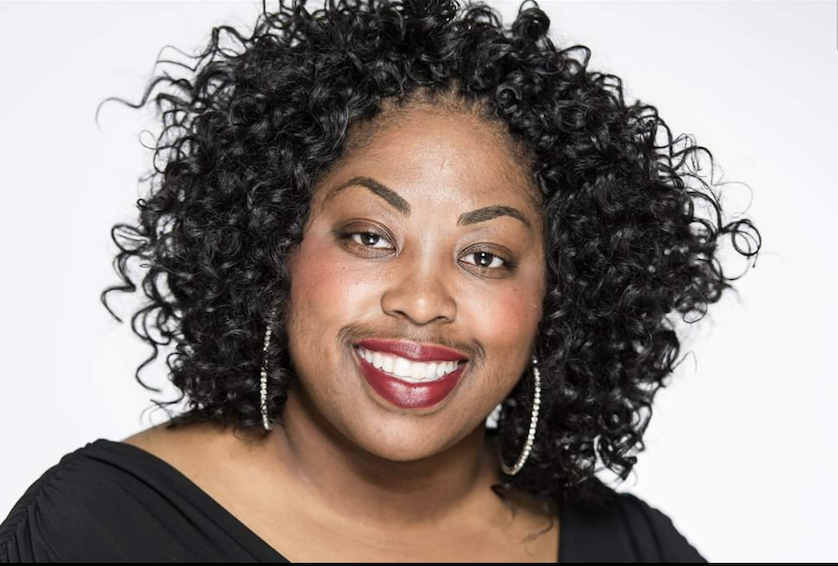 Liz O'Riordan, MD
Author, Speaker, Athlete
Liz started off as a breast cancer surgeon in the U.K. operating on hundreds of women facing cancer.
And then she was diagnosed with breast cancer. 
She wrote a book. She gave a TED talk. 
Then a different type of breast cancer was diagnosed in her other breast.
As a result of the treatments, she can no longer engage in the sports she loves. She can no longer work as a breast cancer surgeon. Liz is re-evaluating her life and hoping the cancer hasn't metastasized. Metastatic breast cancer is incurable.
Charles Frederick Porter
Author, Executive Coach, Father
Charles was on his way to a successful Hollywood career when he was diagnosed with Stage 4 Hodgkins Lymphoma.
A risky stem cell transplant provided a remission. He wrote several books of moving poetry. He became a trainer and coach.
Charles married and had a child. But recently the cancer has come back. He is currently on immunotherapy. His wife is expecting their second child.
Steve Mazan
Comedian, Inspirational Speaker, Film Maker
Steve was diagnosed with liver cancer and given 5 years to live. Life suddenly had an expiration date. And Steve realized that it was time to follow his dreams.
As a comedian, his dream was to get on Letterman. And so his quest began. He documented his journey in a documentary film, "Dying To Do Letterman". 
And now, ten years later, Steve has "No Evidence of Disease."
Kandis Draw
Classical Pianist, Cancer Activist, Writer for Curvicality, Caregiver
Kandis was just 33 years old when her mother was diagnosed with ovarian cancer. With two younger siblings (age 8 and 13) at home, Kandis was forced to put her dreams on hold.
She cared for her mother until she passed . She raised her brother and sister. And in doing so, Kandis experienced the fear, stress and isolation of taking care of a loved one.
Caregivers are often the unsung heroes of the cancer experience. This first CancerRoadTrip will include Kandis and another caregiver to look at the multi-dimensional issues facing families with cancer.
The CancerRoadTrip Team: Advisory Board
Rob Rutledge, MD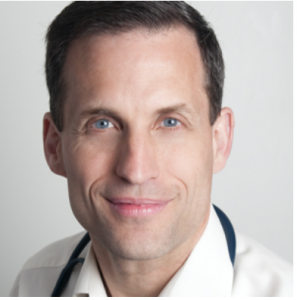 Rob Rutledge, M.D. is a Radiation Oncologist in Halifax, Nova Scotia, and an Associate Professor in the Faculty of Medicine at Dalhousie University.
In 1999, Rob co-created the 'Skills for Healing' Cancer Weekend Retreats to teach a powerful and integrated approach cancer and healing. His book, the Healing Circle, captures the inspirational stories from these retreats. He is also CEO and Chair of the Healing and Cancer Foundation.
Ann Ogden-Gaffney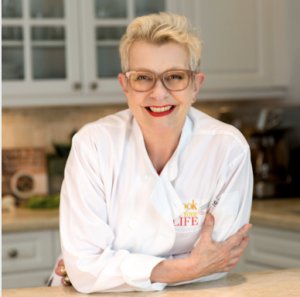 Ann Ogden-Gaffney is a 2-time cancer survivor with a passion for food and cooking.
Before founding Cook for Your LIFE, Ann had a 30 year career in Fashion that took her all over the world, including living for 12 years in Paris.
Her recent book, Cook For Your LIFE was a 2016 James Beard Nominated Cookbook. In a combined effort with Columbia University in New York, Ann is also developing a health oriented food program specifically for the Spanish speaking community.
Robin McGee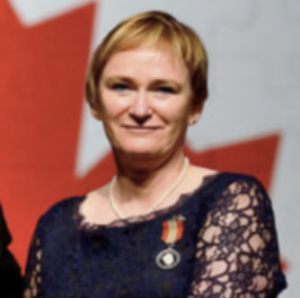 Dr. Robin McGee (www.thecancerolympics.com, Twitter @TCOrobin), is a Registered Clinical Psychologist, mother, wife, educator and friend. Living in Nova Scotia, she has worked in health and education settings for over 30 years.
She has been very active in advocacy, mentorship, and fundraising on behalf of cancer patients. In particular, she has been involved in provincial, national, and international initiatives aimed at improving standards of cancer care.
She has been awarded the Canadian Cancer Society's highest honour, the National Medal of Courage. Robin was also decorated by the Governor General of Canada with the Sovereign's Medal for Volunteers.
Her book The Cancer Olympics has won seven literary awards, and was among the best 55 self-published books of 2015. Proceeds of sales go to cancer support programs.
​She is currently in treatment for a recurrence of her colorectal cancer.
Paul Devlin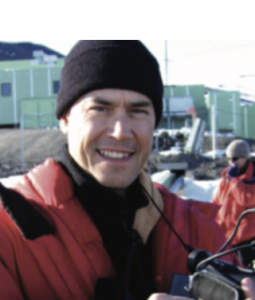 Paul Devlin's pursuit of parallel careers in independent filmmaking, network sports broadcasting and entrepreneurship have earned him 5 Emmys, over a dozen film festival awards (including top honors at Berlin and Hot Docs), and an Independent Spirit Award nomination.
Paul's critically-acclaimed films have screened in over 60 countries – at film festivals, in theaters and on domestic and international television (including HBO, PBS and BBC), attracting audiences of millions worldwide. 
Dave Bjork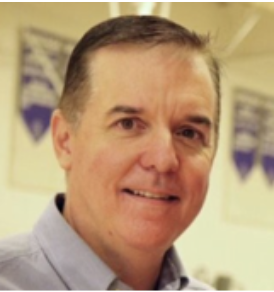 Dave Bjork is a Research Evangelist and Precision Medicine Advocate in the Boston area. He is a graduate of the Wharton School with 20 years experience advocating for cancer research.
Most recently he was Vice President of Development at the National Foundation for Cancer Research, and is currently Director of Development at FRAXA Research Foundation.
Dave is a lung cancer survivor.
Bud Bilanich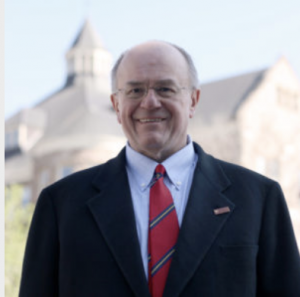 Bud Bilanich, The Common Sense Guy, is an organization effectiveness consultant, executive coach, bestselling author and influential blogger.
He is Harvard educated and author of more than 10 books on leadership and career success.
His clients include Pfizer, Merck, Glaxo SmithKline, Johnson and Johnson, Abbot Laboratories, Bristol-Myers Squibb, PepsiCo, AT&T, Chase Manhattan Bank, Citigroup, General Motors, UBS, AXA Advisors, Cabot Corporation, The Aetna, PECO Energy, Olin Corporation, Minerals Technologies, The Boys and Girls Clubs of America and several small, family owned businesses.
Brad Willis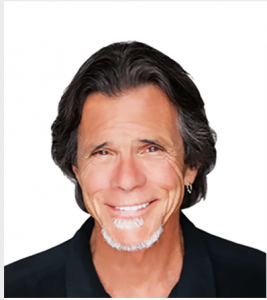 Brad Willis is a former NBC Network News foreign correspondent who covered Afghanistan, Iraq, Africa, Asia and Latin America.
He lost his career to a broken back and failed surgery, then faced Stage IV cancer, most likely from exposure to toxins in the Persian Gulf War.
He healed himself through the ancient wisdom of Ayurveda and yoga, and now devotes his life to helping others experience the power of self-healing and achieve optimal wellness. He is the author of Warrior Pose, A War Correspondent's Memoir.
Laura Plumb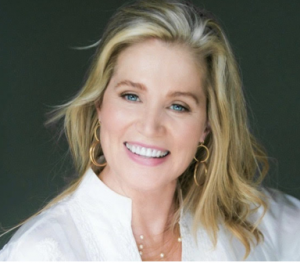 Laura Plumb is a graduate of the Kerala Ayurveda Academy and American Institute of Vedic Studies, and a leading educator on wellness and natural medicine, offering clinical services in Ayurvedic medicine and Whole Food Cooking and Nutrition.
Laura also serves as a contributing Ayurvedic educator at the UCSD Center for Integrative Medicine and Ambassador for Banyan Botanicals.
Best-selling author of Ayurveda Cooking For Beginners, Laura is also the host of a 53-part television show called VedaCleanse and a 12-part series called Divine Yoga on Life Mantra television. Laura is recognized as one of the Top 100 Trailblazers in Yoga and Ayurveda by Spirituality and Health Magazine.
Charles Frederick Porter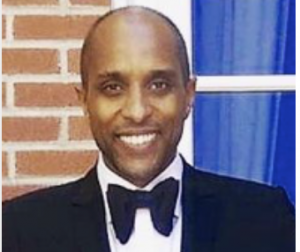 Charles F. Porter is a successful Hollywood film, tv and stage actor, author and two time cancer (and transplant) survivor living with Hodgkins lymphoma.
He graduated from Duke University with a Bachelor of Arts in Cultural Anthropology. 
Jean Palmer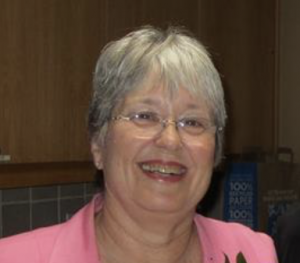 Jean Palmer, M.S., has 35 years of training experience in both the public and private sector teaching people how to become effective presenters, communicators, leaders, team players and managers. 
Some of her clients are the American Red Cross, Smithsonian Institution, Motorola, National League of Cities, US Senate and Westinghouse.
She is the founder of professional women's networks in Alexandria, Virginia; Ames, Iowa; and Santa Fe, New Mexico.   
The CancerRoadTrip Team: Management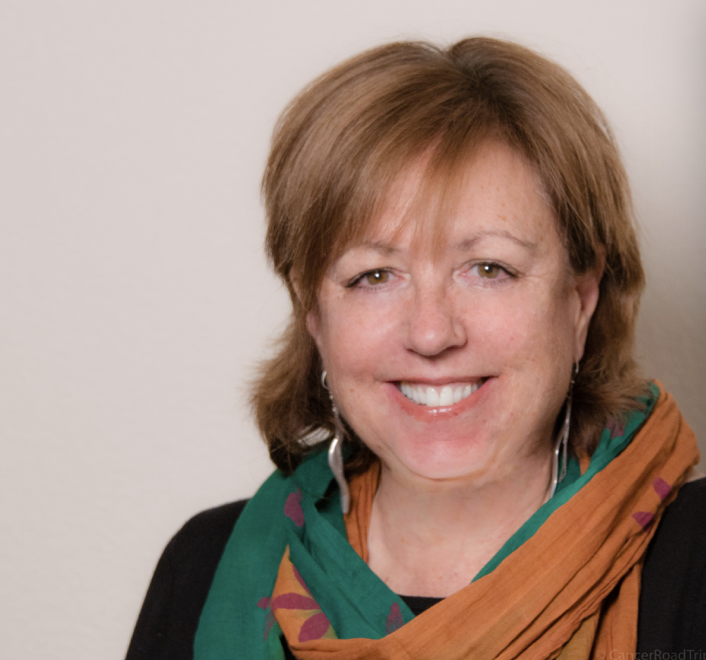 Pat Wetzel, Founder
Pat's original background after graduating from Wharton Business School was in finance, working in the private placement market in New York, international strategic planning/acquisition divestiture analysis, and investment advisory services.
She has also been involved in several start up companies.
She is the Founder of Anti-Cancer Club, a website formed in response to her own cancer diagnosis in 2009. The website generated well over 20 million impressions on Twitter alone in 2016. Through her work with Anti-Cancer Club, Pat  has created a global alliance of patients, activists, and health care professionals interested in cancer education and inspiration.
CancerRoadTrip was founded in 2017. The website is the recipient of the prestigious 2018 North American Travel Journalist Association (NATJA) Gold Award for Health and Wellness Travel Writing. 
The website and social media accounts are currently reaching about 1 million people/month on social media and rapidly growing.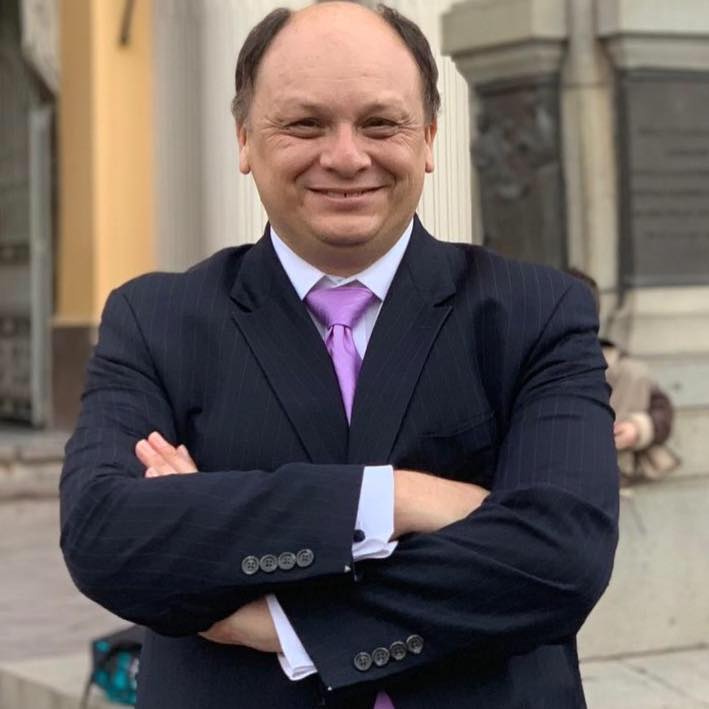 Octavio Hinojosa, Director of Development
Octavio A. Hinojosa is a national and internationally recognized servant leader with over sixteen years of professional public service experience, including fifteen years of nonprofit executive management.
As an accomplished non-profit executive leader, he is widely recognized for his vision and leadership in promoting the U.S. Hispanic community as a strategic partner for both domestic and international stakeholders. Octavio worked alongside Members of Congress to establish the Congressional Hispanic Leadership Institute (CHLI) and served as its Founding Executive Director.
Octavio was elected as a Fellow of the National Acadamy of Public Administration (NAPA); he  serves as President of the Hispanic Leaders Association (ALH), and is on the Advisory Boards for the Hispanic Scholarship Fund's Washington, DC Advisory Council and The Hispanic Council, a think tank based in Madrid, Spain.
Octavio holds a Bachelor of Arts degree in Political Science and Latin American Studies from the University of Kansas and a Master of Public Administration (MPA) degree from the Maxwell School of Syracuse University. 
He currently resides in Austin, Texas with his wife and three children. Earlier this year, his wife was diagnosed with malignant papillary thyroid cancer.
Robyn Stevens, Public Relations
After fifteen years working as a television reporter and meteorologist in Philadelphia, Robyn Stevens experience in the media industry enables her to obtain major media placements for her clients.
Robyn Stevens creates highly innovative media and marketing strategies that dramatically raise brand awareness and value.
Robyn Stevens is passionate about generating new media strategies, including SEO, SEM, blogging, social networking and affiliate marketing in order to provide clients with a complete array of business opportunities.
Robyn Stevens has created and developed original TV shows for her clients.
Robyn Stevens publicity credits include landing opportunities on The Today Show, Good Morning America, CBS Early Show, CNN, HLN, Bloomberg, CNBC, MSNBC, Fox and Friends, The Doctors, Dr. Oz, Rachel Ray, Anderson Cooper, The View, Vogue, Rolling Stone, Seventeen, Teen Vogue, Allure, Forbes, SELF, Good Housekeeping, MORE, Bustle, Refinery29, PopSugar, Forbes, Mashable, WSJ, O Magazine, Essence, Parade, Oxygen, SELF, People Magazine and many other publications. As well as numerous online inclusions.
Robyn Stevens branding and marketing credits include partnerships with QVC,  ALDI, Capital One, American Express, Intel for Change, Jackson Hewitt, MasterCard, TurboTax, Progressive Insurance, PopCap Games, CK Mondavi, Sallie Mae, Scrubbing Bubbles, ALDI, Sabra, Vaseline, Vicks, Puffs, Dyson, Santori, Skinnygirl, Popchips, Microsoft, Aflac, Hertz, Chase, Debbie Brooks, Hallmark, Revlon, L'Oreal Paris, Ann Taylor Loft, Hasbro, USDA, AdCouncil, Tetley, Johnson & Johnson, Halo Top and more.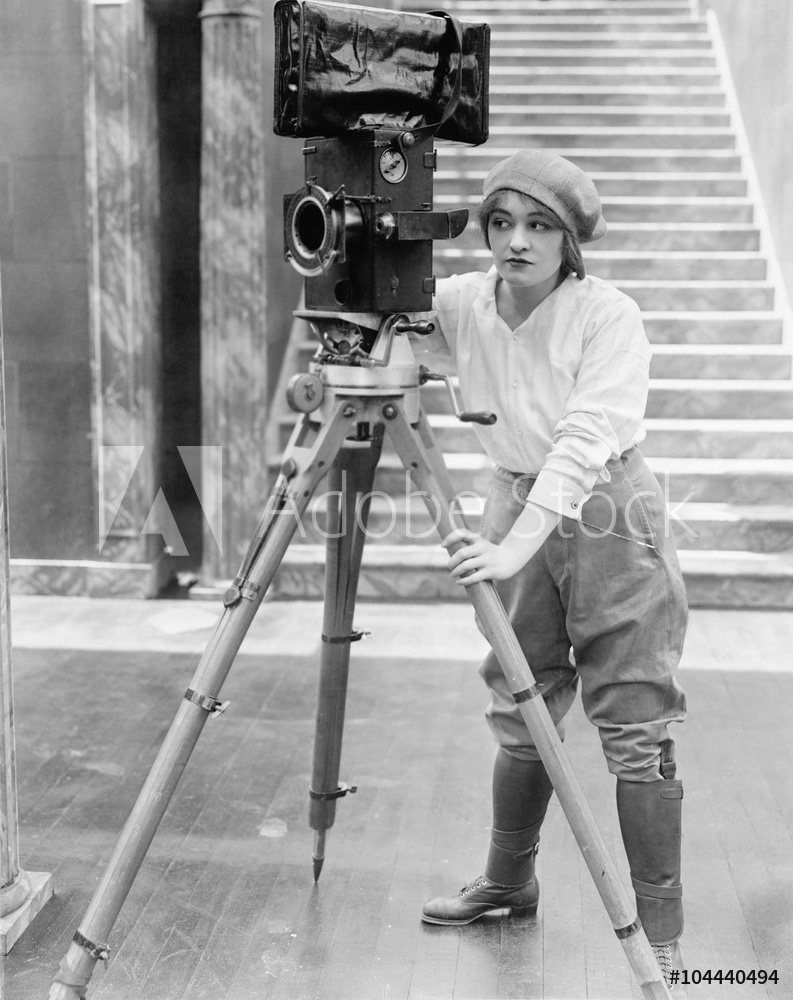 The Film Team
Filmmaker: Dyanna Taylor is a five-time Emmy award winning Cinematographer and Director of Photography whose prominent career in documentaries and features has also earned her a Peabody Award and the honored Muse Lifetime Achievement Award for Outstanding Vision and Achievement in Cinematography from New York Women in Film and Television.
She has traveled the world lensing and directing films, documentaries, and television specials on social issues and environmental/wildlife concerns.
Her extensive credits include work for all of the major network and cable media organizations including HBO, PBS, ABC, NBC, CBS and Nat Geo.
Dianna brings a talented team including drone photography and editing expertise to the project. Her personal participation will be based on her availability.
Sound: Kabby Sound Studios, has worked on a variety of films and other projects, for clients ranging from the Santa Fe Opera to Paramount. You can view his recent projects here: http://www.kabbysound.com/work/
We'd Like Your Support: Let's Talk
Reimagining Wellness
Discover More About CancerRoadTrip
— Founder, Pat Wetzel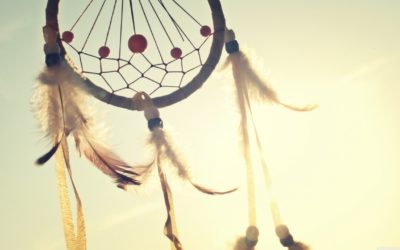 When the heart weeps for what it has lost, the soul laughs for what it has found.
read more