My Apple Watch
I wrote this about my Apple Watch before I took off on #CancerRoadTrip. And having used my watch for some time now, I continue to be pleased with it. I think the absolute best feature has been being able to answer my phone from my watch while driving. I have an older car without wifi, so my phone doesn't connect to the audio system. This watch makes that connection for me and that has been invaluable. 
Preparing for an indefinite time on the road has meant reassessing much of daily life. What has worked for ages, may not work for today.
My day to day watch, a Bedat isn't exactly suitable for a road trip. It's not water proof; it's too expensive; it's something I would hate to lose. I decided to integrate my other communications via an Apple Watch, and it's been a very good experience.  I continue to be amazed at the things it does for me.
I do see the irony of having to buy things for a minimalist trip! But how do I manage to write, film, communicate, produce and travel without some serious organization? Not to mention setting up #CancerRoadTrips for others! My Apple Watch is part of the organization.
I'll put all this together in a download on #CancerRoadTrip packing and planning. But in the meantime, here's a look at the experience (and Apple has not paid or supported me in any way as of this writing!):
#1 Personal Service
When Apple first opened their retail stores, I wasn't sure it was a good business move. I mean really, who wants brick and mortar anymore?
I couldn't have been more wrong. When it comes to technology, the ability to interface with both the salespeople and people via classroom experience is invaluable. The stores create both a cult and a community where help is available, along with every gadget under the sun.
#2 Knowledgeable and Comprehensive Help
I have found the staff to be incredibly helpful. They generally know their product or can find someone who does. With Apple Watch, the sales help made a significant difference in my final product decision. While at the store, I also was able to get an enormous amount of information on my other Apple products, such as using my iPhone7 as a primary point and shoot camera/video option; video stabilization and video drones.
#3 One on One
I had to wait a while, but when a salesperson became available I had their total attention. I learned about the product, got everything set up and was ready to start learning about my new watch purchase when I left the store.
#4 Touch and Feel Matters
Had I ordered my Apple watch from the website I would have made a different purchase decision. The ability to touch and try the actual product is very meaningful. I was able to see the exact color tone of the different finishes, and the look, feel and usability of the different sizes.
#5 Customization Options
Being able to touch and feel the product also meant I could look at the various bands and see how they coordinated with the watch casing. The easy exchangeability of watch bands was an unexpected bonus. This allows me to have some different looks, without adding any bulk or weight to my luggage.
The ability to customize the technology to your personal needs is well thought out, fairly intuitive and easy to use.
#6 Cost Less Than I Expected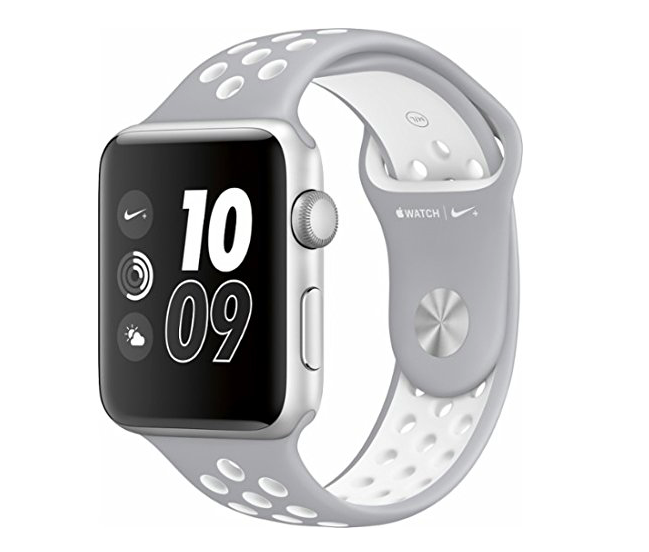 Because I was able to try on the various watches and see both sizes, I ended up opting for a less expensive, lighter weight Apple Watch Nike rather than the Space Grey aluminum case that I would have chosen without handling the product. The weight difference was, for me, the deciding factor.
#7 Keeps My Phone More Secure
Being able to make phone calls, reply to messages (and more!) from my watch means that my iPhone stays securely in my purse. With travel theft always a concern, having a low profile way to pick up this information is an unexpected bonus.
#8 Community
Apple fosters a sense of community. The salespeople I dealt with were eager to share their knowledge and never arrogant. Sitting at the table getting my watch set up, I interface with other customers and tech reps who, once again, are truly helpful.   And the classes are perfect for moving along the learning curve at an excelerated rate and getting the most out of your purchase.
#9 Entertainment + Convenience
My original reason for getting an Apple watch was simply that I wanted a useable, water proof, not-too- expensive watch for travel. But I found an added bonus: It's just plain dumb fun.  Playing with the various watch faces, I can watch flowers bloom and change Mini Mouse's coloring. I can go with a minimal face or one with loads of information. And I've even re-introduced Siri into my life. She's gotten much better over time. The sales rep made an interesting note: Siri is cloud based and thus constantly learning. It's time to give her another try.
#10 Beautiful packaging that was easy to open and understand
The packaging (as always) is simple, elegant and understandable. The set up help is invaluable and a smart customer retention move on Apple's part. Techie stuff just isn't an issue.  They've made the purchase and use of their products both easy and fun. Not necessarily an easy thing to do with consumer technology.
#11 The Antithesis of the GoPro Experience
I might have taken much of this experience for granted had I not had a very different technology experience with GoPro. Two companies offering technology based consumer products with two vastly different approaches. You can read about my GoPro experience here.
Follow up: After returning the GoPro, and experiencing the Apple watch, I decided to focus on really learning the capabilities of my existing Apple iPhone 7  camera before making any more film oriented decisions. Even though the phone has built in video stabilization, I added an DJI OSMO MOBILE after watching a lot of YouTube videos of very compelling film footage made with this combination.
Here's some quick video that I put together from one of my favorite hikes.  This is my absolute favorite Tahoe beach, accessible only by boat or foot. I used my iPhone and the Osmo to film this.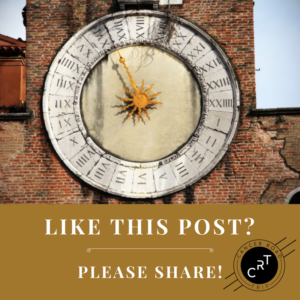 What is #CancerRoadTrip and how did it come to be? Read this post to get the backstory! 
Follow me on Twitter, Pinterest, Instagram, and at Anti-Cancer Club.  Connect with me!  I may need a place or two to stay along the way!