San Antonio, Texas
Click here to read more about my travels in San Antonio.
My visit to this Texas town was part of a road trip that started in Whistler, Canada and led to Houston, TX. En route, I stopped in San Antonio which is home to 5 Spanish Missions: Concepción,  San José, San Juan, Alamo and Espada. I was able to visit three during my stay. These missions have been named a World Heritage Site by the United Nations Organization for Education, Science and Culture (UNESCO).
The missions are a fascinating part of the history of the southwest US. Early Spanish settlement, often in the form of a mission, was designed to leverage local populations to settle the area under Spanish rule.
In return the native Americans theoretically received a safer community ruled by the Catholic religion. But the benefits would prove elusive. European disease killed many of the native people; the loss of indigenous customs to Spanish religious rule would, in come cases such as Pecos, NM, lead to uprisings. Ultimately this strategy for settling and claiming the territory would fail. But left behind is a fascinating look at early Spanish settlement and mores in the New World.
If you go, here are some weather averages. I visited in October and it was much hotter and more humid than this US Climate Data chart for the area indicates:
Enjoy the slide show and visit my post for more detailed information!
More Reading on the Missions of San Antonio:

From Amazon:
This is a concisely written, lavishly illustrated account of the founding, growth, decline and restoration of San Antonio's five Spanish colonial missions, a national treasure. Built by Franciscan friars and their Native American charges on the far frontier of New Spain, they stand today as the largest cluster of Spanish missions in the United States. One is preserved as the Alamo. The others form San Antonio Missions National Historical Park.
From Amazon:
Background history of Catholic Spain in Texas, its missions, and individual histories, with historic photos and other illustrations, of each the missions of greater San Antonio. San Antonio de Valero (The Alamo) San Juan Capistrano San Francisco de la Espada Nuestra Senora de la Purisima Concepcion San Jose y San Miguel de Aguayo.
Like this post? Share it!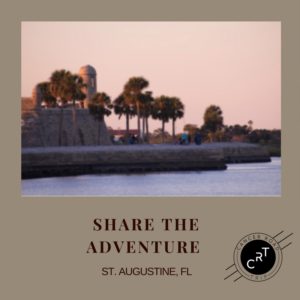 If you're interested in learning more about photography (or cooking or film or any number of topics) check out Masterclass for on-line excellence:
What is #CancerRoadTrip and how did it come to be? Read this post to get the backstory!
Follow me on Twitter, Pinterest, Instagram, and at Anti-Cancer Club. Connect with me! I may need a place or two to stay along the way!