When the going gets tough, the tough go traveling!
An excerpt from Adventures By Sailplane
B.S. (By Sailplane) B.C. (Before Cancer)
It was a tight thermal, swirling rapidly upwards. I banked the glider hard to the left. The large metal sailplane banked and seated itself in the rising air.
The altimeter indicates climb, but I can not sense it in this heavy plane.
"Stick back," my instructor advises. Back pressure, back pressure and rudder to keep the plane turning tightly to climb in a narrow thermal. I hold the plane and we gain altitude. The thermal is small and it takes all my effort to try to center the plane in the rising air. Slow, keep the plane slow, because we climb ever so much better just above stall speed. It is an art, flying a sailplane, and I am absorbed in practicing my craft.
And then, without notice, I am looking over my toes at the earth rotating around and around. My straps press into my shoulders and I hang from the mounts. One rotation. Two. Another. Green earth beneath my feet. The sight is mesmerizing, pulling me down with it. The altimeter spins down.
I am stunned; I truly don't know what happened. I instinctively neutralize the stick and push it forward, kick rudder and regain airspeed. The plane rights itself. In the thermal, the combination of too much opposite stick and rudder had produced a cross control spin.
I have lost a great deal of altitude.
Like This Post? Pin It!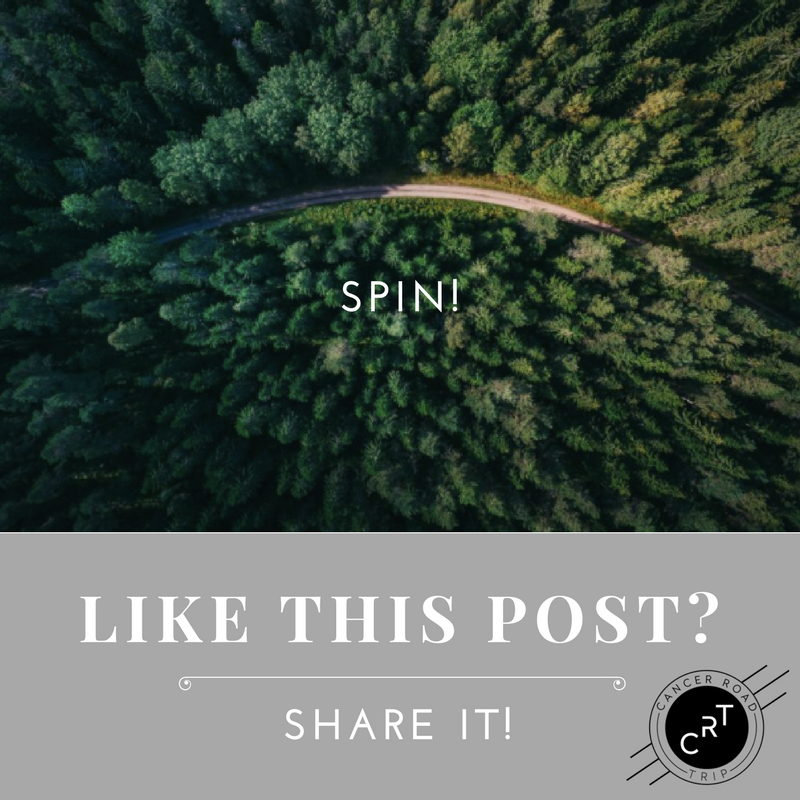 Next Post: Alone
If you're interested in learning more about photography (or cooking or film or any number of topics) check out Masterclass for on-line excellence:
What is #CancerRoadTrip and how did it come to be? Read this post to get the backstory!
Follow me on Twitter, Pinterest, Instagram, and at Anti-Cancer Club. Connect with me! I may need a place or two to stay along the way!