ThinkTLC (as in Think: Tender Loving Care) was a technology platform–an app, if you will–that was always meant to be the final piece of Anti-Cancer Club. It modeled and rewarded compassion behavior towards people with long term illnesses and it grew out of my own cancer experience.
Cancer is tough in many ways. For me, the social isolation that ensued was particularly difficult.
No one knew what to do or say.
One day, I was playing tennis indoors with my tennis group. That's four indoor courts, or 16 people (this group played social doubles). I was going through chemo, and everyone knew about it.
But no one knew how to handle it.
We changed courts after each set, winners moving on. I wasn't winning much at that time, but I was grateful to just be there.
After the first set, people gathered their tennis paraphernalia and prepared to change courts. One woman came up to me and put her hand out as if to touch me, but her hand never connected. It hovered near my arm, as if held back by a forcefield. It was as if she wanted to reach out, to touch me and say so much, but there was this profound disconnect of emotion, words and perhaps proprietary. Everyone was silent.
Then the spell was broken, the players switched courts, and tennis went on.
On the way out of the club, Sandy said to me "You have so many friends here, you know." But I didn't know. A few people gave me rides to chemo, but by and large, people were silent.
I ran into another tennis friend, a pediatric cardiologist who lives up the street, at Trader Joe's one day. "I think about you every time I drive by your house," she said. But she never called or emailed or texted.
Small kindnesses did happen. One friend cooked for me and coaxed me to eat when the chemo had totally destroyed any sense of appetite. Others gave rides. But overall, cancer was a very isolating experience for me. And I realized, it probably was for others as well. My boyfriend du jour, a very nice fellow, lacked the emotional depth to understand my experience. Rather than sit with me in chemo, he went to a nearby wine bar and said to call him when I needed a ride.
Needless to say, we parted ways not too long afterwards. He's a good person, now married to his soul mate so it all worked out. For me, cancer had opened an emotional out pouring of pain, need and life from somewhere deep in my soul and I could not close it off. I needed to share it. I needed to connect with others that "got it".
I've also felt the helplessness that results when a friend has cancer. Maggie, a friend from college, was living on St. Helena, an island off the coast of Africa where Napoleon had been exiled. Her husband, Paul, had taken on a job commitment for the country's treasury, necessitating a stay of a few years to implement all the reforms.
One day Paul-an avid runner- doubled over in pain. At that time, there was no airport on the island. Supplies arrived every few weeks by ship. He was airlifted via military helicopter to Africa and then down to South Africa, where he was diagnosed with very advanced colon cancer. He was started on chemo immediately.
Meanwhile, back on the island, Maggie was frantic, packing up the house, trying to get to Paul. When she finally arrived in South Africa, they flew home to Australia. The call went out to their family, which was spread worldwide. Paul died some months after.
During that period, I felt stymied. How did I show I cared, that they were constantly on my mind, as they trod through cancer hell? In all honesty, I hadn't been the best friend. Maggie was the one that always kept in touch through annual Christmas updates. I wasn't a close family member, but I certainly wanted to show my care and support.
Over the next year or so, I designed a platform-ThinkTLC- that solved these issues. The tech creeps were to translate my vision into code.
That is an overview of ThinkTLC and ThinkTLC is important to this story. I structured the business as a social entrepreneurship company. My goal was to give back; to provide flexible employment especially for people going through cancer and other ongoing disabilities; and hopefully to spare others the intense isolation that I experienced year after year, dealing with cancer and its effect on my health and my life. And to make a living, and generate the money to cover the costs of growing and evolving Anti-Cancer Club.
I had looked forward to traveling with ThinkTLC and hopefully touching others when they most needed it. But my ability to keep funding everything was running out and I needed that platform finished on time.
And the tech creeps knew it.
Like This Post? Pin It!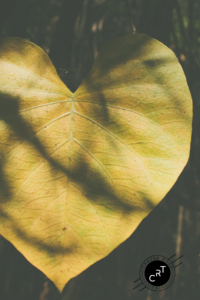 If you're interested in learning more about photography (or cooking or film or any number of topics) check out Masterclass for on-line excellence:
What is #CancerRoadTrip and how did it come to be? Read this post to get the backstory!
Follow me on Twitter, Pinterest, Instagram, and at Anti-Cancer Club. Connect with me! I may need a place or two to stay along the way!