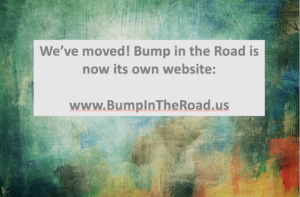 With travel on hold, it's time for a podcast. I'd planned to do one for some time now, more focused on the people and adventures of travel. But there are many types of travel, and life's road trip is one of them.
I have come to see the ups and downs, twists and turns and bumps in the road as a metaphor for life. We all encounter them. The question becomes how do we navigate them? Can they become a portal to a more conscious and meaningful life?
Here is a sneak preview of the first episode of Bump In The Road.
Bump In The Road:  Liz O'Riordan
I am very grateful to Liz O'Riordan for being my first guest. 
Liz discusses her journey, through cancer, recurrence, multiple surgeries, and treatments. No longer able to practice as a surgeon, she faces the need to redefine her very sense of identity.
"Cancer had robbed me of the only thing I ever wanted to do since I was a little girl."
Now, with no hobbies, no social life and no job, Liz sets out to redefine her life.
How does one navigate a potentially life threatening, career destroying bump in the road and find some wisdom along the way? Welcome Liz O'Riordan: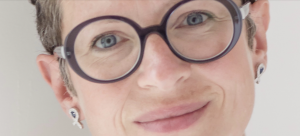 iTunes | GooglePlay | Libsyn | Spotify
Thank you for listening! Subscribe to the podcast (it will be available in a week or so on iTunes). And be sure to follow CancerRoadTrip on Twitter, Instagram and Pinterest @CancerRoadTrip. On Facebook, check us out at AntiCancerClub.
More On The Podcast, Bump In the Road
Traveling The World of Inspiration

iTunes | GooglePlay | iHeartRadio | Libsyn | Spotify
Enjoy Bump In The Road? Click here to help us grow by leaving a review on Apple!
Then Click on "Listen" On Apple Podcasts To Get To The Review Page
If you're interested in learning more about photography (or cooking or film or any number of topics) check out MasterClass All-Access Pass for on-line excellence:
This post contains affiliate links and I will be compensated if you make a purchase after clicking on these links.

What is #CancerRoadTrip and how did it come to be? Read this post to get the backstory! 
Follow me on Twitter, Pinterest, Instagram, and at Anti-Cancer Club.  Connect with me!  I may need a place or two to stay along the way!