Central America is about to become part of CancerRoadTrip! My wanderlust took me from Florida to a cruise through Key West, Costa Rica, Honduras, Panama, Mexico and Columbia. And each locale has a story to be told.
The posts will start appearing shortly. But simultaneously, I'll be writing from New Mexico where I'm staying through the end of January. I've visited "The Enchanted Land" numerous times before and it never disappoints. This trip has started no differently.
Serendipity, as usual, led me to an unexpected adventure.  It started with leaving westbound Route 40, where I turned north. Not far down the road, the sun appeared. The fields glowed gold, the mountains purple, speckled with the green of pinion trees. There is something special about the light and feel of New Mexico and I'm looking forward to some time here.
I've spent time in New Mexico in the past, including during the year I traveled with Whiskey Oscar. Those stories will no doubt be woven into the current tales because it seems that in life, life tends to circle about, albeit in new ways.
This trip I stopped at a Visitor's Information Center. I had several days on my hands until my AirBnB in Santa Fe would be available. Where would I go?
"Have you ever been to Las Vegas?" the woman behind the desk asked.
"Nevada?"
"New Mexico."
"No."
So it was I set my course for Las Vegas, NM where I stayed at the Plaza Hotel, which is complete with two resident ghosts. Las Vegas is a small town, and an enchanting one. Stay tuned for tales about people and community; about renovation and history.
You'll also start seeing a Gallery section on the site menu shortly. These photo galleries provide a way for me to share more of the pictures from my travels.
So, dear reader, you'll need a bit of mental dexterity to jump from Florida to Central America to northern New Mexico. Or perhaps not! Just enjoy the journey. I plan to!
And ask yourself: What's on your bucket list?
Carpe diem!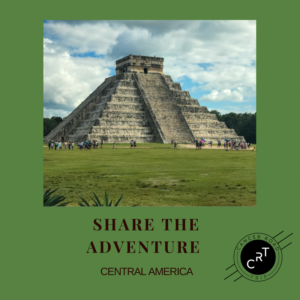 If you're interested in learning more about photography (or cooking or film or any number of topics) check out Masterclass for on-line excellence:
What is #CancerRoadTrip and how did it come to be? Read this post to get the backstory! 
Follow me on Twitter, Pinterest, Instagram, and at Anti-Cancer Club.  Connect with me!  I may need a place or two to stay along the way!