When the going gets tough, the tough go traveling!
An excerpt from Adventures By Sailplane
B.S. (By Sailplane) B.C. (Before Cancer)
July 1995
I am nervous, afraid. Sometimes I wonder if I have lost my mind. I have lost everything else that ever mattered to me, but somehow I don't think that I have parted with my sanity. At least not yet. Parting with that is, however, always an option. One which some would suggest I am exercising now.
I run through my checklist. Clothes for three months, a newly purchased and hurriedly programmed notebook computer, books to read, and my airplane. Whiskey Oscar. I am taking leave of my life and perhaps my senses. I am taking my glider cross country to fly, to travel and to see what I may see.
Leaving behind a perfectly good job, a nice house, a settled life. I guess I appear to be a bit erratic. But au contraire, what you are witnessing is actually a brave act of sanity in an insane world. I am leaving behind all the social mores that bind me; the senseless power struggles of the work-a-day world and the cruelty and betrayal that passed for my marriage. Poof! All Gone. It is all behind me, like clutter in a closet, and I am closing the door.
As I close the door to my house, I am ready to leave. But I am not. I fear going, I fear staying. The fear of the known, of the endless dull litany of a life not mine is greater than fear of the unknown, and that differential as much as anything seals my fate. I will go.
My stomach announces its misgivings. Am I making a reasonable decision? Have I lost my mind? The line between sanity and insanity, between acceptable an unacceptable, no longer exists and I no longer know.
My mind has been in a state of disarray since the night my husband informed me he was in love with his nurse. I have been unable to make sense of things. Of the many years we spent building a life together. Of all the little moments, of the difficulties, of the insanity of it all. Nothing has quite fit or flowed since that evening and now I realize that I cannot live the rest of my life this way. But I have no where to go, no one to go to. I need to find a place for me, a place that is mine, without the memories of my past staring at me daily.
But where to?
I haven't a clue. All I know is that when the going get tough, the tough go traveling and that is exactly what I intend to do. Three months on the road and in the air, to see what I may see. I put the key in the ignition and a song comes over the radio:
"We gotta get out of this place
If it's the last thing we ever do
We gotta get out of this place
Girl, there's a better life for me and you…"
There is and I am going to find it.
Like This Post? Pin It!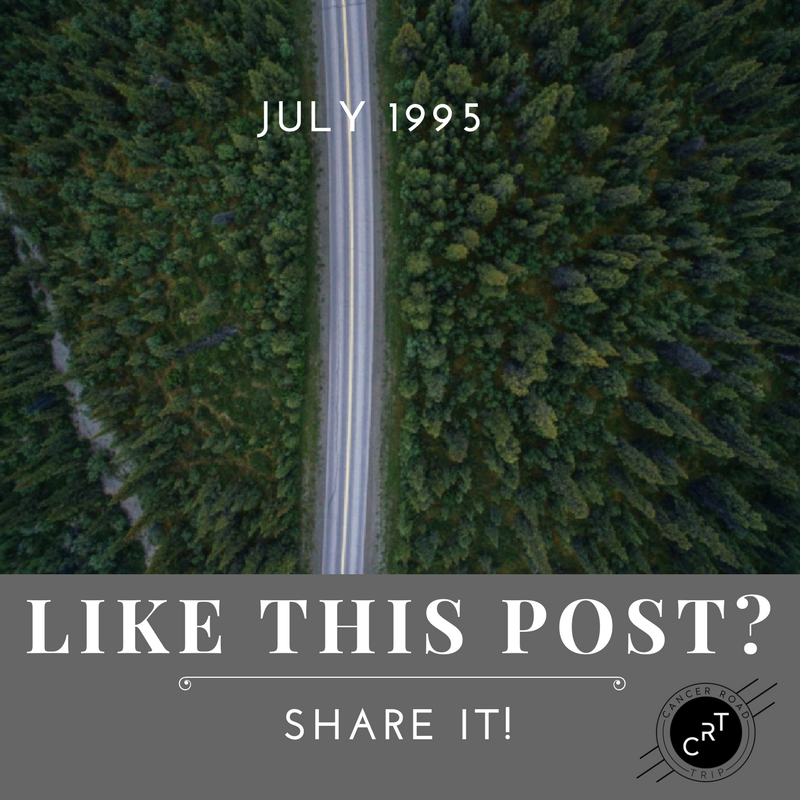 If you're interested in learning more about photography (or cooking or film or any number of topics) check out Masterclass for on-line excellence:
What is #CancerRoadTrip and how did it come to be? Read this post to get the backstory!
Follow me on Twitter, Pinterest, Instagram, and at Anti-Cancer Club. Connect with me! I may need a place or two to stay along the way!