The upcoming trip to NASA for the Cassini space mission celebration has me thinking about my favorite space and aviation books. Which books most intrigue me? I am inclined towards adventure and travel, rather than machinery. I tend to enjoy the role of women in aviation because I relate to their experiences.  Given those biases, here are a few favorites. Join me in getting into the mood for adventure with some space, aviation and exploration reads and film.
Before film there were books.  Before space, there was aviation.  So in that order:
Aviation and Space: My Favorite Books
The first three books are about Beryl Markham who I find to be one of the most interesting characters in the history of aviation. The first is in her own words; the second a biography; and the third a historic novel. All are great reads.
One of my favorite adventure/history/travel/aviation books ever!  It's a beautifully written story of the remarkable life of aviatrix and adventurer Beryl Markham.

 From Amazon:
"Markham is often described as "the first person" to fly the Atlantic east to west in a solo non-stop flight, though most now dispute this claim. When Markham decided to take on the Atlantic crossing, no pilot had yet flown non-stop from Europe to New York, and no woman had made the westward flight solo, though several had died trying. Markham hoped to claim both records. She took off from Abingdon, England. After a 20-hour flight she crash-landed at Baleine Cove on Cape Breton Island, Nova Scotia. In spite of falling short of her goal, Markham had become the first woman to cross the Atlantic east-to-west solo, and the first person to make it from England to North America non-stop. She was celebrated as an aviation pioneer. Markham chronicled her many adventures in her memoir, West with the Night, published by BN Publishing. After living for many years in the United States, Markham moved back to Kenya, becoming for a time the most successful horse trainer in the country."
And a short excerpt to give you a sense of the wonderful prose:
Africa is mystic; it is wild; it is a sweltering inferno; it is a photographer's paradise, a hunter's Valhalla, an escapist's Utopia. It is what you will and it withstands all interpretations. It is the last vestige of a dead world or the cradle of a shiny new one. To a lot of people, as to myself, it is just 'home'. It is all these things but one thing-it is never dull.
If you only read one travel/aviation book (hah! who can only read just one!) this is it.
Mary Lovell is an accomplished biographer with an easy to read style. This is probably the definitive biography of Ms. Markham and a great read.

From Amazon:
"Born in England and raised in Kenya, Beryl Markham was a notorious beauty. She trained race horses and had scandalous affairs, but she is most remembered for being a pioneering aviatrix. She became the first woman to cross the Atlantic Ocean and the first person to make it from London to New York nonstop. In Mary S. Lovell's definitive biography, Beryl takes on new life—vividly portrayed by a master biographer whose knowledge of her subject is unparalleled."
Author of The Paris Wife about Ernest Hemingway's early days and first marriage in Paris, Paula McLain is a New York Times best selling author. This book was named one of the best books of the year by NPR and is a fictional story, well told.

From Amazon,
Praise for Circling the Sun

"In McLain's confident hands, Beryl Markham crackles to life, and we readers truly understand what made a woman so far ahead of her time believe she had the power to soar."—Jodi Picoult, author of Leaving Time

"Enchanting . . . a worthy heir to [Isak] Dinesen . . . Like Africa as it's so gorgeously depicted here, this novel will never let you go."—The Boston Globe

"Famed aviator Beryl Markham is a novelist's dream. . . . [A] wonderful portrait of a complex woman who lived—defiantly—on her own terms."—People (Book of the Week)

"Circling the Sun soars."—Newsday

"Captivating . . . [an] irresistible novel."—The Seattle Times

"Like its high-flying subject, Circling the Sun is audacious and glamorous and hard not to be drawn in by. Beryl Markham may have married more than once, but she was nobody's wife."—Entertainment Weekly

"[An] eloquent evocation of Beryl's daring life."—O: The Oprah Magazine

"Markham's life is the stuff of legend. . . . McLain has created a voice that is lush and intricate to evoke a character who is enviably brave and independent."—NPR

"Bold, absorbing fiction."—New York Daily News

"Paula McLain has such a gift for bringing characters to life. I loved discovering the singular Beryl Markham, with all her strengths and passions and complexities."—Jojo Moyes, author of Me Before You
I have always been fascinated by seaplanes, particularly amphibians. And the era of flying boats intrigues me to no end. I think it's the romance and possibility of unique adventures that resonate with my soul. I actually flew in a restored World War II Dornier and did splash and goes in Lake Tahoe. That was an amazing experience! Here is a link to a recent film of a Dornier unfortunately experiencing the water equivalent of a ground loop!
This book captures the essence of the glamor of travel by flying boat:

From Amazon:
"When the China Clipper shattered aviation records on its maiden six-day flight from California to the Orient in 1935, the flying boat became an instant celebrity. This lively history by Robert Gandt traces the development of the great flying boats as both a triumph of technology and a stirring human drama. He examines the political, military, and economic forces that drove its development and explains the aeronautical advances that made the aircraft possible. To fully document the story he includes interviews with flying boat pioneers and a dynamic collection of photographs, charts, and cutaway illustrations."
Can you imagine taking a flying boat across the Pacific? This next book is written by an engineer who worked with Pan Am to make this aviation/travel miracle happen.
I found this book in a used book store somewhere, and it's a find. This 1936 account of trans Pacific passenger flight is out of print and worth searching out. It's a first person story by the man who helped Pan Am lay out their flying boat ocean routes. Sites include Guam, Wake and Midway Island. There is a reproduction of the book from digital images from the University of Michigan Library. This link takes you to the reproduced book.
For the flying boat history fans in the audience, this is a marvelous book. It's one of the books I always had at hand for a quick browse when I needed a bit of vicarious aviation adventure.

From Amazon:
"The flying-boat represents an important chapter in this history. Used in modest numbers at the outset, this beautiful craft was later to be developed and exploited significantly by Pan American – indeed, no airline company made more of the water-based aircraft, nor used it to greater effect, than this world-renowned company in the first twenty years of its operational life. This book is testament to that use. Through the carriage of mail and then passengers, Pan American built an ocean-crossing network using a fleet of flying-boats which became famous as the Pan American Clipper Ships. In the process of this development, aviation records were constantly set, ranging from the first airline to cross the Pacific, the first to encompass South America in its routes, and the first to offer fare-paying, scheduled services across the North Atlantic. The new service offered travelers, government officials, and even heads of state, unparalleled levels of comfort and luxury, and such innovations had to be accompanied by a good share of business acumen, promotional skill and high regard for passenger comfort. Revealing portraits are presented here of the key pioneering figures who pushed the technology ahead, and ultimately laid the foundations for the global air transport network and passenger services that we know today. The Pan Am Clipper Ships belong to one of aviation history's most inspiring and magical periods. Illustrated with over 100 archive photographs, this impressive book is a tribute to a technical wonder that continues to fascinate and captivate today and which, in its time, was the toast of international air travel."
"Powder Puff" was a misnomer. The women who flew this race were great pilots with a lot of guts. The lack of navigation facilities compared to today is almost unbelievable. Ask yourself if you'd be willing to take on a race under these same conditions. Many of us, I believe, would pass. This is a truly inspiring story of early aviation and the women that shaped it.

(A Full 5 Stars!) From Amazon:
"The unforgettable true story of the 1929 air race that legitimized female pilots.
In 1929, nineteen women set out from Santa Monica, California, in flimsy, propeller driven planes, with a mission-to be the first to cover the 2,759 mile course to Cleveland, Ohio. Dubbed "The Powder Puff Derby" by humorist Will Rogers, who covered the race, the competition was aggressive and dangerous.
A thrilling narrative, The Powder Puff Derby of 1929 tells the story of the first major female airplane race, whose contestants included Amelia Earhart, the most famous female pilot of her time. Many of the women flew in open cockpits, with no air controllers to help them and often only primitive airports to land on. Yet by facing the hazards with skill and determination, the racers thrilled the nation and pioneered a new future and respect for female aviators.
The Powder Puff Derby of 1929 tells the stories of these first female pilots, gutsy and colorful adventurers who flew in air circuses, set altitude and speed records and fought for the right to become part of the male-dominated world of aviation. The book also includes various artifacts of the groundbreaking race, including priceless, never-before-published black and white photos, as well as Air Force maps of the terrain over which the women flew.
An inspiring story of confidence and persistence, The Powder Puff Derby of 1929 captures a defining moment in the history of aviation and women's rights."
No look at aviation, the space program and NASA  would be complete without including this remarkable man who was a force in pushing the limits of aviation into space. Chuck Yeager was the first man to break the sound barrier and is a key character in Tom Wolf's story about NASA, The Right Stuff. In the movie, Yeager makes a cameo appearance in  one of the Happy Bottom Flying Club scenes. This book is sheer inspiration.

From Amazon:
"General Chuck Yeager, the greatest test pilot of them all — the first man to fly faster than the speed of sound . . .the World War II flying ace who shot down a Messerschmitt jet with a prop-driven P-51 Mustang . . .the hero who defined a certain quality that all hotshot fly-boys of the postwar era aimed to achieve: the right stuff.
Now Chuck Yeager tells his whole incredible life story with the same "wide-open, full throttle" approach that has marked his astonishing career.  What it was really like enaging in do-or-die dogfights over Nazi Europe.  How after being shot over occupied France, Yeager somehow managed to escape.  The amazing behind-the-scenes story of smashing the sound barrier despite cracked ribs from a riding accident days before.
The entire story is here, in Yeager's own words, and in wondeful insights from his wife and those friends and colleagues who have known him best.  It is the personal and public story of a man who settled for nothing less than excellence, a one-of-a-kind portrait of a true American hero."
The Happy Bottom Riding Club was the name of the bar where the NASA Mercury 7 wannabes hung out in the California desert, run by aviatrix Pancho Barnes. This is a terrific story of the end of one aviation era and the beginning of another, told through the life of a most interesting and remarkable woman.

From Amazon:
"Pancho Barnes was a force of nature, a woman who lived a big, messy, colorful, unconventional life. She ran through three fortunes, four husbands, and countless lovers. She outflew Amelia Earhart, outsmarted Howard Hughes, outdrank the Mexican Army, and out- maneuvered the U.S. government. In The Happy Bottom Riding Club, award-winning author Lauren Kessler tells the story of a high-spirited, headstrong woman who was proud of her successes, unabashed by her failures, and the architect of her own legend.
        
Florence "Pancho" Barnes was a California heiress who inherited a love of flying from her grandfather, a pioneer balloonist in the Civil War. Faced with a future of domesticity and upper-crust pretensions, she ran away from her responsibilities as wife and mother to create her own life. She cruised South America. She trekked through Mexico astride a burro. She hitchhiked halfway across the United States. Then, in the late 1920s, she took to the skies, one of a handful of female pilots.
        
She was a barnstormer, a racer, a cross-country flier, and a Hollywood stunt pilot. She was, for a time, "the fastest woman on earth," flying the fastest civilian airplane in the world. She was an intimate of movie stars, a script doctor for the great director Erich von Stroheim, and, later in life, a drinking buddy of the supersonic jet jockey Chuck Yeager. She ran a wild and wildly successful desert watering hole known as the The Happy Bottom Riding Club, the raucous bar and grill depicted in The Right Stuff.
        
In The Happy Bottom Riding Club, Lauren Kessler presents a portrait, both authoritative and affectionate, of a woman who didn't play by women's rules, a woman of large appetites–emotional, financial, and sexual–who called herself "the greatest conversation piece that ever existed."
This Tom Wolfe classic captures the macho and bravado of the early NASA days as we transitioned from jet aircraft into the space program. Readers get an insight into the impact of Sputnik; the race to space; the intense competition to make the final NASA cut.   This is one of Tom Wolf's best books and a close up look at what it actually feels like to have The Right Stuff. It's epic, it's historic, it's a must read.

From Amazon:
From "America's nerviest journalist" (Newsweek)–a breath-taking epic, a magnificent adventure story, and an investigation into the true heroism and courage of the first Americans to conquer space. "Tom Wolfe at his very best" (The New York Times Book Review)

"Millions of words have poured forth about man's trip to the moon, but until now few people have had a sense of the most engrossing side of the adventure; namely, what went on in the minds of the astronauts themselves – in space, on the moon, and even during certain odysseys on earth. It is this, the inner life of the astronauts, that Tom Wolfe describes with his almost uncanny empathetic powers, that made The Right Stuff a classic."
I am embarrassed to say that I didn't know about The Mercury 13 and their role in NASA until I visited the Seattle Museum of Flight. Here in this book is their amazing story:

From Amazon:
"In 1961, just as NASA launched its first man into space, a group of women underwent secret testing in the hopes of becoming America's first female astronauts. They passed the same battery of tests at the legendary Lovelace Foundation as did the Mercury 7 astronauts, but they were summarily dismissed by the boys' club at NASA and on Capitol Hill. The USSR sent its first woman into space in 1963; the United States did not follow suit for another twenty years.
For the first time, Martha Ackmann tells the story of the dramatic events surrounding these thirteen remarkable women, all crackerjack pilots and patriots who sometimes sacrificed jobs and marriages for a chance to participate in America's space race against the Soviet Union. In addition to talking extensively to these women, Ackmann interviewed Chuck Yeager, John Glenn, Scott Carpenter, and others at NASA and in the White House with firsthand knowledge of the program, and includes here never-before-seen photographs of the Mercury 13 passing their Lovelace tests.
Despite the crushing disappointment of watching their dreams being derailed, the Mercury 13 went on to extraordinary achievement in their lives: Jerrie Cobb, who began flying when she was so small she had to sit on pillows to see out of the cockpit, dedicated her life to flying solo missions to the Amazon rain forest; Wally Funk, who talked her way into the Lovelace trials, went on to become one of the first female FAA investigators; Janey Hart, mother of eight and, at age forty, the oldest astronaut candidate, had the political savvy to steer the women through congressional hearings and later helped found the National Organization for Women.
A provocative tribute to these extraordinary women, The Mercury 13 is an unforgettable story of determination, resilience, and inextinguishable hope."
This book is a "picture book" accompanied by some great stories. And it's a book that means a lot to me. I bought it early on in my flying career and was immediately captivated by the scenes of western flight. Helmut Reichmann was a world class pilot and world gliding champion who co-founded the tournament with Barron Hilton. Reichmann died soaring the French Alps in 1992. Barron Hilton is a long time aviation and space supporter. Both men's legacies live on in the amazing sport and this wonderful book. An excerpt:
"For thousands of years, man could only dream of soaring like an eagle, gliding effortlessly with the wind…Through a careful blend of high-tech aircraft design and instinctive pilot skill, man is able to capture the sensation known only to the birds of the hair. Managing invisible updrafts of air to gain altitude.  Gliding at high speed in a gradual descent for hundreds of miles. All in a plane without an engine. A craft fueled only by the mind of the pilot."
A craft fueled only by the mind of the pilot. Now that's aviation!
This book was wildly popular when it was released and it stands the test of time. As does the movie (below). It seems especially fitting that the Discovery One is on a mission to Saturn, as I prepare to go to celebrate the end of an actual Saturn mission, Cassini.

From Amazon:
The classic science fiction novel that inspired Stanley Kubrick's immortal 1968 film and changed the way we look at the stars and ourselves.
"From the savannas of Africa at the dawn of mankind to the rings of Saturn as man ventures to the outer rim of our solar system, 2001: A Space Odyssey is a journey unlike any other.
This allegory about humanity's exploration of their universe, and the universe's reaction to humanity lives on as a hallmark achievement in storytelling. The story follows the Discovery One and its crew as they embark on a mission to Saturn. Controlling the Discovery One is the HAL 9000, an artificially intelligent supercomputer that manages the functions of all systems of the spacecraft. A masterful feat of human engineering, HAL is capable of the highest level of cognitive functioning that rivals—and perhaps threatens—the human mind.
Grappling with space exploration, the perils of technology, and the limits of human power, 2001: A Space Odyssey continues to be an enduring classic of cinematic scope." 
Aviation and Space: My Favorite Films
The history of space exploration is inherently inspiring. It involves vision, daring and risk. It involves grand topics on grand scales. What's not to love? Here are a few of my favorites, starting with Lindbergh crossing the Atlantic.
The Spirit of St. Louis
Charles Lindbergh was an important part of aviation history. The first man to cross the Atlantic, his feat of daring changed the perception the possibilities of aviation in its time.  Years later, his wife, Anne Morrow Lindbergh, would accompany him on numerous flights and become an accomplished writer that among other publications, chronicled their trip to the North Pole, in North to the Orient.
Jimmy Stewart stars in this classic film about the history of aviation, bravery, risk and reward.
This movie stars Spencer Tracy and Irene Dunne. A remake, Always, starring Richard Dreyfus and Holly Hunter, features Audrey Hepburn in a cameo appearance in the film. The movie is worth watching for this alone.
This is more of a love story than an aviation film, but I include this movie because anyone who flies has had some close calls. And sometimes it seems as if there is someone there watching out for us. Pilots are connected by this magical experience of flying, and who knows how deep the connection may be.
This World War II classic follows the every day workings of the Eighth Army Air Force through the experience of the Memphis Belle crew. The men who flew these missions experienced the highest casualty rate of all the armed forces during this war.
This is an inspiring classic that will remind you of the incredible acts of selflessness from this incredible generation. In addition to the recent movie, a 1943 war film was also made about the crew of this B-17.
This is a classic that's worth rewatching, particularly  in view of the modern day use of artificial intelligence, bots and other technology.
From Roger Ebert:
"The genius is not in how much Stanley Kubrick does in "2001: A Space Odyssey," but in how little. This is the work of an artist so sublimely confident that he doesn't include a single shot simply to keep our attention. He reduces each scene to its essence, and leaves it on screen long enough for us to contemplate it, to inhabit it in our imaginations. Alone among science-fiction movies, "2001″ is not concerned with thrilling us, but with inspiring our awe."
From the Telegraph:
"Interstellar is Nolan's best and most brazenly ambitious film to date. Doubling down on the Kubrick comparisons, he's made his own sweeping space odyssey in which a team of astronauts, led by Matthew McConaughey's stoically smouldering Coop, venture into the great beyond in search of a new home for humanity. Starlight whirls, planets rock on their axes, and spacecraft cartwheel through nothingness, all soundtracked by a reverential Hans Zimmer score that's equal parts Johann Strauss and Philip Glass… 
But the aim of Nolan's film is.. to set quantum physics and love on an equal footing, as two densely complex, destiny-steering forces his characters learn to surrender to without ever fully fathoming."

One of the best speeches of the movie is from Michael Caine as he recites Dylan Thomas' Do Not Go Gentle Into That Good Night.
Do not go gentle into that good night,
Old age should burn and rave at close of day;
Rage, rage against the dying of the light.
Though wise men at their end know dark is right,
Because their words had forked no lightning they
Do not go gentle into that good night.
Good men, the last wave by, crying how bright
Their frail deeds might have danced in a green bay,
Rage, rage against the dying of the light.
Wild men who caught and sang the sun in flight,
And learn, too late, they grieved it on its way,
Do not go gentle into that good night.
Grave men, near death, who see with blinding sight
Blind eyes could blaze like meteors and be gay,
Rage, rage against the dying of the light.
From Roger Ebert:
"Apollo 13" inspires many reflections, and one of them is that America's space program was achieved with equipment that would look like tin cans today. Like Lindbergh, who crossed the Atlantic in the first plane he could string together that might make it, we went to the moon the moment we could, with the tools that were at hand…
Apollo 13″ never really states its theme, except perhaps in one sentence of narration at the end, but the whole film is suffused with it: The space program was a really extraordinary thing, something to be proud of, and those who went into space were not just "heroes," which is a cliché, but brave and resourceful…
Ron Howard's film of this mission is directed with a single-mindedness and attention to detail that makes it riveting. He doesn't make the mistake of adding cornball little subplots to popularize the material; he knows he has a great story, and he tells it in a docudrama that feels like it was filmed on location in outer space."
This movie version of Tom Wolfe's book is just as good as the book. It so captures the alpha aviation culture of test pilots; it's a historic resource in terms of commemorating the start of the NASA space program; and everyone is so well cast. It's one of my favorite movies of all time. If you haven't seen this for a while, it's worth watching again. And if you've never seen it, what are you waiting for?
It starts with Chuck Yeager's breaking the sound limit and chronicles the early days of the Mercury space program at NASA. It  integrates the human, political and social issues of the space race.  And  the real Chuck Yeager makes a cameo appearance in the Happy Bottom Riding Club, which is also depicted in the movie along wth Pancho Barnes played by Kim Stanley . The story is epic; the music is epic; the acting and casting are terrific. This is a film that motivates, inspires and remains incredibly human, all at the same time. This belongs on every aviator's favorite list.
Be prepared to laugh, to cry and to just love this movie about a group of never-got-to-space astronauts who get a second shot at space flight. Great script, great cast, great movie! This is a clip from the close of the movie:
Love this movie or hate it, it's a bit of a classic. It was one of the early movies to use a music video format and it was wildly successful. The flying shots are great fun, and the music captures that relentless, dangerous essence of military flight. I have to admit whenever I see the opening sequence, I'm mesmerized. My favorite vignette is all the pilots watching (and rating) the landings as they come in. No matter what you fly, or where you fly it, some things never change.
I've always been inspired by space exploration and learning to fly has been one of the most remarkable experiences of my life. To all who went before me, thank you for your daring, bravery and vision. To all those that pushed the limits and continue to do so, my hat is off to you!
Man must rise above the Earth — to the top of the atmosphere and beyond — for only thus will he fully understand the world in which he lives.  — Socrates
See you at NASA. I'll be on both Twitter and Instagram.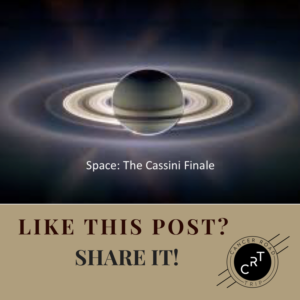 What is #CancerRoadTrip and how did it come to be? Read this post to get the backstory! 
Follow me on Twitter, Pinterest, Instagram, and at Anti-Cancer Club.  Connect with me!  I may need a place or two to stay along the way!