Packing for Long Term Travel: Basics
My travel wardrobe is black, off-white and grey. It's simple, easy and classic. I am perfectly happy wearing some variation of this color theme nearly every day. A scarf or two for color. Inexpensive jewelry that I don't need to worry about.
But trying to figure out what spans travel dress up to dress down over a period of months isn't simple. And I am NOT a fashionista. (I failed Beauty 101, repeatedly!) So with this background, here are some of my travel solutions:
Eileen Fisher Womens SLIM ANKLE PANT 
I am a fan of Eileen Fischer's knit pants, both skinny and full leg. They're comfortable, travel well and always look good. The fabrics are usually organic and fabulous. They can be dressed up or dressed down. I am bringing black, oyster and grey pants. They roll up into a small cylinder, don't wrinkle, are hand washable  and drip dry well (not perfectly, but well). This covers most seasons, with some layering. I also purchased a simple loose black dress (Eileen Fisher). This will be my only dress I take. Once again, simple, washable, dress up or down. These are travel wardrobe essentials.
I realized I also needed some rain gear for warmer weather. I found an organic cotton rain coat in an oyster color, also from Eileen Fisher.  The hood folds into the collar; it's very light weight and takes up almost no room.  Perfect for warm to moderate climates (with some layering for the latter). For cooler weather, I'll be taking my favorite old Patagonia shell (Mine is orange. I can sometimes resemble a moving traffic cone in this, but I love the color!).
Shoes
I adore Cole Haan shoes. This  
wedge (I bought it in a snakeskin pattern) is perfect for adding a bit of pizzaz to my neutral wardrobe. I usually wear a 9. I needed a 9.5 in this shoe. It may be my feet; it may be the design of the shoe which cuts low on the foot. The 9.5 is perfect. I'll probably pack a pair of my favorite loafers too. With jeans or nicer slacks, this combination should give me some comfort, practicality and flexibility.
I'm still mulling over exactly which shoes will make the final cut (since space is at a premium), but my tried and true crocs 
are definitely coming. I can walk all day in these; wear them into the water.  I can LIVE in them. The only thing I've  learned is that the rubber tends to shrink a bit in the sun, so buyer beware on that score! You may want to go up half a size.
Traveling Tote
I have a closet of shoes and handbags (most of which will simply go into storage for now-the rest will be donated). But on this trip, I've opted for something more practical for a traveling tote. Something big and semi-indestructible. I found this Kalya Town Square Bag and I love it!
 This multi-purpose large nylon bag
can hold all my electronics: computer, ipad, camera(s) plus wallet etc. and then some. It can double as a beach bag or tote. It's nylon, lightweight and attractive.
It also has a tuck away set of loops that, when extended, provide an adjustable, optional hanging "hammock" for carrying a coat, beach towel, camera tripod  or another light weight item. Personally, I love this feature for keeping a sandy towel away from everything else!
Tops
For travel tops, I've become addicted to a tunic style (partly because I've put on some weight!). I've tried several different products and settled on this shirt. My criteria: reasonable; replaceable; comfortable; hand washes easily and drips dry. (I tested it!) Can be worn belted or straight.
With skinny crepe slacks and nice shoes, this is a good combination for me. I ordered black and grey
in this top. I also have one coming in a short sleeve variation to test. Simple, easy. Dress it up, or not. Add a scarf for easy color.

I also added this Columbia Women's Tamiami Sleeveless Shirt
to my packing list. It weighs next to nothing and is perfect for hiking. It'll also drip dry in no time.
I still need a few easy summer tops. I've gotten rid of my old polo shirts-they're just not that flattering these days. And I continue to declutter my closet and my life. I suspect that over time I'll shed even more possessions , but give me some latitude here! (Relative) minimalism is a work in progress!
More Retail Therapy Posts: 
#TravelPacking
#Adventure
#Gratitude
Like This Post? Share It!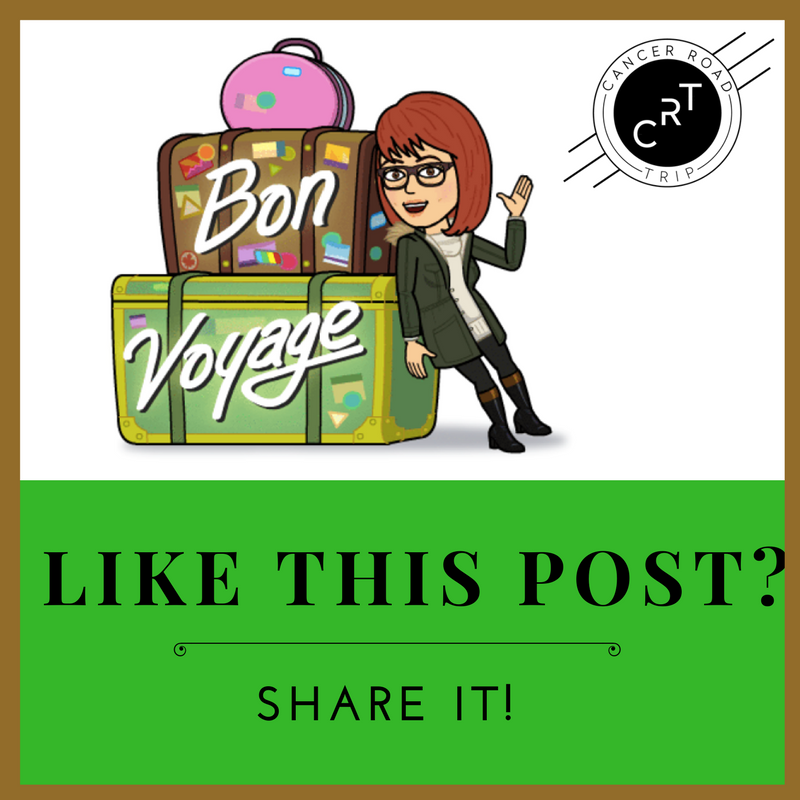 If you're interested in learning more about photography (or cooking or film or any number of topics) check out Masterclass for on-line excellence:
What is #CancerRoadTrip and how did it come to be? Read this post to get the backstory! 
Follow me on Twitter, Pinterest, Instagram, and at Anti-Cancer Club.  Connect with me!  I may need a place or two to stay along the way!