What is #CancerRoadTrip and how did it come to be? Read this post to get the backstory! 
This year the Sierras have had record breaking snow. The ride up Mt. Rose Highway is like driving through a tunnel, with well over ten feet of snow on either side of the road. Lake Tahoe has seen more than 25 feet of snow since New Year's Day, and more is on the way. Renown meteorologist Chris Tomer is predicting 350-400 inches this season!
Squaw Valley hosted the 1960 Olympics and it looks like they had their share of snow that year as well:
Squaw has grown a lot since 1960. In 2011 it merged with Alpine Meadows, although each area retains it's own identity. A single ski pass and a shuttle bus give skiers access to incredible terrain. Combined, the area provides visitors with over 6,000 skiable acres, eight peaks, 44 lifts, and 270+ trails.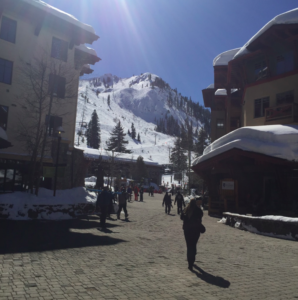 The relatively recent addition of villages to each mountain has expanded the social experience on the hill. Shopping, wine bars, beer pubs and an array of other shops and restaurants offer skiers sustenance and amusement without leaving the ski area. And this year's snow fall offers simply epic skiing!
Squaw's original design was modeled after European ski areas and was very avant garde for the Sierras at the time. Alex Cushing, a Harvard trained lawyer who was instrumental in bringing the Olympics to Squaw, located the original restaurant, skating rink and pool at High Camp, at the top of the 2,000 foot tram that brings skiers up the mountain.
Outside the village, the Resort at Squaw Creek is a sleek modern building with 5 restaurants and all the amenities one could wish for. It hosts an annual food and wine event as well as numerous other summer events such as wine walks, concerts, yoga and writer retreats. And don't overlook the spa! It's a perfect way to indulge yourself with some TLC.
Squaw has always had prestige. It's expensive, and it has a history that no other area resort can boast. But with the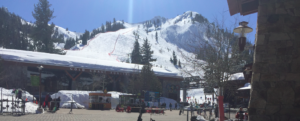 merger, I sense that a bit of the "je ne sais quoi" may be dissipating.  The aura of exclusivity seemed just a little less so. Neighboring Alpine Meadows, which has traditionally had more of a family orientation, now boasts a beautiful Ritz Carlton slope-side for ski in/ski out dining and socializing.
The merger of the two areas (plus Homewood which is now owned by the same corporation) bodes well for winter sports enthusiasts. The combined terrain is simply unparalleled, and the recreational opportunities are stunning. But with the merger, a bit of that unique identity of each area is given up to a larger collective. Not good or bad, it just is.
And it may be in anticipation of hosting a future Olympics. A local exploratory committee had hoped to bid for the 2026 games, with the idea of utilizing much of the existing Tahoe infrastructure to create a profitable Olympics. But rising costs, uncertainty regarding snow and limits of the lake's transportation infrastructure (there is just one two lane road that circles the lake, and it is often closed at Emerald Bay due to avalanche concerns in the winter), plus the politics of the event, make such a bid uncertain.
If the Olympics come, Squaw's place in sports history will shine even more. But a bit of that old time mountain character will be lost. Get to Squaw now, and enjoy a bit of past and present on a marvelous ski hill.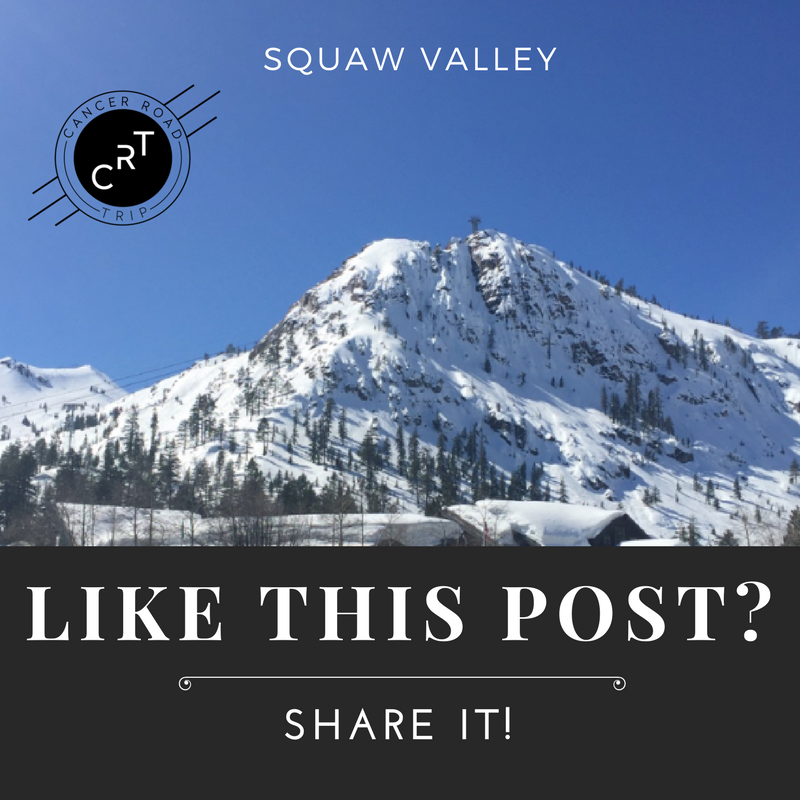 Follow me on Twitter, Pinterest, Instagram, and at Anti-Cancer Club.  Connect with me!  I may need a place or two to stay along the way!