What is #CancerRoadTrip and how did it come to be? Read this post to get the backstory! 
What does one pack when you're looking at an indefinite period of time traveling and locations and climates that vary enormously?
Travel packing takes some serious thought. Weight, bulk and practicality all come into play.  Trying to figure out what I may need over the next 6-12 months on the road is challenging, particularly when I love everything from 3 star restaurants to (healthy) street food; from hiking boots to high heels; from purses to backpacks; from urban adventures to rural escapes.
There are two parts to packing for #CancerRoadTrip. In the first part, on the way to Vashon, I will have my car. And when I get back (at some future point), I will once again have access to my car. This gives me an opportunity to pack some light household goods. Last time I moved from the east coast to Tahoe, I learned a few things.
I learned that I like to have some of my favorite kitchen things. A food processor (a Cuisinart Mini-Prep  will do the trick); some of my favorite silverware
; a favorite pot or two.
 I like to cook, partly to be aware of my food sources, but mostly because I love to eat well. So my cooking accoutrements matter to me.
If I time my return to the States to coincide with winter, I can pack a suitcase of winter clothes in the car as well. My car is small, so I have to make careful choices. Quite honestly, I haven't gotten this far yet, and I have no idea what may happen on the road!
But with an uncertain return date, I need to pack, now, today, with a flexible enough wardrobe to take me through everything shy of really cold.
Here are three outdoor/active items that made it to the #MustPack list this week*:
If I'm hiking, I need to carry a few things. This ultra light weight backpack holds a a lot of stuff and weights almost nothing. It also comes in a ton of colors. The material has a subtle design that is very attractive. I love it!


I'll also be packing my walking sticks and my new Merrill low rise hiking boots. (The heavier clunkier Merrill boots that I love will go into storage for now.) A note on Merrill boots: I need to order one size 
larger. I normally wear a 9. The size 10 fits me perfectly.
Hiking and outdoor activity is a must. These White Sierra Women's Sierra Point 31-Inch Inseam Convertible Pant are UV protected. The pants zip off mid thigh to become shorts. They're rugged, easy to wash, quick to dry, and comfy. The zippers are rugged; great pockets. It fits a bit below the waist.
Hydrate, hydrate, hydrate.
Traveling with cancer means staying hydrated. And I'm finicky about having pure water. Brita 
to the rescue. This is a 20 ounce, non BPA water bottle with a built in filter. Simple tap water becomes a healthy way of staying hydrated. It also provides clean water for tea or any other use. The filter works efficiently and quickly. I once had another similar bottle, and it was a disaster. Brita got it right with this product. It's dishwasher safe.  Brita Water Filter Bottle Replacement Filters are small and easy to pack.
Stay tuned as my Travel Retail Therapy series continues. Whether you're going on a one week or one year journey, I think you'll find some interesting insights. And I'll let you know how it all pans out along the way!
Like This Post? Pin It!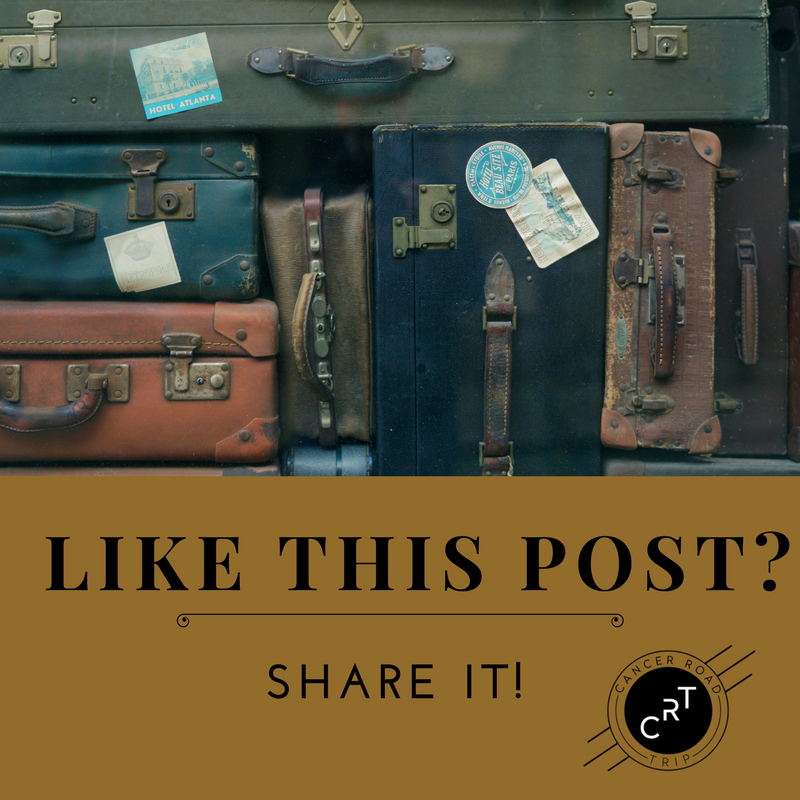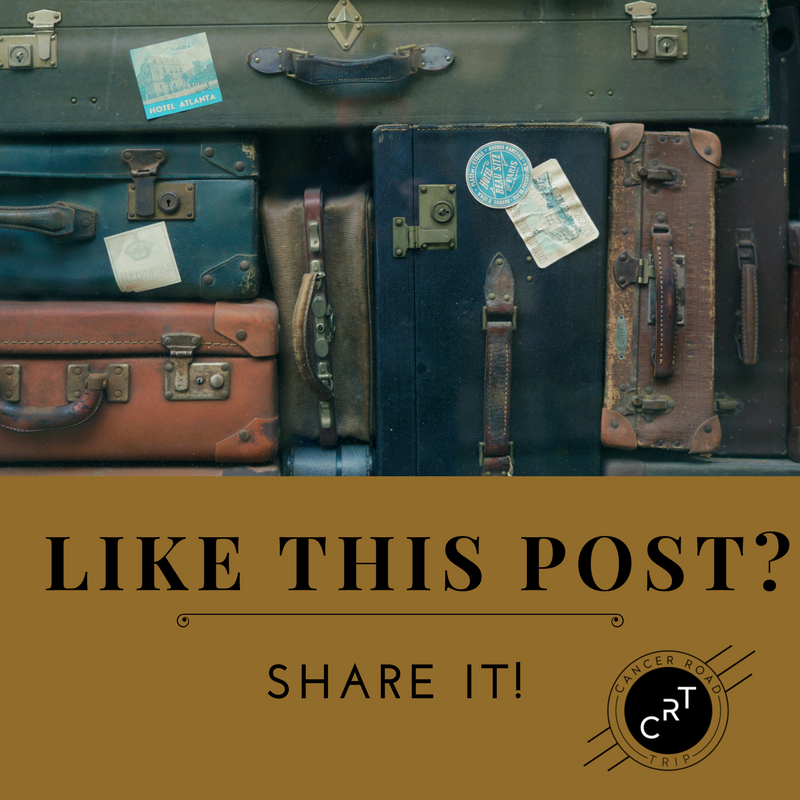 If you're interested in learning more about photography (or cooking or film or any number of topics) check out Masterclass for on-line excellence:
What is #CancerRoadTrip and how did it come to be? Read this post to get the backstory! 
Follow me on Twitter, Pinterest, Instagram, and at Anti-Cancer Club.  Connect with me!  I may need a place or two to stay along the way!
* We participate in a number of affiliate programs that pay a small commission any purchases made through the site. Your support supports #CancerRoadTrip. Thank you!