I must confess that I did not take a single picture during this week of Santa Fe's Wine and Chile Fiesta.
Not of food, that is.
And that's because I attended Saturday's Wine and Chile festivities, enjoying offerings ranging from oysters to lamb chops, and wines from sauvignon blanc to some excellent pinot noirs. Two hands were needed to manage both food and wine; no room for a camera on this foodie foray!
But on an upcoming trip to the Paso Robles area, pictures will be taken. Paso Robles is one of my favorite pinot regions. The cool sea breezes and warm days produce remarkable pinot noirs; but more on that later.
The Santa Fe Wine and Chile Fiesta
The Wine and Chile Fiesta in Santa Fe is a gathering celebrating the food of Santa Fe, matched with many of California's best wines. Dinners at various restaurants throughout the week offer food and wine pairings, with most meals in the $150/head range. So many restaurants, so little time! But I passed on the individual dinners, lunches and various culinary events to attend the Grand Tasting at the Santa Fe Opera.
Peaked white tents set up in the upper parking area at the Opera provide shade and seating, while thousands of people meander among Santa Fe's favorite restaurants. Accompanying them are wine producers, many of whom were from California. And they brought some wonderful wines for tastings, ranging from a Silver Oak Cab to a Paso Robles Justin series of reds.
Takes on local food, like stunning grilled shrimp tacos were scattered among the offerings. But most of the food choices transcended geography, and were simply delicious. Wagu Beef; fried oysters; raw oysters with a green chile salsa; paella; honey pork on arugula salad; the list goes on.
I obviously decided that this event was not for the diet conscious, although much of the food, served in beautiful, artfully arranged,  small portions, was actually fairly healthy. Well prepared crustaceans, fish, meat and vegetables met with some excellent wine offerings to create a fun and memorable afternoon.
Not to leave out the art community, this year's Santa Fe Wine and Chile Fiesta poster artist was Ed Sandoval, who currently hails from Taos.
The history of this event goes back to 1991 when Mark Miller, Al Lucero, and Gordon Heiss got together to organize a one day food event that would grow into the world class, one week celebration that the fiesta is today. Over three bottles of Joseph Phelps 1985 Insignia at Cafe Sena, the first Wine and Chile Fiesta was launched. The full story behind all this on the Santa Fe Wine and Chile Festival site, www.santafewineandchile.org.
Seventy restaurants and ninety wineries made this year's Wine and Chile Fiesta a total success. Sommeliers, guest chefs and local chefs all provided food and demonstrations throughout the week. If you're a serious foodie, this week in Santa Fe is one to put on your calendar for next year. Proceeds from the event go back into restaurant and culinary education in Santa Fe.
More Foodie Forays With CancerRoadTrip
Life is short. Good food nourishes one's body and soul. Here are a few other (among many!) foodie posts on my travels.
Foodie Forays 2017
Culinary Travel Karma: Dublin and Killarney
Art, Flavor and Elegance at Resturant Martin
Oyster Quest
 
Like This Post? Pin It!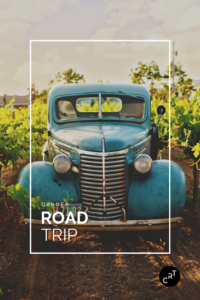 If you're interested in learning more about photography (or cooking or film or any number of topics) check out MasterClass All-Access Pass for on-line excellence:

What is #CancerRoadTrip and how did it come to be? Read this post to get the backstory! 
Follow me on Twitter, Pinterest, Instagram, and at Anti-Cancer Club.  Connect with me!  I may need a place or two to stay along the way!