"Our voyage began in myth time…" says the Haida myth maker.
So starts the tale of The Spirit of Haida Gwaii. But to understand the history of this iconic and transcendent work of art, one must reset one's contemporary clock to myth time, Pacific Northwest. In this time zone, earth merges with sea, indigenous people with animals and spirits, and timeless voyages of mythic proportions are undertaken.
Bill Reid's Haida Heritage
The Haida, (sometimes spelled Hydah), are an indigenous people of the Pacific Northwest Coast from Haida Gwaii in northern British Columbia, Canada. They've occupied this archipelago for more than 17,000 years.
Like other people of the Pacific Northwest, their heritage is intimately tied to the land and the sea. Of the 150 islands in this archipelago, the largest are Graham Island in the north and Moresby Island in the south. Vancouver lies well to the southeast across the Hecate Strait. Alaska, where the Haida have resided for over 200 years, lies to the north.
Bill Reid was a renown Canadian historian, writer, master goldsmith, carver, and sculptor, and son of a Haida mother and Scottish father. It was his Haida heritage that would eventually lead him to become one of Canada's greatest artists.
Bill Reid possessed many skills. His communication skills fostered connection and understanding. His gold and silver smithing created spectacular jewelry with a strong Haida influence. And his sculpting skills would lead to a number of magnificent bronzes reflecting his Haida heritage.
He is perhaps best known for his most public bronze, the Spirit of Haida Gwaii. Two casts were made: The Spirit of Haida Gwaii, the Black Canoe resides in the Canadian embassy in Washington DC and The Spirit of Haida Gwaii, the Jade Canoe, is in the Vancouver International Airport.
Other pieces of his work can be seen at The Bill Reid Gallery of Northwest Coastal Art. This gallery is a national and human treasure, showcasing the pride and exceptional richness of Pacific Northwest history.
Much like the Carriers of the Canoe in the Suquamish Museum in Washington, The Spirit of Haida Gwaii melds a diverse group of mythical creatures that tie land, sea and humanity together in a voyage across time.
In the canoe, the Raven holds the steering oar. The Raven is the trickster of Haida mythology, the bringer of change. She is both powerful and flighty. As a steersman, will her guidance bring stability or (mis)adventure?
Mouse Woman, under Raven's tail, provides a strong moral compass as she strives for balance between earth and her creatures.
Grizzly bear, stares at Raven. The bear represents freedom and understanding, family and stability. He brings comfort and companionship to the others.
Bear Mother, grizzly's human wife, gave birth to twin bear cubs creating a human-bear bond. Legend has it that she was the daughter of a prominent tribesman. Her two cubs, Good Bear and Bad Bear are distinguished by the direction in which their ears point.
Dogfish Woman is a transforming figure. From virtualmuseum.ca:
"Dogfish Woman is another powerful figure in the pantheon of beings of the sea. The dogfish is a small variety of shark that inhabits the waters of Haida Gwaii. Dogfish Woman is a crest belonging to many of the Haida clans, and is related to a story of a woman ancestor who could transform herself into a dogfish. It is in this form that she enters into a whole other realm of experience, the undersea world."
Other figures such as Eagle, Frog and Wolf also inhabit the boat, each bringing their mythological strengths and weaknesses to the voyage. In the middle is the human Shaman who holds a staff carved with images of Seabear, Raven, and Killer Whale.
The sculpture is 20 ft long, almost 13 ft from the base to the top of the Shaman's staff, and weighs nearly 11,000 pounds.
Bill Reid's Haida Gwaii is a bronze of unbelievable complexity, both in execution and in its story. For in the story of this sculpture, lies the story of its people. And, indeed, of indigenous people everywhere. The museum has an extraordinarily moving video that explores the various elements of this bronze on the second floor mezzanine . It is mesmerizing. If you go, do not walk by these films, tucked quietly alongside the beautifully sculpted handrail. Be sure to stop and be drawn in by the richness of this transcendent tale.
The Bill Reid Gallery of Northwest Coastal Art holds so many wonderful surprises, ranging from jewelry based on Haida Gwaii tradition, to another magnificent bronze-Mythic Messengers- mounted high above the ground floor gallery. (These pictures don't begin to do justice to the extraordinary artwork in this museum).
According to Bill Reid:
"this work was inspired by a device often used by Haida artists, an exchange of tongues, whereby power was communicated from one mythic creature to another. At a deeper level, the power of these old forms, born of a mythological past, reinterpreted through new materials and techniques, in a contemporary setting, can still speak to us across time, space, and enormous cultural differences."
Using these mythic creatures, the bronze tells five stories:
The Bear Family: Mother, Prince and their two cubs
Nanasimget, his wife, and her Killer Whale abductor
Wasgo, the Sea Wolf who feasts on three whales a day, joined by the Frog, his spiritual helper
The Dogfish Woman, a female Shaman with great powers
The Eagle Prince
The piece was originally commissioned by Teleglobe Canada and later donated to the museum.
Bill Reid was equally adept in numerous mediums. Here is a sampling of his work from the museum:
This gallery is a  showcase of the exceptional richness of Pacific Northwest history through Bill Reids eyes and talents. If you only go to one museum in Vancouver, I highly recommend this one, for its exploration of the past, the incredible quality of Bill Reid's works and contributions, and just for fun. It is a stunning gallery to visit and to share.
On Bill Reid:
On the collected works:
The Vancouver Art Gallery: Impressionist Exhibit
Impressionists weren't shrouded in myth. At least not when they started out. If anything these visionary renegades were aggressively shunned by the traditional art world. But their vision would provide to be a pivot point for the history of art, bridging from the traditional portrait painters to the modernity of contemporary art.
The Monet exhibit at the Vancouver Museum of Art includes Monet's iconic painting that lent the name Impressionist to the painter's movement. While some of Monet's more familiar art is present, a great deal of darker paintings from his latter days at Giverny, when his eyesight was failing him, are also part of the collection. The exhibit is well worth seeing, but it falls short of the Impressionist show that toured San Fransicso some years back and little can compare with his Paris displays.
One of the most remarkable paintings in this touring collection is the painting that inadvertently provided the name of the Impressionist movement: Impression, Sunrise.
This painting was first shown at the Exhibition of the Impressionists in April 1874. It depicts the port of Le Havre.
The entire collection is accompanied by Stephen Shore's photographic collection that follows the restoration of Giverny. This set of photographs alone is fascinating, as it chronicles the loving restoration of Monet's famous house and gardens. All in all, a great exhibit.
Footnote: My original plan in Vancouver was to focus on the amazing outdoor aspect of this Pacific northwest city. But wildfires in British Columbia, plus a heat wave, created very bad air quality, which necessitated a change in my focus. That plus an lodging misadventure (story to come!).  The vagaries of travel! Stay tuned for more on my #Vancouver adventure.
More Reading on Canada
Vancouver to Whistler
Vancouver Redefined
Back to the Future in Vancouver
Travel Lessons: Oysters and Whatnot
Like This Post? Pin It!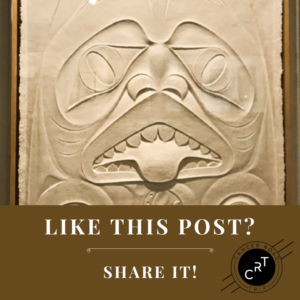 If you're interested in learning more about photography (or cooking or film or any number of topics) check out Masterclass for on-line excellence:
What is #CancerRoadTrip and how did it come to be? Read this post to get the backstory! 
Follow me on Twitter, Pinterest, Instagram, and at Anti-Cancer Club.  Connect with me!  I may need a place or two to stay along the way!