"The winding path to peace is always a worthy one regardless of how many turns it takes."
The twists and turns of life recently have left me exhausted.  I'm out of shape which makes managing everything just that bit more difficult.
I'm out of shape because the last round of chemo (and steroids) destroyed my right hip.  After a not so successful hip replacement surgery nearly two years ago (I am often in daily pain), I can no longer play tennis or ski.  I joke that the back of my car used to haul skis and parachutes (seriously) and other adventure paraphernalia.  Now I have a yoga mat and walking sticks.
I need a vacation.
I haven't had a real vacation since well before cancer invaded my life in 2009. I'm over due for a little R&R, some serious rest and recuperation, some fun. If I'm unencumbered by a house, possessions and family, possibilities open up.
But do I want to be #HomelessWithCancer?  To put my beloved cat–my family!– in another home?
I may have no choice.
I am devastated on many levels; that's obvious. The actions of the tech creeps have radically changed my life trajectory. But I do have a choice in how I respond to these events. Where is the opportunity in this twist of fate? Where is the upside? I have to believe that things happen for a reason and our response dictates where we go. Do we choose a path with higher energy or do we let ourselves be drawn into negative energy, situations and people?
The choice is obvious. If only the outcome were!
More Reading on Choosing A Path:
Namaste
Traveling The Timeline Of Now
July 1995
More Thoughts On The Metaphor Of A Road Trip
Travel Lesson: Oysters and Whatnot
Like this Post? Pin It!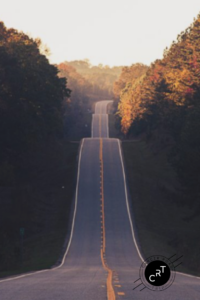 If you're interested in learning more about photography (or cooking or film or any number of topics) check out Masterclass for on-line excellence:
What is #CancerRoadTrip and how did it come to be? Read this post to get the backstory! 
Follow me on Twitter, Pinterest, Instagram, and at Anti-Cancer Club.  Connect with me!  I may need a place or two to stay along the way!