The Botanical Garden in Santa Fe nestles at the foothills of the Sangre de Cristo mountains. It's part of Museum Hill, the wonderful ensemble of art and history collected in the various museums that reside there.
In the desert, flowers are hardy. They need to withstand searing sun and temperature drops of twenty to thirty degrees overnight. And in Santa Fe, they must like life at 7200 feet.
The combination of plants and animal sculptures is a natural, especially in this setting. "Gardens Gone Wild" by Dan Ostermiller is the 7th exhibition presented by the Botanical Garden on Museum Hill since opening in July 2013.
There are numerous gardens within the Santa Fe Botanical Gardens. The garden is actually a collection of orchards, meadows, art and a meeting place aptly named The Gathering Place. Here artists and community groups congregate to share this very special outdoor space.
A bright red bridge leads from the Orchard Gardens to The Gathering Place:
Yoga, Tai Chi, harvest dinners, plant sales and other events make this a natural hub of activity.  And picnic concerts fill The Gathering Place with wine and song in the summer. Maybe a few margaritas too!
One exhibit in the garden showcases plants related to the rich tradition of fibers and weaving; herbs for healing; wood for carving; and crops. The combination of education and inspiration, outdoors, creates a wonderful environment for education as well as celebration.
The Leonara Curtin Wetland Preserve is also part of the botanical gardens in Santa Fe. This is a natural Cienega, or marsh in Spanish. The 35-acre nature preserve was named for Leonara Scott Muse Curtin who arrived from New York in 1889 whose work. Leonara was fascinating with the use of natural herbs for healing. Her work is compiled in  Healing Herbs of the Upper Rio Grande.
This rare natural Cienega, or "marsh" in Spanish, is also open to the public. It is located on the I-25 frontage road, adjacent to El Rancho de las Golondrinas in La Cienega. Check with the Botanical Garden in Santa Fe for more detail.
If You Visit the Botanical Garden in Santa Fe:
Summer is obviously the most desirable time to visit, but there are events going on all year long. If you decide to join the Botanical Gardens membership offers discounts; borrowing privileges at the 2,000 volume Terence S. Tarr Botanical and Horticultural Library which is part of the Botanical Gardens in Santa Fe; and reciprocal admission at over 300 botanical gardens across the country. If you're thinking about adding botanical gardens to your touring agenda, this is well worth doing.
The garden is also available for rental.
Contact them directly at www.SantaFeBotanicalGarden.org.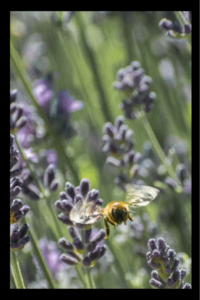 More Reading on Santa Fe and Environs:
Four Museums and a Garden: Visiting Museum Hill in Santa Fe
Winter in a Santa Fe Casita
Santa Fe via Las Vegas, N.M.
Photo Mission: Cold
Photo Mission: Winter at Taos Pueblo
The Art, Culture and Beauty of Santa Fe, N.M.
Ojo Caliente, Wind Chimes and Waters
The Zen of Upaya
Winter Zen in Santa Fe: Upaya and Ojo Caliente
Like This Post? Pin It!
If you're interested in learning more about photography (or cooking or film or any number of topics) check out MasterClass All-Access Pass for on-line excellence.

What is #CancerRoadTrip and how did it come to be? Read this post to get the backstory! 
Follow me on Twitter, Pinterest, Instagram, and at Anti-Cancer Club.  Connect with me!  I may need a place or two to stay along the way!