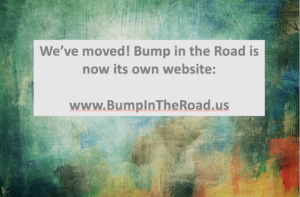 Mark Philpott is our guest on this episode of our new podcast, Bump In The Road.
What is Bump in the Road?
Covid 19 has delayed our CancerRoadTrips, limiting travel and naturally causing some safety concerns. So I decided to travel the world virtually, meeting with and learning about inspiring people.
Bump in the Road is about inspiration. Because everyone hits a bump in the road. What do you do with it?  Be inspired as we explore the ways people experience, navigate and manage the ups and downs and twists and turns in this road trip called life.
About Mark Philpott, Adventurer
Mark Philpott had it all. He was the consummate businessman, traveling the world, enjoying the high life of great hotels, restaurants and events. Until one day, he realized that his world lacked compassion. And so it was time for a new adventure. Mark sold everything and hit the road, ultimately ending up living on a sailboat. And now, he's off to yet another adventure, mentoring youth while pursuing his passion to be on the water.
Join us on our new podcast Bump In The Road for a fascinating talk with a fascinating traveler, adventurer, and philanthropist,  Mark Philpott Founder, CEO, Podcast Host Global Travel Channel and Father of Oska (his dog).
iTunes | GooglePlay | iHeartRadio | Libsyn | Spotify
Follow Bump In The Road on your favorite podcast platform.
More On Bump In The Road
Traveling The World of Inspiration
Bump In The Road: Liz O'Riordan
If you're interested in learning more about photography (or cooking or film or any number of topics) check out MasterClass All-Access Pass for on-line excellence:
This post contains affiliate links and I will be compensated if you make a purchase after clicking on these links.

What is #CancerRoadTrip and how did it come to be? Read this post to get the backstory! 
Follow me on Twitter, Pinterest, Instagram, and at Anti-Cancer Club.  Connect with me!  I may need a place or two to stay along the way!