Stocking stuffers have always been one of my favorite parts of the holiday celebration. Great things can come in small packages, and the thought and ingenuity to make that happen have always been great fun for me.
For my holiday celebration, a new website! I want to profoundly thank everyone who helped with this. The Guides whose generosity and patience are moving CancerRoadTrip forward. And the very talented Josh Woodroffe whose combination of design and tech savvy have made this possible. Not to mention his patience!
Namaste to all.
Stocking Stuffers for Soulful Travelers
While many people are dashing about this time of year, shopping, planning and partying, I tend to be a bit more still. There are a number of social events I'll attend, but I usually use this time of year to reflect and to plan my travels for the New Year.
In my travels, I look for life's lessons and wisdom.  The gifts I've selected are the perfect travel gifts for life's journeys; they take no space and create no weight; they are of daily use.
They are the stuff of thought.
I recently came across Gary Hensel's wonderful book I Am: Two of the Most Powerful Words For What You Put After Them Shapes Your Reality.
"The subconscious mind cannot tell the difference between dreams and reality. Visualize your dreams."
It's a distillation of the wisdom across many disciplines. I find myself smiling, nodding and simply loving this book. What it doesn't have in length, it has in wisdom.  For anyone who sees life as a road trip, and a spiritual one at that, I thoroughly recommend having this book along for the adventure.
A classic that must be read is Paulo Coelho's The Alchemist. If you haven't read this, you need to. This book is about the heart and soul of travel and dreams. While Paulo Coelho is known to many, I have to admit he is relatively new to me. My first introduction actually came through a quote on Twitter:
"If you think adventure is dangerous, try routine. It is lethal."
This has since become one of my all time favorite quotes. The Alchemist is a favorite book in the history of literature. Make it one of yours as well.
The City and The Stars by Arthur C. Clarke is a bit obscure. It was written in the fifties and is perhaps more relevant today than ever. For years this has been my favorite book of all time, and it remains in my top 10. It is prescient. It talks about the homogenization of humanity through technology; about soul; and about adventure. If you're looking for a good read, this is it. The perfect stocking stuffer: a tale of adventure and humanity, written in the past, about the future.
I am perhaps a broken record when it comes to my admiration for the books of Eckhardt Tolle, but The Power Of Now is truly a significant book. Through his own hardships, Tolle comes to see the magic and power of the present moment and how present moment living cures so many ills. Learning to be present, through mediation and discipline, has changed my life. May this stocking influence yours as well.
I first read Hermann Hesse's Siddhartha as a young person, and I've returned to it several times since. It's a story, a metaphor and an adventure about materialism, spirituality and finding oneself. May this book find itself into your stocking.
Rachel Naomi Remen's Kitchen Table Wisdom: Stories That Heal is another book to take along as you tackle life's journeys. She has a humble wisdom that connects with the soul. Through her stories, your soul will connect too.
Travel can be in your head and in your world. May your holiday season find a bit of room for both.
Stocking Stuffers From The Road: More Reading On Life's Adventures
Gratitude: A Habit For All Times
11 Life Lessons Learned From The Road
Traveling The Timeline of Now
Traveling With Cancer: A One Year Anniversary
Scanxiety and Cancer On The Road
Serendipity: Life Lessons From The Road
Thoughts On The Metaphor of a Road Trip
Like This Post? Pin It!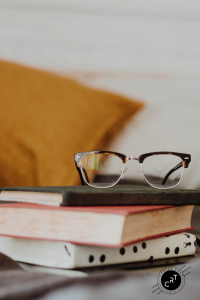 If you're interested in learning more about photography (or cooking or film or any number of topics) check out MasterClass All-Access Pass for on-line excellence:

What is #CancerRoadTrip and how did it come to be? Read this post to get the backstory! 
Follow me on Twitter, Pinterest, Instagram, and at Anti-Cancer Club.  Connect with me!  I may need a place or two to stay along the way!