Traveling with cancer presents its challenges but on this day, I tried to see the opportunity. It was Day One of CancerRoadTrip, one year ago.
My first stop was in Sonoma, one of those places I've enjoyed for more than 20 years. The rolling hills, the ocean, the lines of grapes wandering over the hillsides all come together to create a small piece of heaven on earth. And don't forget the oysters and wine!
Traveling With Cancer: Day One in Sonoma
These pictures are from my first day out on Cancer Road Trip, just about one year ago. My car was packed for four seasons. Winter boots were stashed in the Thule carrier on the car's roof. Summer clothes in a bag in the back.
I didn't know how to use my camera yet. I hadn't had time to consider all the dials, settings and possibilities. It was, for the moment, a task not a companion.
Between cancer and business, fair weather friends were long gone and I found myself traveling with the words of Eric Clapton:
Once I lived the life of a millionaire
Spent all my money, didn't have any care
Took all my friends out for a mighty good time
Bought bootleg liquor, champagne and wine
Then I began to fall so low
Lost all my good friends, had nowhere to go
I get my hands on a dollar again
I'll hang on to it till that old eagle grins
'Cause nobody knows you
When you're down and out
In your pocket, not one penny
And as for friends, you don't have many
When you get back on your feet again
Everybody wants to be your long-lost friend
I said it's strange, without any doubt
Nobody knows you when you're down and out

Perhaps being down and out had its positive side. I could move along, beholding to no one. I stopped at Cornerstone Garden to stretch my back; I had a bowl of wonderful mussels in Sonoma for lunch.
Day One of traveling with cancer was one of adventure, possibility and sadness.
I was still in that in between land of attachment to the events and possessions versus the freedom of the road. Over time, less would become more and the adventure would overshadow the past.
But on Day One of my road trip, nothing was clear. Other than heading to Vashon Island to regroup, I had no idea where I was going to go or what I was going to do. I'd ruled out a lawsuit based on cost and stress.  Half a million dollars for lawyers just wasn't in my budget. Nor was wasting three years of my life on a group of grifters.
It was once again time to start over again.
My travels through Sonoma covered familiar territory. It was wistful and a process of relinquishing all that had been. As I drove through winding roads and vineyards, I remembered driving similar passages with Whiskey Oscar in tow. I remembered parties at vineyards and weekends with friends.
I remembered being without cancer.
And I remember an unforgettable night, in Sonoma, when I received a message that they had misdiagnosed my cancer.
After months of research, I had applied for a clinical trial at Stanford. It was a vaccine trial, where an individualized vaccine was created and placed into your body. The research made sense to me; it wasn't chemo; I wanted to try it as a first line offense.
I was sitting at a table at a lovely event in Sonoma, enjoying great food and wine. A phone call came in, but I was too slow to pick up. Instead, I retrieved the message:
Stanford rejected you.
Their biopsy results show you have a different type of cancer. 
Call the office on Monday.
I just stared at my phone. A deep, dark pit of doubt and fear opened and threatened to engulf me. It would be a feeling I'd become familiar with as I navigated life with cancer.
The rejection of the clinical trail was devastating. I'd carefully constructed a safety net of data and information to guide me through what lay ahead. I'd researched clinical trials; talked to researchers and doctors; made what I thought was an informed decision.
And it was all for nought.
I was back at the beginning again with no knowledge, no plan, and perhaps no future.
I went through the rest of the three day weekend smiling, chatting, eating and drinking. But it was an out of body experience as the months of research, hope and effort went down the drain. And I still didn't know what the diagnosis would be on Monday.
As I drive through Sonoma I think about all of this. I think about the comfort that my wonderful bedroom and the wind chimes just outside the window gave me through the various rounds of chemo. I think that it is all gone and I don't know what to do.
Difficult roads lead to beautiful destinations.
Other than just go forward.
In those early days of travel, I was living on an edge of an abyss. Above was life. Below– I didn't know and I didn't want to look too closely. I was sure the stress would manifest itself in a re-emergence of cancer, just as it had before.
After the Rituxan (my personal drug from hell and my first unsuccessful offense against the cancer), the 6 infusions of RCVP (a chemo cocktail used to treat non-Hodgkins lymphoma) every three weeks bought me some time.
But the cancer soon came raging back. A tumor wrapped around my aorta was a source of concern. Another at the base of my skull. And tumors too numerous to count throughout my body.
And now, on the road, traveling with cancer, and quite homeless for the moment, I just didn't want to go there again, yet I was sure that was where I was heading.
When you can't change the direction the wind, adjust your sails.
–H. Jackson Brown, Jr.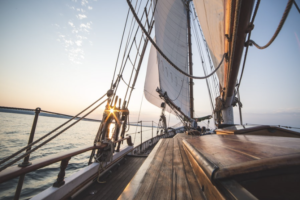 So I battened down the hatches and I drove.
Driving, for me, is simultaneously an act of engagement and disengagement. I drive. The terrain in Sonoma is such that one wears the road, particularly driving a manual transmission. I concentrated on what was immediately ahead. And I entered that wonderful space of now, where nothing exists except the moment.
So started CancerRoadTrip.
Oysters and wine. Trepidation and joy. Not necessarily in that order. A walk on the coast; a visit to beautiful gardens. And a winding road into the country towards an unknown destination.
I find solace and wisdom in metaphor. And on Day One of CancerRoadTrip, traveling with cancer, disappointment and doubt, I definitely needed some solace.
One's destination is never a place but a new way of seeing things. –Henry Miller
Life isn't always easy. There are times when all we know is shattered and unrecognizable and the only option is to somehow move ahead. I'm grateful I was able to trust in the journey, although I had many doubts along the way. But it is paying off, in new places, new experiences and in new perspectives.
And goodness knows I always love a bit of adventure!
My wind chimes may be packed away; my possessions in boxes; but traveling with cancer I find comfort in the words of my ancestors:
May the road rise to meet you.
May the wind always be at your back.
May the sun shine warm upon your face.
May the rains fall soft upon your fields.
And until we meet again may the Lord hold you in the palm of His hand.
Happy Anniversary, CancerRoadTrip!
More Reading On Traveling With Cancer
SOLD!
Road Trip!
Healdsburg to Vashon
Namaste
Weathering The Storm
Traveling the Timeline of Now
Like this Post? Pin It!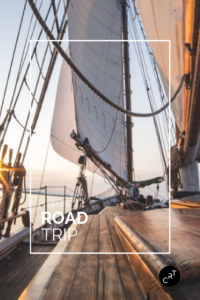 If you're interested in learning more about photography (or cooking or film or any number of topics) check out MasterClass All-Access Pass for on-line excellence:

What is #CancerRoadTrip and how did it come to be? Read this post to get the backstory! 
Follow me on Twitter, Pinterest, Instagram, and at Anti-Cancer Club.  Connect with me!  I may need a place or two to stay along the way!