Electronic retail therapy! In theory, all I need is an internet connection. But in reality, being able to write, film, record, edit and share various social media venues and the website is a bit more complicated.  And if it has much of a digital learning curve, I am a bit cautious because time is tight right now. Escrow closes in one week; the house is in the process of going into a series of storage PODS; and I've thrown out my back making packing very difficult.
So I've reached a compromise where my electronic travel entourage is made of somethings old and somethings new. Things can evolve on the road.
Somethings Old
My MacBook Air
 is perfect as it is. I added an automatic cloud based back up system, and freed up a ton of space on the hard drive. So no new computer purchase required. I moved from Windows to Mac some years ago and I'm glad I did. I still use Excel and Powerpoint (a cloud based version for Mac), but I love my Mac! This current computer is several years old and going strong. I expect to get several more years out of it.
A few years ago, I left my mouse in a hotel in Palo Alto and they refused to ship it back to me. So I went to the Apple store and reluctantly bought this "upscale" mouse. I grumbled. Over priced, I thought. Now I couldn't function without it. It allows me to perform multiple functions quickly and easily. If you're still using a low tech mouse, you may want to check this out
.
Click here for a current price check.
Somethings New
This may be my single best "electronic" purchase EVER. If your back or neck get tired from computer work, GET THIS. It has revolutionized my computer life! It weights almost nothing and collapses into a tiny sack that's easy to take along. Having my computer screen ergonomically adjusted is something I should have done long ago. Don't wait; don't be in pain. This item is a bit pricey, but worth every penny.
Click here  for a current price check.
I have an old 12 GB iPhone6 Plus that would be perfectly fine, except that I'm out of space on it. Video, pictures and apps require storage! It's time to upgrade. The camera in the new iPhone is also very promising.
I'm one of those people that is happy keeping a phone forever. One cell carrier once threatened me with a surcharge for obsolete technology! But those days have changed. I need to stay up to date on technology. So a new phone is a must do, with an automatic upgrade to the newest and latest every two years.
Click here  for a current price check.
These clip on lenses give your iPhone a zoom and a wide angle lens.
The camera in the iPhone 7 Plus is excellent. This is going to be my point and click camera. The lenses simply slip over the camera eye on the phone and voila! A new lens for your iPhone camera. Set up/installation is simple. It can be used for video, time-lapse, panoramas and 360° VR photos.
However, if you have a case for your iPhone, this can be a bit of a hassle in that you need to remove the phone from the case to mount the lens. Olloclip makes a iPhone 7 Plus Case   that gets around this inconvenience and still protects your phone. If you're thinking about getting this to expand your photographic options, buy the Olloclip case, rather than the Apple case.
Click here  for a current price check.
Cinematic video at your fingertips! The Osmo mobile holds the iPhone and allows you to make smooth video. I am happy with this purchase,and I'm still learning to use it, but it's not perfect. The built in video stabilization in the iPhone 7 and in the Osmo sometimes collide, causing a very slight jerking motion as the two battle for stability control. It's subtle. It could also also be attributed to my newbie status or the slow motion filming. It is a common issue based on Google search results.  I'll provide an update on my experiences in the video stabilization battles as I figure it out.
Another option would be to buy Digital Zoom Handheld 4K Camera Osmo
with a built in camera, but this seemed to redundant to me when I already have an iPhone . And expensive. One could also use a tripod with the iPhone for better stability, but this takes away the spontaneity associated with point and click.
Click here
 for a current price check.
DJI Mavic Pro
Yes, a drone.  For fantastic video footage. (Remember, I am a pilot!)
I'll do a separate post on my drone research, but I'm considering  a DJI Mavic Pro. The reviews are excellent; it's lightweight and collapsable; and has excellent features for videography.
Click here
 for a current price check.
My "serious"  camera is a Nikon 5500. Combined with some good photo editing software, I can take both high quality film and video with this. Photography is an ongoing learning curve for me. Nikon even offers an online school.
The 5600 is the newer version, but the differences between the cameras are miniscule. For the added cost, I just didn't see a reason to upgrade to the newest, latest, hottest model.
The 5500 comes with wifi which means I can download pictures directly to my phone. Given that I still do most of my editing on my computer, I tend to just use the port on the side of the camera to connect directly to my Mac. But for social media sharing, this is a great feature.
The only downside to this is that the camera does need some protection which translates into a somewhat bulky case for travel. This is where every ounce and every inch starts to count. I have a standard Nikon carrying case, but I'm on the lookout for sleeker, less bulky options.
Click here for a current price check.
Finally to keep everything organized, I store the various power cords on individual cord clips (left) 
 in a plastic bag, in their own packing cube.  This way, at the end of the day, everything is in one place. I also carry an adapter for different power sources.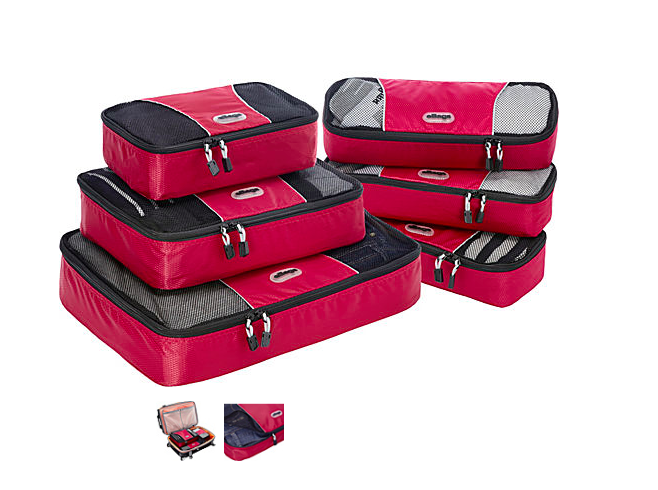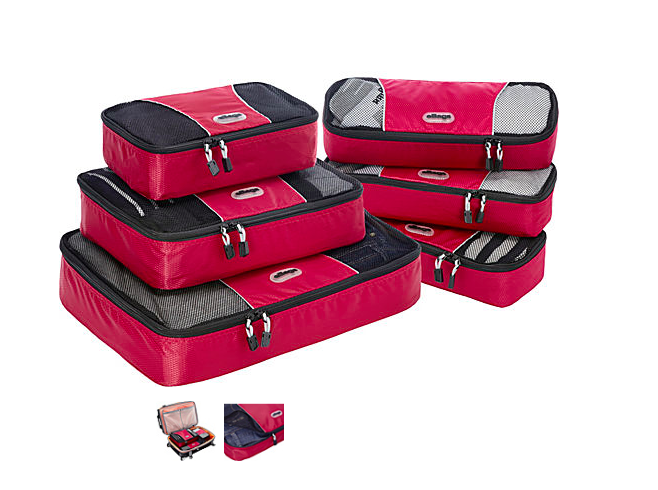 What else goes into a decision to hit the road?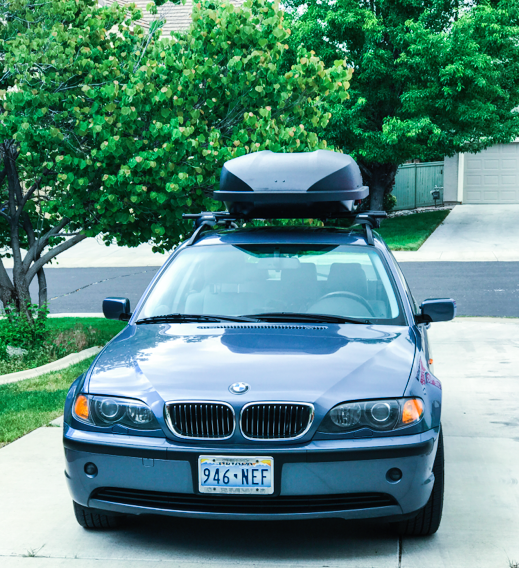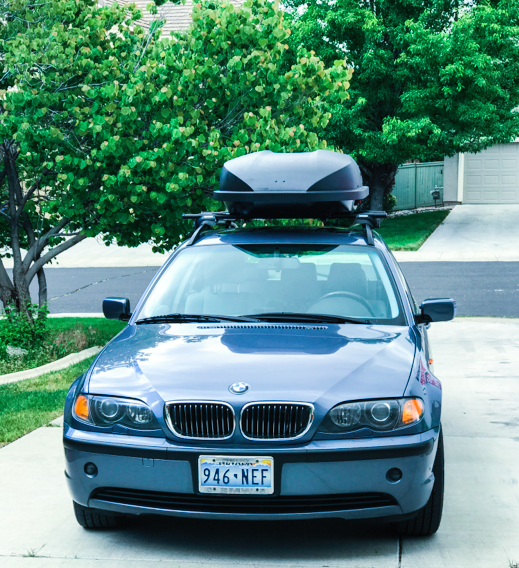 Aside from tuning up my old all wheel drive BMW 325xi wagon (a 2002 with only 114,000 miles on it–my last BMW went over 300,000 miles) and putting a Yakima Cargo Box
on the car, I'm almost ready to roll. Escrow closes in one week.
Travel Retail Therapy
Packing for Long Term Travel: Retail Therapy II
Packing for Long term Travel III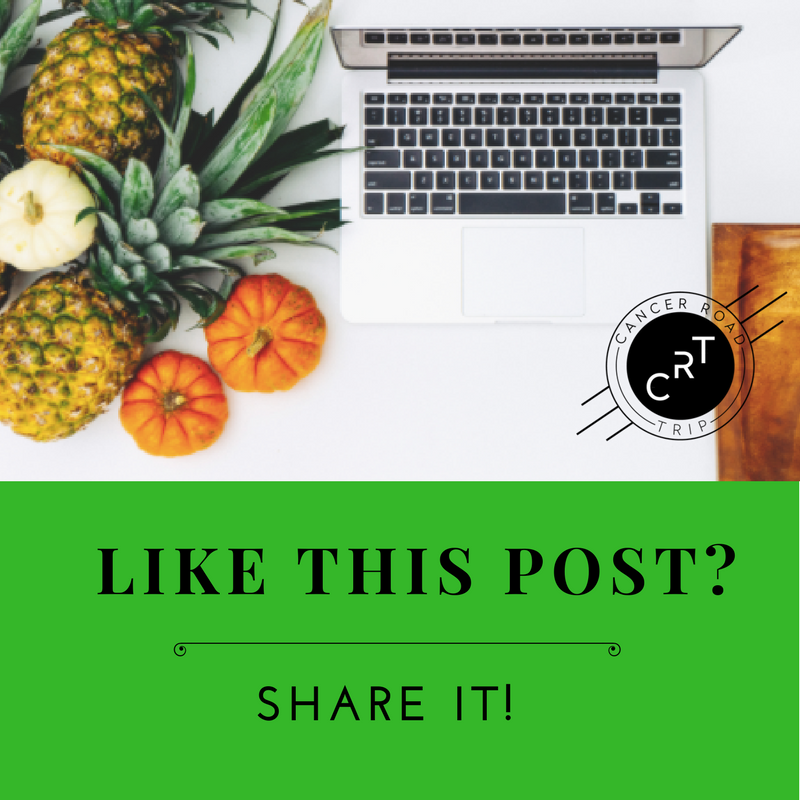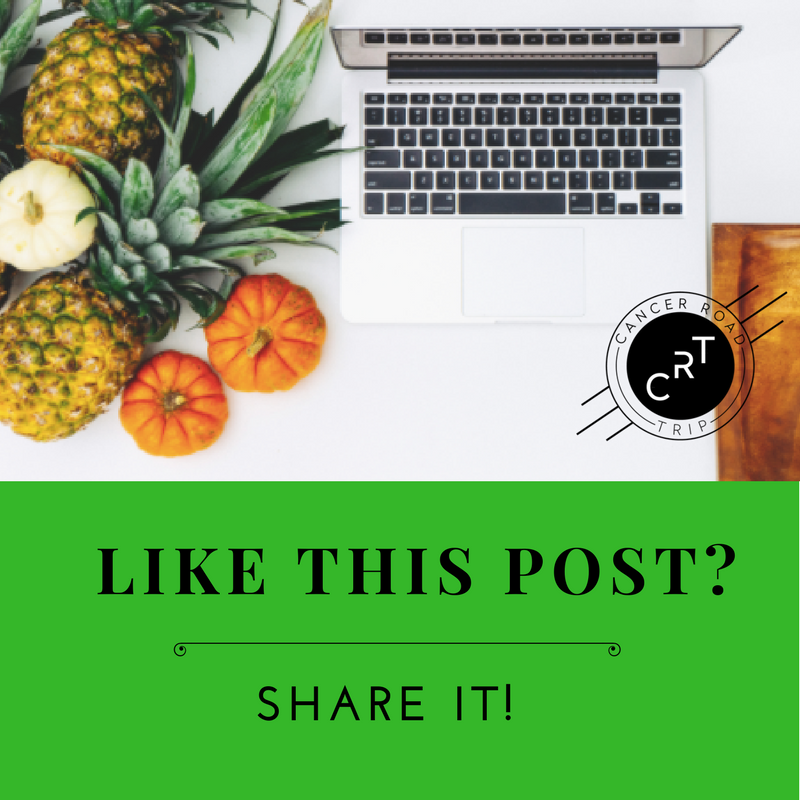 What is #CancerRoadTrip and how did it come to be? Read this post to get the backstory! 
Follow me on Twitter, Pinterest, Instagram, and at Anti-Cancer Club.  Connect with me!  I may need a place or two to stay along the way!