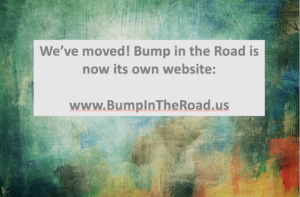 Trekking for Kids (www.trekkingforkids.org) is a story of how one man's bump in the road is changing the lives of many. 
The Story Behind Trekking for Kids
During the Spanish civil war ( 1936-1939 ) Jose and Ana Maria's father, Pepe, grew up as an orphan. In part one of this podcast episode, Jose goes into some detail on the hardship his father faced, his immigration to the US and the remarkable life he created.
Pepe's experiences influenced him greatly. In homage to their father, Jose and his sister Ana Maria created Trekking for Kids. 
Trekking for kids combines outdoor adventure and challenge with social impact. The 15 year old organization has raised over $1 million to benefit orphans around the world.
Each trek challenges the participants mentally, physically and emotionally.  Each trekker covers their expenses and commit to raising at least $1,500 to benefit a local orphanage. Supplies are purchased and shipped.
At the end of the trek, the climbers build, paint, provide supplies and generally change the directions of the lives they touch. And all this was inspired by Jose's father's experience as an orphan during the Spanish civil war.
Bump In The Road: An Interview with Jose Montero
iTunes | GooglePlay | iHeartRadio | Libsyn | Spotify
Jose Montero and Trekking for Kids Part One
Jose Montero and Trekking for Kids Part Two
This two part interview first talks about the inspiration behind Trekking For Kids and the bump in the road that set Jose and Ana Maria on this path.
Part Two, released in this post, goes into depth on Jose's inspirational trips as he talks about summiting Kilimanjaro without a guide,  giving back to a local Tanzania orphanage, and the very special Peruvian orphanage for the blind.
Both will move and inspire you. Happy listening!
Enjoy Bump In The Road? Click here to help us grow by leaving a review on Apple!
Then Click on "Listen" On Apple Podcasts To Get To The Review Page
More From Bump In The Road
You can listen to Bump In The Road on all the major podcast platforms.
New to podcasting? How to listen:
This post will tell you how to add Bump In The Road to your podcast favorites.
Past Posts on Bump In The Road
Traveling The World of Inspiration
Bump In The Road: Liz O'Riordan
Bump In The Road: Mark Philpott
Bump In The Road: Deirdre Breakinridge
Like This Post? Pin It!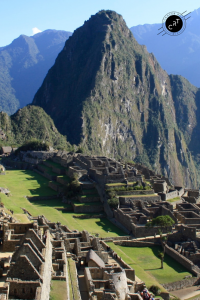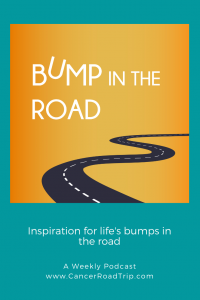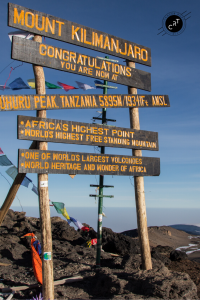 If you're interested in learning more about photography (or cooking or film or any number of topics) check out MasterClass All-Access Pass for on-line excellence:
This post contains affiliate links and I will be compensated if you make a purchase after clicking on these links.

What is #CancerRoadTrip and how did it come to be? Read this post to get the backstory! 
Follow me on Twitter, Pinterest, Instagram, and at Anti-Cancer Club.  Connect with me!  I may need a place or two to stay along the way!