While a trip to Tanzania conjures up images of the Serengeti, some practical tasks like visas and vaccinations are needed to take on the adventure. This is an overview of my experience in getting ready for an upcoming photo safari trip.
The trip is with Nikon Ambassador Kristi Odom. Her photographs have a depth of emotion and character seldom found. I am incredibly lucky to be spending 9 days traveling and studying with her. In addition, my learning will continue throughout the year via Skype sessions. The opportunity to learn to see and to photograph with someone of this calibre is a once in a lifetime opportunity. Count me in!
Beryl Markham's stories of Africa have captivated me for years. And with a photo safari planned for the end of September into October, the Dark Continent beckons.
This is a quote from West WithThe Night that has stuck with me for several decades now:
"Africa is mystic; it is wild; it is a sweltering inferno; it is a photographer's paradise, a hunter's Valhalla, an escapist's Utopia. It is what you will, and it withstands all interpretations. It is the last vestige of a dead world or the cradle of a shiny new one. To a lot of people, as to myself, it is just 'home'."
– Beryl Markham
But before I can set foot in this mystic land, certain modern day tasks need attention first.
Visas and Vaccinations for Tanzania
Visas and vaccinations are a fairly common part of travel. For Tanzania, a host of inoculations are suggested. My forays into figuring out the requirements are chronicled in this post. While my trip is to Tanzania, the methodology I will be giving you can be used for any country.
Visas for Tanzania
If you google Tanzania visa you'll get a host of official looking websites. They all want to sell you their services to get you a visa. A visa for a US citizen costs $100. Most services charge $179 to submit the application.
Instead, go directly to the country's embassy site and order your own e-visa. You'll need an image of your current passport, a passport quality head shot, copies of your travel arrangements, and the ability to reduce the size of some of the documents they request in order to meet their limitations on file sizes for uploading. (For Mac, simply open your file in preview; go to Tools>Adjust Size and resize the file.) One item of note: if it says to upload a jpeg file, be sure it actually is a jpeg (not a jpg file).
The Tanzania embassy site provides step by step instructions and is actually simpler to use than the numerous visa-for-hire sites that charge an additional fee. My visa was approved within a week and emailed to me.
The official Tanzania site is comprehensive. They cover everything from travel insurance for extreme sports to plastics restrictions and required vaccinations. Go directly to https://tanzaniaembassy-us.org for current information on your travel questions.
Vaccinations for Tanzania
The other site to check out is the CDC.gov. Between this and the Tanzania site, you'll have the information you need.
For my vaccinations, I used Passport Health, a concierge service that caters to medical travel needs anywhere in the world. I honestly did not check their prices versus visiting my own doctor. He is usually backlogged, and I was concerned that he probably didn't keep things like typhoid vaccines on hand.
Instead, using Passport Health, I was able to get an appointment quickly. This matters. Depending on the vaccinations you require, you may need to have 2 or even three inoculations. Plan ahead more than a month before your departure to be sure you can get everything done.
I also appreciated the fact that the nurse was knowledgeable about the various vaccines needed for my trip. Traveling solo, I appreciate an extra set of eyes to be sure I'm not missing anything.
Additional Medications for a Tanzania Safari
Malaria pills are essential (and they are not cheap!). Passport Health was able to phone a prescription directly to a local pharmacy for me. I also got a prescription for Ciprofloxacin (diarrhea).
My medical packing list includes:
Bug repellent with DEET (30% concentration). While I dread the idea of these chemicals on my skin, the risk of an infectious bite of some sort is far worse. DEET it is. I'm also going to be experimenting with some natural oils such as lavender, tea tree oil and spearmint to ward off mosquitoes.
Sunblock/Moisturizer + Sunblock: Check the ewg.org website for the healthiest recommendations for sun related products.
Benadryl /Tea Tree Oil for bug bites: I do not react well to bites and the Benadryl Gel is a must have. Tea tree oil is also going with me. It is a combination  insect repellent; it has antiseptic qualities; and wound healing attributes.
You may also want to pack a general first aid kit, or at least the key elements of one.
Travel Insurance
Don't leave home without it for a major trip.
But do read the fine print.
The basic Delta travel insurance provides protection against the cost of your trip and gives you the ability to make changes in your travel plans. It also offers fairly basic compensation for late flights and lost luggage. It's not comprehensive, but it is adequate. Allianz, a well regarded travel insurance company, provides the Delta service.
In addition to the basic insurance offered by the airline, any number of companies offer varying levels of comprehensive travel insurance for about 10% of the cost of the trip. For a trip to Africa, you're looking at some pretty hefty premiums. Think hard about what you really need in an emergency. I'm personally usually willing to self insure against little things. In my mind, insurance sales (somewhat like vaccination sales) are partially based on fear. Just be aware of that as you make the decisions that are right for you and your trip.
The Tanzania Embassy offers a summary of recommended travel insurance policies via Reviews.com. You can also do your own homework. I for one simply want to cover this base in the unlikely event of something catastrophic happening. Since I'm not doing any extreme sports these days, my needs are simple. And I am an optimist. I generally regard any bumps in the road as a new adventure.
And I'm ready for Africa!
General Reading on Africa
The romance of the African continent has found its way into literature for decades. Africa spells adventure and adventure (whenever possible) should include some aviation. Some of my African favorites:
Out of Africa by Isak Dinesen
"I once had a farm in Africa." With that simple statement an adventure unfolds. Either in book or movie form, this is a breathtaking story of the continent.
While the movie scene below  is in Kenya, it's one of my favorite scenes from the entire movie:
West With The Night by Beryl Markham
One of my favorite books of all time. Buy it; read it; you'll understand why!
Straight On Til Morning
This biography of Beryl Markham is just as good as her own book. If a bit of African adventure Bristish colonial style spins your wheels, this is a great read.

More Posts on Africa
Safari Clothes: Packing for Safari
An African Photo Safari: Photo Equipment Packing List
An African Safari With A Nikon Ambassador
Like This Post? Pin It!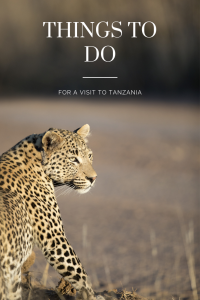 If you're interested in learning more about photography (or cooking or film or any number of topics) check out MasterClass All-Access Pass for on-line excellence:

What is #CancerRoadTrip and how did it come to be? Read this post to get the backstory! 
Follow me on Twitter, Pinterest, Instagram, and at Anti-Cancer Club.  Connect with me!  I may need a place or two to stay along the way!