Boldness be my friend.  -William Shakespeare
Day 1: Healdsburg to Ashland
North from Healdsburg, across 195 to Route 5 North is a spectacular drive. It is a drive where you wear your car, through steep turns, and narrow, tightly winding roads over high hills with no shoulder for safety.
There are more direct routes, but I am not in a hurry to leave this part of the world, although I am ready to get on my way. I consider taking the coastal route, a stunning but slower trip, but I've been there, done that. I want to get to Vashon, rest, walk, and explore. The stress since September has been enormous, and I know that I need to set a side some time to simply take care of myself.
Healdsburg to Ashland is about 400 miles, give or take, depending upon your route. My route isn't the most expeditious, but it's fun driving and spectacular scenery. I dodge small rockslides, downshift through undulating roads with no shoulder, and generally avoid other drivers. The payoff is a spectacular view as I crest the hills and overlook Clear Lake.
Clear Lake is located north of Calistoga and has started to produce some good cooler climate vineyards of its own. It's the largest natural fresh water lake in the state (Tahoe is larger, but is located across both California and Nevada) wth 68 square miles of surface water and it's estimated to be possibly the oldest lake in North America at 2.5 million years old. It's a mecca for summertime water sports, recreation and fishing. And for the expansion of the wine industry just to the south.
From Clear Lake, Route 20 heads east and feeds into I-5 North. I-5 is a typical interstate, but it traverses some amazing geography. From the relative flatlands in central California to the rolling country further north,
As I head north, it starts to rain at Shasta Lake. The lake is a popular spot to rent a houseboat and fish, play and cruise the waters. Once again, if outdoor activities are your thing, this is a great destination.
As I-5 winds north, the terrain becomes even more hilly and spectacular, even in the drizzle. This is the Siskiyou Mountain Range which feeds into the Rogue River (the river was featured in the film The River Wild), known for its Class III and one Class IV rapids. It teams with wildlife, ranging from  bald eagles, osprey, bear, deer, various types of salmon and much more. The summit crests at 4,310 feet.  And just to the north  in the midst of all this wilderness, an oasis of civilization appears in Ashland at just under 2,000 feet above sea level. The altitude variances give one a sense of how spectacular this scenery is.
Ashland is home to the Oregon Shakespeare Festival and Southern Oregon University. Gold discoveries fostered settlement in the area, and the resulting development of mills and support industries helped the area grow. In 1887, rail joined Ashland to San Francisco. In 1935, under the direction of  Angus L. Bowmer the Oregon Shakespeare Festival was founded. It has become an award-winning and internationally known regional theater company that today hosts a variety of theatre productions.
Alas, on this Sunday, there are no evening shows! I had hoped to catch Julius Caesar, but no such luck. I settle into my room and set out for a walk. It's after 4pm, and I am starved. I am too early for a dinner, so I look for other options as I cruise the streets of Ashland.  Ostras! Tapas and Bottle Shop catches my eye, and I make note. I'll come back here in just a bit.
The bar is already full, and I take a seat at the last remaining spot on the end. I like to eat at a bar. It's both personal and impersonal; this service is usually great, and the food is often a bit less pricey. Plus it offers the opportunity to chat with others.
A couple about my age sits next to me and we start talking. I learn that the gentleman that owns this restaurant is an Olympic Gold Medal Winner (!) who also travels the world coaching white water competitive kayaking.
The owner joins the conversation and we all trade stories. I tell them about CancerRoadTrip and we immediately start sharing tales of cancer in our families and among our friends. This may sound depressing, but it's not. I actually find that most of us want to talk about these things, but we seldom do. Given the chance, it's a catharsis and a bond between strangers. It's all about life and how we manage the difficulties, as well as the triumphs.
Our conversation ranges across a variety of topics. To travel. To wine country tales. My companions at the bar live in Grass Valley, CA and like me, have been in and out of CA wine country for many years. I share my thoughts about living in the Russian River Valley for a month or two off season, and they enthusiastically chime in with ideas.
The bartender interrupts with some specials, including some tempura fried Brussels sprouts. Relatively healthy road food! For $5, a massive bowl of tiny little sprouts appear. I'll only eat part, but it's a good dose of cruciferous greens on the road. I also order some mussels, simply steamed in garlic, parsley and wine.
Healthy road food needn't be too difficult. All the food may not always be organic; you may have to allow for a bit of flour or dairy (as little as possible!); but there are healthy choices to be made. And I find eating at the bar often allows me to graze and select an assortment of reasonable, good food.
After dinner, I walk a bit. I'm tired. Driving the back country of northern California is fun, but it also demands concentration. I'm interested in an early evening, and an early start the next day to Portland, my next stop. I'd like to arrive in time to spend a few hours in the city.
Day 2: Ashland to Portland
Ashland to Portland is about 350 miles. It's an easy highway drive. The drizzle continues, on and off. The road gains more traffic as Portland nears.
Portland is a town I'd like to spend more time in. This trip it is just an overnight stop. Thanks to excellent navigation from Google (more on navigation in a later post), I easily find the hotel I'd booked the night before. It's downtown which I hope will give me an opportunity to explore a bit. I realize that there are many different aspects to this city, and I'll have a limited chance to see them on this stopover.
I settle into the hotel and set off on a quest for some seafood. (This unrelenting theme of food in my life and this blog comes from a childhood of fantastic food. My father had an extensive wine cellar and European trips often centered around wineries, and Michelin restaurants, many of them 2 and three stars. It became a game to try to guess how these magical dishes were created. In time, over the years, this fed into my own cooking and culinary curiosity.)
Downtown Portland is home to many homeless. In my walk around town, I encounter numerous people on the sidewalk and on park benches. One seemingly crazy woman walking ahead of me is accosting people in her path. I slow down and let her move on. Across the way, another homeless person lies on the bench, watching. Homelessness is apparently a serious issue, even a crisis according to local government.
It's too bad that this makes such an impression. Portland, I know, is an interesting city with many aspects to it. I won't have the time to explore more on this trip. I'm on a mission to the north.
As evening falls, I realize I probably want to find a place to eat. A nearby seafood restaurant Ringside Fish House got good reviews, and with a little digging, I also found that Monday night was Dollar Oyster Night. Bar food again, this time raw oysters, steamed mussels and a kale salad. All for about $15. Looking ahead, I know I'll be visiting farmers markets and cooking, and that will bring down my average price for food. So for tonight, I indulge and enjoy.
Day 3: Portland to Vashon
Portland to Vashon is just under 160 miles. It's early morning, and leaving Portland I watch the long line of commuters heading into the city. Thankfully I am traveling against the commute.
This last stretch is an easy drive. It drizzles, but as Tacoma approaches, the sky opens and the sun streams through. It is a beautiful afternoon.
I take a side excursion to Trader Joe's. I'm not sure what the story is on the island with regard to food (or prices) and I want to arrive with some basics in tow.
With the car loaded with some fresh veggies and food, it's Vashon ho! That, of course, includes a ferry ride!
Ferries aren't glamorous; they are working ships that provide a bridge to otherwise inaccessible land forms. Relying on a ferry  to provide connection with another land mass takes one back in time. No bridges, no direct roadways. The ferry tethers the island life to the mainland and so called civilization.
Yet getting away from civilization is what Vashon Island is all about. It's a rural island, cut off from the bustle of the mainland. Many people are retired; some commute into the terminal in West Seattle, accessed from the north end of the island.
Rush hour on Vashon occurs every time a ferry arrives and disgorges her cargo. A line of cars courses through the main thorough fare. Then it ends. Life is back to island quiet.
For me, Vashon Island is a welcomed stopping point on #CancerRoadTrip. My friends are leaving for Greece and they have left me their house as a way station for my travels. For this, I'm deeply grateful. I need some time to rest and to plan. I need some time to focus on my health once again, after so many months of stress and uncertainty.
Vashon Island is the largest island in Puget sound, about 37 square miles. I enter the island from the south on the  Point Defiance-Tahlequah ferry. There is only one main north-south road and I follow it to the north end of the island. Along the way, I see deer; rolling, heavily wooded country side; and signs for the occasional winery. The main town is a block or two in either direction, and has a Thriftway with anything one might need or desire.
I pass through town and find my friends' Vashon Island home which nestles on a hillside. In the distance one can see the mainland, and between the lush landscape, downtown Seattle appears.
Last night, my first night on Vashon, I slept like I haven't slept in many, many months. It is quiet on the island. Except for the Seattle nightscape in the distance, softened through a bit of moisture hanging in the evening air, it is dark and it is restful.
More Reading on Vashon and Environs
What To Do On Vashon Island
Seattle Farmers Markets: Picking Your Berry Favorites
Oyster Quest
Whidbey Island
The Charm of Port Townsend
Like This Post? Pin It!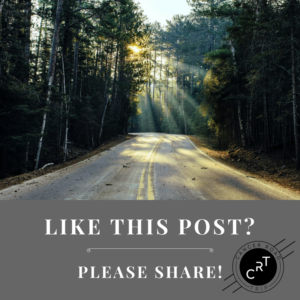 If you're interested in learning more about photography (or cooking or film or any number of topics) check out Masterclass for on-line excellence:
What is #CancerRoadTrip and how did it come to be? Read this post to get the backstory! 
Follow me on Twitter, Pinterest, Instagram, and at Anti-Cancer Club.  Connect with me!  I may need a place or two to stay along the way!