South to Whidbey Island via Skagit Valley
Nestled in Puget Sound, north of Seattle, is Whidbey Island. I have heard wonderful things about this island and something draws me to it. I've learned to pay attention to these intuitions, even if I don't always understand them.
I reserve an Airbnb, and after my last experience, I keep my expectations low. It's late in the season, and I suspect that whatever is left isn't up to snuff. But whatever happens, it's ok. My goal is simply to experience this island. And I'm only here three nights. I just need a place to sleep and shower, and here on an island in the Puget Sound, the temperature should be comfortable.
En route to Whidbey, I leave Route 5 South for the rolling country of coastal Skagit Valley and for Ox, Washington. Why this small town? Because just north of it, on the water, is Samish and in Samish is the Taylor Shellfish oyster farm where you can shuck your own oysters seaside. Actually, its estuary side, because oysters need tidelands and time to grow.
The history of Taylor's dates back to 1895, when Washington's Legislature passed the Bush Act and the Callow Act, both of which allowed for sale of tidelands into private ownership. This private ownership of the tidelands, which is unique to Washington, is the foundation of the state's very successful shellfish industry and provided the launch point for  Taylor's to grow to be the largest oyster raising company in North America, with hatcheries and nurseries in Hawaii, California, Vancouver and a pearl farm in Asia.
Different oysters grow in different conditions, at different depths, but the basic process is the same. Three to four week old larvae settle onto suitable materials ("cultch") such as old oyster shells. Here they will grow to maturity. They may be suspended in the water, placed on the floor of the water, or  in floating nets where they are shaken (not stirred). It all depends on the oyster. The entire process takes up to three years before they are ready to go to market.
On this perfect summer day at waters edge as I watch the workers nurture and harvest oysters, I am reminded that most of the year is damp, drizzly and grey. Paraphrasing Frank Perdue, "It takes a tough man to raise a tender oyster". I order a dozen assorted oysters.
I am hopelessly un-mechanical and it rapidly became evident that I'll maim either myself or perhaps those around me my own shucking oysters. So Taylors also offers a shucking service. (Thank you!)
I settle into a seat at an outdoor wooden picnic bar overlooking the tidelands.  The man who brings my oysters  starts to chat and tells me the history of this operation and the process of raising oysters. I'm stunned at the work involved, and the two to three years needed to raise a single oyster. All of a sudden $2-$3 an oyster isn't sounding so expensive.
The man continues his story. He is retired and this is his fun job. If it ceases to be fun, he will cease to work. But he's been doing this for nearly a decade and there doesn't seem to be any retirement in sight.
I think this would be an amazing retirement job. People from all over; a bit of conversation; undoubtedly good deals on the freshest of fish. And of course oysters. Under these conditions, I'd learn to shuck my own!
Taylor's is  a very laid back locale. The road to the farm is a one lane offshoot of the main road. It descends to sea level, parallels some train tracks, then ends at the oyster operation. No need to dress. Just come hungry!
In addition to oysters, mussels, crab and other seafood is also sold, depending on availability. Get here early for the best selection.
***
The countryside is Pacific Northwest beautiful. Mountains in the background (on a clear day); lots of land and crops; and goats.
Goats? Yes, at Gothberg Farms. Forty acres of farmland in the Skagit Valley produces farmstead goat cheeses. From their website:
"You can taste the essence of our Valley: the sea breezes, the grasses, & the surrounding farm activities."
And it's true. The cheese has a freshness and lightness that is remarkable. The yogurt is dense; it needs to be scooped out as if it were ice cream, frozen hard. But in spite of the denseness, it is so fresh and clean on the palate. I'm a goat milk yogurt fan, and this blew me away. Similarly the chèvre is dense and while it has that traditional tang I so adore, it's subtle. The incredible quality of the milk shines through in each and every bite, of each and every product. As owner Rhonda Gothberg points out, the goats only get the best. She's had a grain blend customized for their diet; they have beautiful pastures to roam; and the utmost care is taken in crafting their milk into cheese.
In addition to the soft cheese and yogurt, the farm produces an array of hard cheeses as well–cheddar, dill havarti and more. Some are aged for several years-you  may have to request these. The rest are simply placed in an outdoor refrigerator, under a metal canopy adjacent to the barn, and it's self serve. Just jot down what you're taking, tally it up, and self pay.
***
Whidbey Island
The afternoon is waning and Whidbey Island is not far away. The drive becomes somewhat less scenic as I get on 20 west toward Fidalgo, as gas stations and small shops appear roadside.  Refineries just up the road seem the antithesis of the rural splendor I'd expected.
Then I turn south on 20 towards Deception Pass and that first impression is gone. Winding roads sweep through deep forest and open to the bridge at Deception Pass. I stop. A young man is flying a DJMavicPro drone, just like the one I plan to buy. We chat.
"It's easy to fly", he reassures me. "Watch."
He hits the home command. The drone is out of sight, but the compact flying machine settles itself perfectly onto a small landing zone where it had taken off from.
"Can I pick it up?" I ask. I'm curious about both the weight and bulk.
It's so light. The arms and propellers  fold and it's small enough I could put it in my purse. This is definitely on the wish list. But for me to include drone footage in the blog, I need a commercial drone rating. And it occurs to me that some insurance might not be a bad idea either.
It's getting to be late afternoon, and I'd like to check in and get the lay of the land a bit before darkness falls.  The Airbnb is not far from here. I head off to see what I've gotten myself into this time.
At the intersection, Google instructs me to turn. I note an RV park. At least it's not a trailer park, I think. The countryside is beautiful, so as long as the place is reasonably tolerable, I'll be fine.
Maybe more than fine.
Because this time, it's absolute
Nirvana
A small blackboard welcomes me by name and flowers decorate the entrance. The guest house is separate from the main house and accessed through a windowed door marked "cottage".
The door opens to the smell of jasmine climbing a trellis and a small private deck that overlooks the water. Seats with throw pillows and the sound of gentle chimes moving with the breeze welcome me. The room has a small frig (for my goat cheese yogurt!) and food area, a nice bed, and a small table where I can write. And, of course, wifi.
The sunset the first evening on Whidbey Island was repeated again and again, with slightly different hues and cloud formations. Mornings could be clear or a bit foggy. Either way, the location was spectacular. As were my hosts.
Jeff and Margi are a bit older than I am. For years, they raised apples on their land east of the Cascades. And they had an apple distribution business. Until one day, Meryl Streep declared on a network TV show that all the produce coming from that valley was tainted (it wasn't) and consuming the apples would poison you (it wouldn't).  But their business tanked and they found themselves facing paying back nearly a million dollars in loans, with no business to back it. They managed to pay back the loans and with a strong entrepreneurial spirit, went on to a variety of different businesses.
My hosts were nothing short of wonderful. The first evening they took me out to show me the best trailheads; the walk to the former ferry landing; and other landmarks that would make my stay so much easier by knowing the lay of the land. In addition they had great island restaurant and touring recommendations.
Whidbey Island, Anacortes to Coupeville
The following day dawns cloudy. It's a good day to do an island tour I decide. So I set off first for Anacortes, then south towards Langley on a Whidbey Island tour.
Whidbey is about 60 miles long, which provides for diversity without being too large to navigate. Anacortes is actually on Fandalgo Island just to the north, and is a great base for reaching the San Juans, as well as for whale watching. The town has a
well restored downtown with plenty of shops and restaurants. One, recommended by my hosts, was GereDeli. I had breakfast (a wonderful artichoke quiche) and got a vegetarian sandwich for lunch to go. Both were terrific.
Whidbey Island has numerous towns and neighborhoods. Oak Harbor is the main town for the Naval Air Station Base which is located on the island. Depending on your location, the flight pattern may be part of your Whidbey experience. The occasional flyovers in the pattern didn't bother me. On the contrary, I wanted to watch the touch and goes!
I had pictured Oak Harbor rather differently; more quaint perhaps. It's more of a charming but practical center for the military stationed on the island. Which means good supermarkets and other support industries, as well as restaurants and a weekly farmers market.
South of Oak Harbor is Coupeville, located in Ebey's Landing National Historical Reserve which harbors this historic area. Interestingly the Reserve is an unusual combination of federal, state and private property, administered by a local trust that was started 1978.
In addition to the downtown historic district, Fort Casey and Fort Ebey Parks are also included in this trust. Ebey was established as a coastal defense port during World War II.  Fort Casey dates back to the late 1800's when it was established as a part of a trio of defense fortifications, to guard the Puget Sound entry.
Coupeville was welcoming from the start. The man in the tourist information shop was happy to share some "must do's" on the island. And just across the way is the museum.  The man at the desk shared his life knowledge as well. And what a remarkable set of stories he had to tell.
What struck me so strongly was the incredible cultural loss we are facing as the World War II vets leave us. This is a generation that sacrificed and prospered as their generation rolled through the population. These are men of their times; who experienced personal risk and reward; who have given the rest of us such a precious cultural legacy.  The knowledge that lives in this generation is priceless. How do we preserve it, for ourselves, and for our children and grand children?
"Those who don't know history are doomed to repeat it."- Edmund Burke
"You should write a book, or do a blog," I said to the museum man. "Your life is an amazing story; your children and grandchildren will really want to have those stories."
"I'd have to go back to Germany, go to the top of a mountain, to get into the right mindset to do that," he replied thoughtfully, thinking back over decades of personal history that intertwined with that of the world. Thinking of his wartime experiences that started him off on a most remarkable life path. After the war he pursued a career in technology that took his to many interesting places with many prominent people. It's the story of a lifetime, and of a life well lived, and I hope he writes it down for his grandchildren. It's a precious, priceless legacy.
Coupeville is rich in history and resources. And Penn Cove mussels which grows and distributes mussels, clams and 27 varieties of Pacific Oysters!
***
Langley, Whidbey Island
Like all of the Puget Sound, Whidbey's earliest settlers were native people who depended upon the rich regional resources for their survival and livelihood. Vancouver and subsequent explorers opened the area to the west. Today, Whidbey is being populated by retirees, Seattle commuters and urban refugees, particularly on the south end of the island where the mainland is an easy ferry ride away.
Langley is a town on the south end of the island overlooking the Sarasota Passage that sports urban quality art galleries in a beautiful island setting. Again, it is the kindness of the people that  strikes me. A woman in an art gallery takes the time to chat and talk about life on the island. She tells me about a woman who moved here from Napa and points me to a small development of cottages at the edge of town to get a sense of island life. Another talks to me about her health and her decision to become a functional medicine coach. Everyone has a story.
Plus wonderful art galleries, restaurants, and more line the street. If I had more time here, I'd like to stay a while and get a  sense of this lovely town on the southern tip of Whidbey Island.
Here are a few pictures. Follow me on my Instagram account (@CanncerRoadTrip) where many more will be posted.
***
Whidbey Island, Deception Pass
Deception Pass was named "Deception" because the land it appeared to be a peninsula, not an island, and finding the straight was at first difficult. In addition, varying depths made for eddies and funky currents, neither of which assisted in the early navigation and mapping of the island.
Today two bridges span the Juan de la Fuca Straight, both of which are on the National Historic Register. My hosts have recommended a boat trip through the straight and into the sea for views of the passage as well as wildlife. This is my mission this morning: to get on the water.
The tour, by Deception Pass Tours, can be booked online, or at a small roadside on the east side of Route 20.  The boat leaves from the dock at Deception Pass State Park, just down from the Airbnb where I'm stayng. Captain Brett is a U.S. Coast Guard certified captain and he guides the tour in an Island Whaler which offers 360 degree views.
Wildlife, ranging from porpoises and seals to the occasional whale are pretty typical. A massive eagles nest hangs in the fork of a tree en route through the passage. Here are a few of the views I enjoyed during the tour:
And a few of my favorite photos of Whidbey Island, where I will most certainly be returning:
I have to say that I'm totally taken by Whidbey Island. I'm tempted to come back during the winter when it's grey and raining to see how I feel about it under those conditions. Because this is a place that resonates with my soul. From the fresh open air to the stunning sunsets, Whidbey is special. But most of all it's been the friendliness of the people that have really turned my head. But then again, in a setting like this, perhaps the world can slow a bit, enough for people to take the time to chat and visit and care. My thanks to everyone on the island whose kindness and care made this a very special visit.
Follow @CancerRoadTrip on Instagram for many more pictures!
More Reading on The Pacific Northwest
 
Healdsburg to Vashon
What To Do On Vashon Island
Puget Sound, Seattle and Vashon Adventures: Round I
Seattle Farmers Markets: Picking Your Berry Favorites
What to do on Vashon Island?
Oyster Quest
Like This Post? Pin It!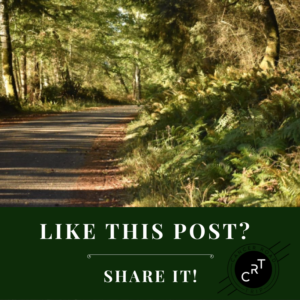 If you're interested in learning more about photography (or cooking or film or any number of topics) check out Masterclass for on-line excellence:
What is #CancerRoadTrip and how did it come to be? Read this post to get the backstory! 
Follow me on Twitter, Pinterest, Instagram, and at Anti-Cancer Club.  Connect with me!  I may need a place or two to stay along the way!