This year, it's Mardi Gras from afar. I'll be joining some friends at an Asian bistro to celebrate, and I suspect I'll be doing without any étouffée.
From étouffée to King Cakes, Mardi Gras is a celebration for the senses. For weeks, parades, street fests, music, food and camaraderie reign.
Many things bind people with this holiday and one of them is the King Cake. The history is a bit foggy (too many hurricanes?) but the origins are decidedly French. The cake is believed to have come from France in 1870. And from there, the rest is history.
The history of the King Cake meanders a bit, rather like the Mississippi itself, and over the years it's taken a variety of forms. But at heart, it is a rich cake/pastry concoction decorated with the royal colors of purple (Justice), green (Faith) and gold (Power). Buried somewhere in the cake is a small plastic baby. He/she who gets the piece with the baby becomes King for the day and must host then next party and provide the King Cake.
So it goes, and the good times roll.
Over the years the cakes have gotten more elaborate and creative. But my personal favorite is brioche based. I can still taste the rich brioche from my favorite New Orleans bakery uptown, where butter and bliss meet in cake form.
Beyond King Cake, New Orleans offers all its usual foods. And it's the incredible combination of foods and food sources, ethnicities and flavors that I find endlessly fascinating.
Consider gumbo. It starts with the careful development of a dark roux (butter/oil and flour cooked to mahogany perfection, and never burned).
After the roux comes a vegetable base with any combination of foods.
African okra might be cooked into the gumbo to lend its stickiness to thicken the stew. Or Indian file may provide a thickening agent to pull the dish together.
Then there may be some Cajun sausage, Spanish peppers, oysters, shrimp and whatever other seafood strikes ones fancy. Crawfish. Chicken. Duck. What's your pleasure?
And then it's all served over Chinese white rice, with hot French bread.
It's a world tour de culinary force in a simple bowl.
The history of food is always fascinating and some of my favorite cuisines are an amalgam of different cultures, times and ingredients. One of the things I admire about New Orleans cooking is how they've kept alive the classics, while continuing to evolve the food for more modern tastes. History hasn't stifled innovation. To the contrary, the melting pot history has encouraged ever new takes on the regional culinary dialect.
So on this day, Fat Tuesday, when all of New Orleans, eats, drinks and rocks and rolls, I will (in such typical American fashion) raise my glass and nod to this noble tradition. As I enjoy the pan-Asian flavors (think a combination of Chinese, Thai and whatnot) at Jinja here in Santa Fe.
More Reading on New Orleans
These posts are from the YOLO (You Only Live Once) section of the blog. They are some old excerpts from a not yet finished book (Adventures By Sailplane) and trace the curious set of events that led to my becoming a pilot. And it all started, in its own strange way, in New Orleans.
And from a more recent visit to New Orleans:
Let The Good Times Roll In New Orleans
New Orleans Photo Gallery (Complete with music!)
Like This Post? Pin It!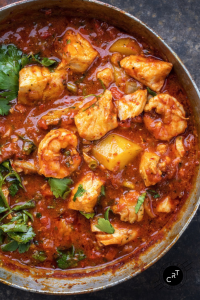 If you're interested in learning more about photography (or cooking or film or any number of topics) check out MasterClass All-Access Pass for on-line excellence:

What is #CancerRoadTrip and how did it come to be? Read this post to get the backstory! 
Follow me on Twitter, Pinterest, Instagram, and at Anti-Cancer Club.  Connect with me!  I may need a place or two to stay along the way!