Truchas is a small town that one might overlook. It's well off the beaten path and it hasn't changed much since I first visited in the mid 90's.  The Main Street is now paved and the Old Road to Taos has been usurped by highway near Santa Fe. But the stunning mountains and houses speckled across the high hills at their base are pretty much the same.
I try to remember how I came to find Truchas twenty some years ago.
I believe I was just exploring.
The High Road To Taos was far too seductive a road name for me to ignore. So I followed it. And at a bend in the road, an unpaved dirt street passed through a small village. It was that unpaved road that led me to the adobe home of Barbara McCauley and Alvaro Cardona-Hine. Here art, philosophy and an international perspective on the history of humanity merge, as Alvaro explains:
The small gallery, a tiny adobe building on the property, and a separate studio farther back on the property, held many paintings. Alvaro held classes in the studio where he taught many young artists, and the work of one took my breath away. It was as if someone had, somehow, put into form all my doubts and questions at that period of my life, on canvas:
The painting had a profound impact on me. It touched my soul, and I simply had to have it.
It was by a young artist Nancy Orenstone, who has since opened her own gallery with her husband, artist and writer Pierre Delattre, in Taos. Nancy is drawn to landscapes, yet it is her use of figures in some of her paintings that I find most intriguing. Pierre says of Nancy's work:
Nancy Ortenstone's art evokes the ambiguity between change and constancy, between natural forms—skies, oceans, landscapes—in their observed transformations, and the ageless, timeless white-light source from which they have emerged and to which they will return.
…How best to describe this white-light stillness that underlies the flux and flow of color in her paintings? Collectors have often said that they never grow tired of her art. One couple called her painting "an inexhaustible experience."  Why is that?
Because, it seems to me, that her paintings are not fixed images in space or time; they belong to the ageless and the timeless; they evoke a process of continuous change. This mystical relationship between the source of all created beings and its most beautiful manifestations is at the heart of her work.
And so it was, in the studio, buying Nancy's painting, that I got to talking to Barbara and Alvaro at the Cardona-Hine Gallery.
I'd go on to house sit for them and for their bulldog, Tess. Tess snored horribly (as bulldogs sometimes do) but we became great friends. I have a soft spot for bull dogs and Tess was a doll of a dog. We walked everyday, into the forest at the end of town where towering trees shed their needles on the forest floor. At night, we'd look across the Rio Grande valley to the twinkling lights of Los Alamos, far away on the hill.
Truchas in 1995 was a bit rough around the edges (it still is, which is part of its charm). My first night housesitting, there was a knock at the door. I went to the door and opened it.
And there stood a man with a very large knife.
I looked at him.
And he looked right back at me.
In silence.
For what seemed like an eternity.
I stood frozen, not sure what to do; not sure what was happening. What had I gotten myself into? I remembered Alvaro saying "we trust people" before he left. Why did those words suddenly come to mind?
The man at the door looked at me. He looked at Tess.
And then he smiled.
"Here," he said, offering me the very large knife, handle end towards me. "I wanted to return this."
I think I thanked him.
***
It's been some years now, but I recently met up with Barbara again. Alvaro passed away some years ago. Not much has changed, except for a beautiful, spacious new gallery addition that allows many of the larger paintings to be properly displayed. The studio has been converted to a small AirBnB. There is a new bulldog. And there is a new road, this time paved, but potted with plenty of potholes to retain that certain authentic je ne sais quoi that is rural New Mexico.
Fall in Truchas is simply stunning. The craggy mountains, the groves of golden aspen, and the small town come together in a breathtaking panorama. It was here that Milagro Bean Field Wars was filmed many years ago. The town is nearly identical to the one portrayed in the 1988  film. Except of course. that Main Street is now paved.
Here are some outtakes from my trip to Truchas:
If you go to Truchas…
It's a beautiful drive to Chimayo, then up the hill to Truchas.
Chimayo is a world renown sanctuary, with a reputation as a healing site. It's often referred to as the  "Lourdes of America", referencing the famous French religious site.
Local families have continued the Spanish Colonial weaving traditions. You can visit the shops of the Ortega and Trujillo families and browse their beautiful creations.
Chimayo is also famous for its heirloom chile, Capsicum annuum "Chimayo", a chile that embodies both sweet and hot, which you can sample from the various vendors in town and at the James Beard award winning restaurant, Rancho de Chimayo.
Rancho de Chimayo was awarded the James Beard Foundation America's Classics Award in 2016 for their attention to the history and rich culture of New Mexican food.
If you're looking for authentic, pass on the cooking classes and tourist places in Santa Fe, and head to Chimayo where the foods of tradition continue today.
Just up the hill, Truchas has numerous small art galleries. A tour each fall opens the galleries to the public and it's a fun way to visit this village and enjoy some local art. From there, back to Santa Fe is about an hour. Up the road, the High Road to Taos, of course lies magical, mystical Taos.
More On Truchas and Chimayo and Environs
Chimayo is worth a visit on its own. The church, the grounds and the town are world famous. Walking about, however, one might develop a bit of an appetite. Do head up the road, around the bend and enjoy lunch at Rancho de Chimayo.
If a personal visit isn't in the cards, and should you get a hankering for some good New Mexican food, here are some items to help you recreate some of  the culinary legacies of the  Land of Enchantment:
Situated just 30 miles north of Santa Fe off the High Road to Taos, the highly acclaimed Rancho de Chimayo Restaurant has been serving traditional New Mexican cuisine in a beautiful setting for half a century. The atmosphere at this traditional Spanish hacienda, surrounded by mountains, is rivaled only by the fine, native cooking served in the grand early tradition by generations of the Jaramillo family. In 1991 the restaurant published a modest paperback cookbook for their silver anniversary. Twenty-five years and 50,000 copies later comes this beautiful new edition, just in time for the 50th anniversary celebrations. All recipes are completely revised and updated, with more than twenty delectable new dishes added. As an extra bonus, the book also features charming archival images as well as stunning full-color food and location photography, making this a beautiful keepsake of a special place as well as a mealtime companion to turn to again and again.
If your preferences go to red chile, here is one option.
And of course, if your preferences are green:
Or if  you're like me and simply cannot make up your mind, go for both, AKA Christmas style.
More Reading
Santa Fe via Food Tour New Mexico (And an extended conversation on the red vs. green chile debate)
Santa Fe Tequila Tasting at the Inn of the Anasazi
Warming Up To Restaurant Week In Santa Fe
Photo Mission: Winter at Taos Pueblo
Fall Color New Mexico
Like This Post? Pin It!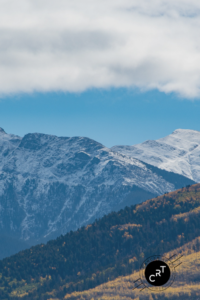 If you're interested in learning more about photography (or cooking or film or any number of topics) check out MasterClass All-Access Pass for on-line excellence:

What is #CancerRoadTrip and how did it come to be? Read this post to get the backstory! 
Follow me on Twitter, Pinterest, Instagram, and at Anti-Cancer Club.  Connect with me!  I may need a place or two to stay along the way!