Time for a New Mexico Road Trip!
New Mexico can be hot in the summer. Santa Fe's elevation of 7,200 feet creates a comfortable climate. But just an hour south, the temperature will climb ten degrees and more.
I've been waiting months for the weather to cool enough to head south. Finally, fall! Time for a short New Mexico road trip: Three days on the road, starting with Route 285 South to Route 54 South to Carrizozo.
Here's the 3 day route:
Carrizozo is en route to Almagordo, which will be my base for White Sands, a place I've wanted to visit for some time.
And from Almagordo, to Old Town Mesilla and then to Bosque del Apache. (Visiting Hatch and Truth or Consequences along the way). Then back to Santa Fe.
I'll be returning to Bosque del Apache in November for the The Festival of the Cranes, a  celebration of photography and nature with tens of thousands of migrating birds. World renown photographers will be teaching classes and all the major camera and lens manufacturers will be there as well. Stay tuned for that!
Here's the first leg of this trip, to Carrizozo.
New Mexico Road Trip: The Road To Carrizozo
Route 285 is a pleasant drive. It's a great two lane road, in better condition than many "larger" highways. It cuts through the country, and in turn, through numerous small towns, many of which are partially abandoned.
Duran is one such town. Not officially a ghost town, it has about 35 residents. Like many New Mexican towns, its livelihood was determined by access to the major transportation routes. The El Paso & Northeastern Railroad created jobs servicing the rail line and transportation for area ranchers. At it's peak, nearly 300 people lived here.
But the railroad moved its operations to Carrizozo, Route 25 was built further west and over time, the residents of Duran moved on.
And then one comes to  Carrizozo.
On this road trip, it was time for lunch.
The dining options in Carrizozo are limited. Everything is a bit run down, seedy even. The possibilities for a decent lunch looked dim.
I've long ago given up on the typical on-line restaurant reviews. Many are bought and skewed; some are even true. But I've come to rely more on my own instincts. I wander, read menus, sniff the air, talk to locals and generally try to assess the likelihood of a good meal. This day, I simply look for the restaurant with the most cars in its parking lot.
Hands down, it was Four Winds Restaurant.
Decision made.
The interior did not look promising. A long counter with a window through which the food was passed from the kitchen to the dining room. Probably a good thing that I couldn't see into the kitchen.
The menu was a smattering of Americana. Burgers to burritos. I decided to give the Chile Rellenos a go. My travel buddy opted for the Posole. I was hungry and whatever emerged would simply have to do.
Service was a bit slow. The Chile Rellenos finally arrived. The food was mounded on a plate, not too artfully.
I'd requested both red and green chile on the side.
It looked like too much. Too much cheese; too much batter; too few vegetables, spilling off the plate in a careless manner.
Not to mention too many calories.
I have a saying about some of my own home cooking:
"Looks aren't everything."
And that certainly applied here. Because when I cut into the Chile Rellenos, I cut through a textured, perfectly fried corn meal crust and hot, molten cheese that readily oozed onto the plate. I couldn't quite believe my first bite; so I had another. And another.
Crunch, goo and a bit of heat.
It was simply delicious.
And obviously homemade.
My travel buddy had a similar encounter, with an incredible Posole. Posole ("hominy") is a traditional Mexican soup with as many variations as there are cooks. Generally it is a slow simmered combination of hominy, meat and spice.
And this Posole rocked. Layers of rich chile flavor, pork and posole so perfect that it had to be someone's grandmothers recipe.
And it was.
I have to wonder if this lunch is a fluke, or if the food is always this good.
Another road trip to Carrizozo is definitely in order.
***
New Mexico Road Trip: Carrizozo
Carrizozo started as a railroad town in the early 1900's. The railroad, once the lifeblood of the town, no longer stops at Carrizozo. But today, many of the old buildings are being restored and a growing Arts District is emerging. Historic 12th Street is the focus of this renaissance.
One of the must sees is the Tularosa Basin Gallery of Photography which is devoted exclusively to photography of New Mexico. The gallery hosts an exclusive exhibition of the Winners of the 17th Annual New Mexico Magazine Photography Contest. These photos are simply spectacular. Visit the gallery's website for hours and availability.
And here is a brief look at the road to Carrizozo:
Next Up:
More Santa Fe Based Road Trips
Timeless Truchas
Photographing Chaco Canyon
Autumn in Taos
Inside TheGeorgia O'Keeffe House in Abiquiu
The Not So Quintessential Ghost Ranch
Like This Post? Pin It!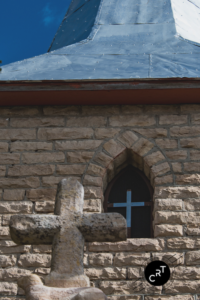 If you're interested in learning more about photography (or cooking or film or any number of topics) check out MasterClass All-Access Pass for on-line excellence: