Lake Manyara beckons as our Tanzania photo safari begins.
The vehicle is stocked; our camera equipment ready; and the dusty road blows by. Lake Manyara is not too long a drive. It's just 126 km from Arusha, about an hour and a half.
This particular road is paved and passes groups of houses here and there. Don't let this lead you to false expectations. Dusty two lane washboard roads with no amenities in sight are the norm.
We breezed through regular police checkpoints along the route, undoubtedly due to our tourist status.
And that day, on my Tanznaia photo safari, I started my habit that I called my drive-bys.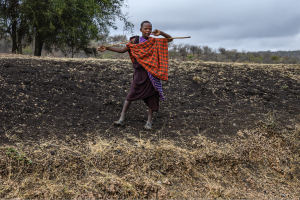 There were so many interesting people and sites along the road. But our mission was wildlife photography, not local culture. So I set my camera on a high shutter speed, and hoped I'd capture some images of life along the way.
Lake Manyara National Park is a wildlife refuge in western Tanzania and the seventh largest lake in the country. The origin of its name is uncertain. The Maasai word emanyara refers to the enclosure around a home, which is mimicked in nature by a 600 meter rift escarpment that surrounds the Lake. Or perhaps the Mbugwe word manyero which refers to a place where animals drink water is the source of the name.
Baboons, flamingos and tree climbing lions in habit the area, as well as hundreds of other species. It's a perfect introduction to a Tanzania photo safari.

More Reading on a Tanzania Photo Safari 
Photo Gallery: Elephant Love in the Serengeti
An African Photo Safari With A Nikon Ambassador
Safari Clothes: Packing for Safari
An African Photo Safari: Photo Equipment Packing List
Visas and Vaccinations for Tanzania
Like This Post? Pin It!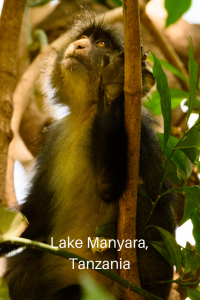 If you're interested in learning more about photography (or cooking or film or any number of topics) check out MasterClass All-Access Pass for on-line excellence:

What is #CancerRoadTrip and how did it come to be? Read this post to get the backstory! 
Follow me on Twitter, Pinterest, Instagram, and at Anti-Cancer Club.  Connect with me!  I may need a place or two to stay along the way!