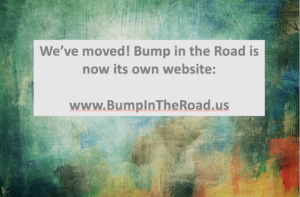 Kandis Draw lives in Chicago, is a classically trained pianist and a lover of philanthropy. She is a member of the Aids Foundation of Chicago Associate Board, Gilda's Club Chicago Associate Board, and is an active member on the National Ovarian Cancer Coalition (NOCC) Illinois Chapter, and the Curvicality Advisory Board, which is an online magazine which focuses on lifestyle, fashion, fitness and inspiration, all while promoting positive body imagery for plus-size women.  She has written articles for NOCC National, Splash magazine, and recently published in Cancer Wellness Magazine. She was also featured on Ignite Hope, and Tina's Wish. 
Kandis Draw has worn many hats: daughter, writer, volunteer. When her mother was diagnosed with ovarian cancer, she also became a caregiver. With two young siblings, ages 5 and 9, at home, Kandis stepped up, taking care of her mother as she went through cancer treatments, as well as raising her brother and sister and keeping some degree of normalcy in the house.
"It taught me a lot about life and how quickly things can change."
Caregiving is a lonely role, especially for a young, single woman. A normal life is no more. No more job; no more days out with friends; no more carefree times. One of the lessons to come out of Kandis' experience is to reach out for help and connect with others, sooner rather than later. 
Kandis Draw on Bump In The Road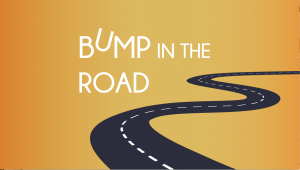 iTunes | GooglePlay | iHeartRadio | Libsyn | Spotify
Enjoy Bump In The Road? Click here to help us grow by leaving a review on Apple!
Then Click on "Listen" On Apple Podcasts To Get To The Review Page
More Bump In The Road Episodes
Traveling The World of Inspiration
Bump In The Road: Liz O'Riordan
Bump In The Road: Mark Philpott
Bump In The Road: Deirdre Breakinridge
Jose Montero and Trekking For Kids  (Part One)
Jose Montero and Trekking For Kids (Part Two)
Traumatic Brain Injury and Re-Learning How To Learn
Bump In The Road: Bernie Siegel, MD Part I
Bump In The Road: Bernie Siegel, MD Part II
Barbara Bentree: Film, Corona and A Bit of Jazz
Cynthia Toussaint on Life, Healing and Helping Others
If you're interested in learning more about photography (or cooking or film or any number of topics) check out MasterClass All-Access Pass for on-line excellence:
This post contains affiliate links and I will be compensated if you make a purchase after clicking on these links.

What is #CancerRoadTrip and how did it come to be? Read this post to get the backstory! 
Follow me on Twitter, Pinterest, Instagram, and at Anti-Cancer Club.  Connect with me!  I may need a place or two to stay along the way!