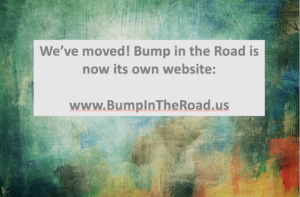 Art Estopinan and his wife Olga welcomed a baby boy into their world. Arturo, Jr. looked like any other sweet infant. He laughed, he cried, he grew. But it soon became apparent that something wasn't right.
After much trial and error, Art Jr. would be diagnosed with TK2 or mitochondrial DNA depletion syndrome, which causes progressive muscle weakness. Motor skills such as standing, walking, eating, talking, vision and breathing can be effected. Research at Columbia University MedicalCenter was the first glimmer of hope for the family.
The impact of this rare disease diagnosis has changed their lives. Olga stopped working to become a full time mom and caregiver to her son. The family sold their home to move closer to doctors at Johns Hopkins who, in coordination with Columbia in New York, provided medical care to Art Jr.
But the Estopinans found that they were not alone. Other cases of TK2 were being diagnosed and their family became connected with others around the world, looking for answers to an incurable childhood disease. 
If you'd like to support the Estopinan's efforts to shed light on TK2, information on giving to Columbia Medical Center can be found here.
Art Estopinan on Love, Hope and TK2 on This Week's Bump In The Road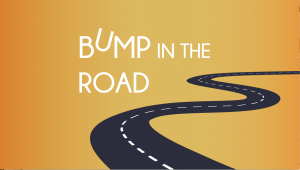 iTunes | GooglePlay | iHeartRadio | Libsyn | Spotify
Enjoy Bump In The Road? Click here to help us grow by leaving a review on Apple!
Then Click on "Listen" and on Ratings and Reviews
Thank you for listening!
More Bump In The Road Episodes
Traveling The World of Inspiration
Bump In The Road: Liz O'Riordan
Bump In The Road: Mark Philpott
Bump In The Road: Deirdre Breakinridge
Jose Montero and Trekking For Kids  (Part One)
Jose Montero and Trekking For Kids (Part Two)
Traumatic Brain Injury and Re-Learning How To Learn
Bump In The Road: Bernie Siegel, MD Part I
Bump In The Road: Bernie Siegel, MD Part II
Barbara Bentree: Film, Corona and A Bit of Jazz
Cynthia Toussaint on Life, Healing and Helping Others
Saving The New Mexico Restaurant Industry
If you're interested in learning more about photography (or cooking or film or any number of topics) check out MasterClass All-Access Pass for on-line excellence:
This post contains affiliate links and I will be compensated if you make a purchase after clicking on these links.