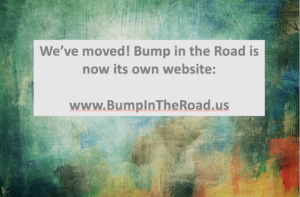 Sean Swarner is a real life inspiration and a walking example of what is possible. 
At the age of 13, Sean's life was irreparably changed when he was diagnosed with Hodgkins lymphoma. He was given 3 months to live.
And then, a year later, a totally unrelated cancer, Askins Sarcoma, was diagnosed. This time he was given 14 days to live.  
"The chances of me surviving both these illnesses is the equivalent of winning the lottery 4 times in a row with the same numbers."
But he miraculously survived and this terrible bump in the road led to some amazing life insights that set him on a path that no one could have anticipated. 
After spending some of his early college and young adult years chasing a range of possibilities from molecular biology and immunology to psychology, he realized he needed to take the time to look deep within to understand his relationship with cancer. School was not his path. He dropped out of a doctoral program to pursue a path that allowed him to use his mind and body together to do something that no one has ever done before: He decided to become the first cancer survivor to climb Everest. On one functional lung.
"I wanted to use Everest as the highest platform on earth to scream hope and give back to the cancer community."
Sean went on to climb the highest peaks in Africa, Europe, South America, Australia, Antarctica, and North America, known as the 7 Summits. And he didn't stop there. Sean went on to compete in Hawaii's Iron Man Competition; he went to the South Pole; and the North Pole.  On his North Pole expedition, he brought a film crew that captured the quest. Here is a trailer from True North: The Sean Swarner Story. The film is available on Amazon:
On this Bump In The Road with Sean Swarner, we talk about the importance of using our mind/body connection  to achieve life goals; about the lessons one learns from Mother Nature; and importance of connecting with your own personal intrinsic motivators. And about Sean leading a CancerRoadTrip to Kilimanjaro. (Sign up below to know when we announce our 2021 trips.)
This is a terrific conversation with applications for everyone's everyday life. Enjoy and be truly inspired!
Bump In The Road: Sean Swarner, Adventurer, Author, and Coach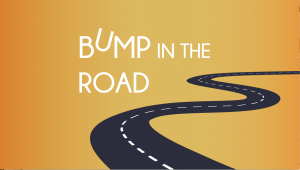 iTunes | GooglePlay | iHeartRadio | Libsyn | Spotify
Enjoy Bump In The Road? Click here to help us grow by leaving a review on Apple!
Then Click on "Listen" and on Ratings and Reviews
Thank you for listening!
More Bump In The Road Episodes
Traveling The World of Inspiration
Bump In The Road: Liz O'Riordan
Bump In The Road: Mark Philpott
Bump In The Road: Deirdre Breakinridge
Jose Montero and Trekking For Kids  (Part One)
Jose Montero and Trekking For Kids (Part Two)
Traumatic Brain Injury and Re-Learning How To Learn
Bump In The Road: Bernie Siegel, MD Part I
Bump In The Road: Bernie Siegel, MD Part II
Barbara Bentree: Film, Corona and A Bit of Jazz
Cynthia Toussaint on Life, Healing and Helping Others
Saving The New Mexico Restaurant Industry
If you're interested in learning more about photography (or cooking or film or any number of topics) check out MasterClass All-Access Pass for on-line excellence:
This post contains affiliate links and I will be compensated if you make a purchase after clicking on these links.

What is #CancerRoadTrip and how did it come to be? Read this post to get the backstory! 
Follow me on Twitter, Pinterest, Instagram, and at Anti-Cancer Club.  Connect with me!  I may need a place or two to stay along the way!