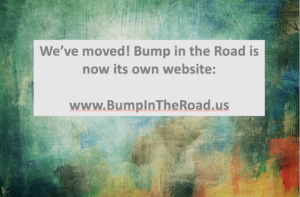 Luis has one of the most amazing career paths I've ever seen. By following his passion and his heart, he's climbed the 7 Summits, been on Oprah and so much more. How did a young child suffering from asthma so severe that he could have been the original "Bubble Boy" transform into a leader in the outdoor industry?
Luis' story is one of passion. Passion for climbing and passion for the outdoors. He  has summited the  "Seven Summits"  32 times, including Mt. Everest six times. From Everest, he has reported for ABC and National Geographic.
He was also the guide for Erik Weihenmayer. Erik is an inspiration to many, particularly in the blind community. Lack of sight didn't mean lack of vision, and together with Luis, they summited Everest.
Luis went on to work for Outward Bound and to be an international mountaineer which in turn eventually led to his position ad the Colorado's first State Director for the Outdoor Recreation Industry, a demanding job that meant balancing environmental, commercial and corporate needs. He also founded Endeavor Consulting which focuses on leadership lesson learned from his various expeditions.
Today he works for VIF Foundation as a Vice President of Government Affairs and Global Impact.
Luis Benitez
This week's Bump in the Road is about challenge and accomplishment, against the backdrop of some of the world's most daunting mountain peaks. I hope you enjoy Luis' incredible story.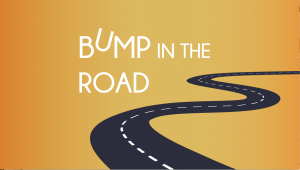 iTunes | GooglePlay | iHeartRadio | Libsyn | Spotify
Enjoy Bump In The Road? Click here to help us grow by leaving a review on Apple!
Then Click on "Listen" and on Ratings and Reviews
Thank you for listening!
A Selection of Bump In The Road Episodes
Traveling The World of Inspiration
Bump In The Road: Liz O'Riordan
Bump In The Road: Mark Philpott
Bump In The Road: Deirdre Breakinridge
Jose Montero and Trekking For Kids  (Part One)
Jose Montero and Trekking For Kids (Part Two)
Traumatic Brain Injury and Re-Learning How To Learn
Bump In The Road: Bernie Siegel, MD Part I
Bump In The Road: Bernie Siegel, MD Part II
Barbara Bentree: Film, Corona and A Bit of Jazz
Cynthia Toussaint on Life, Healing and Helping Others
Saving The New Mexico Restaurant Industry
Art Estopinan: The Hunt For A Cure For A Rare Disease TK2
Donna O'Donnell Figurski: Love, Dedication and Persistence 
David Maginley: Life After Death, An NDE Experience Part I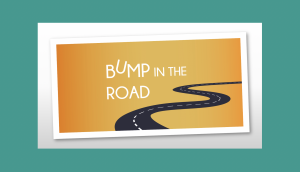 If you're interested in learning more about photography (or cooking or film or any number of topics) check out MasterClass All-Access Pass for on-line excellence:
This post contains affiliate links and I will be compensated if you make a purchase after clicking on these links.

What is #CancerRoadTrip and how did it come to be? Read this post to get the backstory! 
Follow me on Twitter, Pinterest, Instagram, and at Anti-Cancer Club.  Connect with me!  I may need a place or two to stay along the way!