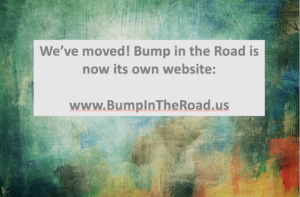 Charles Porter has a story that is filled with love and wisdom. He is a poet, author, actor, trainer, husband, father and so much more. He has lived several lives in his 40 some years, hopefully with many more to come.
Charles Frederick Porter II was born in Oxford England to an English mother and an African American father from Annapolis, Md. Charles received a full athletic scholarship to Duke University. His football coach had a mantra: Never Quit.
But a back injury sidelined Charles' dreams of professional football. So he headed for Hollywood where he was off to a successful career, appearing on popular shows and landing some significant advertising campaigns.
But then, in 2010, he was diagnosed with stage IV Hodgkin's Lymphoma. It was a bump in the road no one could have imagined. His old football mantra became his mantra for life.
#NeverQuit
"Sometimes a bump in the road feels like its knocking you off track, but it knocked me back ON track," says Charles. And life took a very different turn. He wrote poetry and published several books. He married and had two daughters.
"Once I knew nothing is forever, I truly started living."
Then the cancer came back again. Immunotherapy is helping.
My podcast with Charles is wide ranging. And it includes one of his poems:
From Choose Your Path: The Journey to Your Destination lays within you.
I am thankful for the day
Simply because I am
Tattered clothes, tangled hair, nodding out
It could be so much worse
A still around the canals shows two sides of the same coin
I should not forget this
We have all been through so much
Oh you'd be rare to escape life's pain
But pain can fuel life
One day there will be no more
So I must remain thankful
Notes: Walking through life at one point thinking that there was no end. When I was diagnosed with stage four Cancer my compassion and empathy intensified. That is when I truly started to love myself and then I truly started to believe myself. One I knew nothing is forever, I truly started living. Grateful to be alive.
Charles Porter on Bump in the Road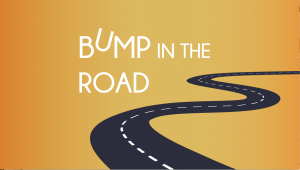 iTunes | GooglePlay | iHeartRadio | Libsyn | Spotify
Enjoy Bump In The Road? Click here to help us grow by leaving a review on Apple!
Then Click on "Listen" and on Ratings and Reviews
Thank you for listening!
A Selection of Bump In The Road Episodes
Traveling The World of Inspiration
Bump In The Road: Liz O'Riordan
Bump In The Road: Mark Philpott
Jose Montero and Trekking For Kids  (Part One)
Jose Montero and Trekking For Kids (Part Two)
Bump In The Road: Bernie Siegel, MD Part I
Bump In The Road: Bernie Siegel, MD Part II
Art Estopinan: The Hunt For A Cure For A Rare Disease TK2
Donna O'Donnell Figurski: Love, Dedication and Persistence 
David Maginley: Life After Death, An NDE Experience Part I
Cameron Auxer: When Bodies Break
Luis Benitez: The Metaphor In The Mountain
Wendy Wagner: Perspectives on Perceptions
Randy Martinez: Leading With Heart and Compassion
Andrea Klunder: Where People and Stories Meet
David duChemin: Great Human and Humanitarian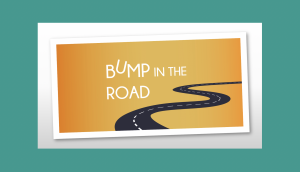 If you're interested in learning more about photography (or cooking or film or any number of topics) check out MasterClass All-Access Pass for on-line excellence:
This post contains affiliate links and I will be compensated if you make a purchase after clicking on these links.

What is #CancerRoadTrip and how did it come to be? Read this post to get the backstory! 
Follow me on Twitter, Pinterest, Instagram, and at Anti-Cancer Club.  Connect with me!  I may need a place or two to stay along the way!