Bump in the Road is moving to a new home! In January, the podcast will move to its own URL: https://BumpInTheRoad.us
The podcast will still be free, and available on all major podcast platforms.
With travel on hold for the foreseeable future, we'll be traveling virtually to explore human resilience and inspiration through story. We have some incredible stories coming up. I hope you'll enjoy them.
To transition to the new website, Bump is taking a holiday for the next week and a half. Then I'll drop you an email and you can join us at the new site.
Have a wonderful holiday. See you in 2021!
You can follow Bump in the Road on all your favorite podcast platforms: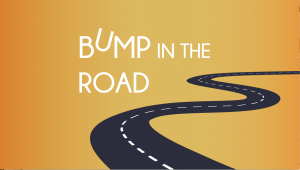 iTunes | GooglePlay | iHeartRadio | Libsyn | Spotify
A Selection of Bump In The Road Episodes
Traveling The World of Inspiration
Bump In The Road: Liz O'Riordan
Bump In The Road: Mark Philpott
Jose Montero and Trekking For Kids  (Part One)
Jose Montero and Trekking For Kids (Part Two)
Bump In The Road: Bernie Siegel, MD Part I
Bump In The Road: Bernie Siegel, MD Part II
Art Estopinan: The Hunt For A Cure For A Rare Disease TK2
Donna O'Donnell Figurski: Love, Dedication and Persistence 
David Maginley: Life After Death, An NDE Experience Part I
Cameron Auxer: When Bodies Break
Luis Benitez: The Metaphor In The Mountain
Wendy Wagner: Perspectives on Perceptions
Randy Martinez: Leading With Heart and Compassion
Andrea Klunder: Where People and Stories Meet
David duChemin: Great Human and Humanitarian
What is #CancerRoadTrip and how did it come to be? Read this post to get the backstory! 
Follow me on Twitter, Pinterest, Instagram, and at Anti-Cancer Club.  Connect with me!  I may need a place or two to stay along the way!